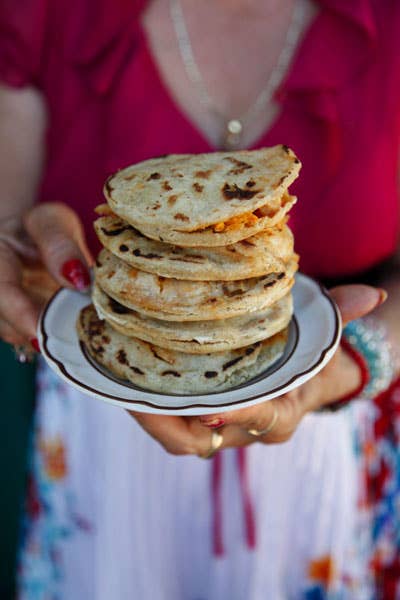 Recipes
Mexican Home Cooking Recipes
Gorditas, elote, potato tacos, and all of the recipes from "Mexico Feeds Me", an exploration of the cuisine of Zacatecas, Mexico.
This sumptuous stew makes a satisfying supper when paired with Mexican rice, pinto beans, and tortillas.
These enchiladas aren't baked; they're simply drenched in a rich sauce made with fruity dried chiles, rolled, and eaten right away.
Leftovers from these soupy pinto beans can be used to stuff Gorditas Zacatecanas.
Margarita Morales of Fresnillo, Zacatecas, shared the recipe for these crisp, bean-filled snacks.
Lighter and simpler than the nut-enriched moles of Puebla and Oaxaca, this Zacatecan version is made with fresh tomatillos, cilantro, jalapeños, and garlic.
These tacos are stuffed with cumin-spiced potatoes and fried until they're crunchy.