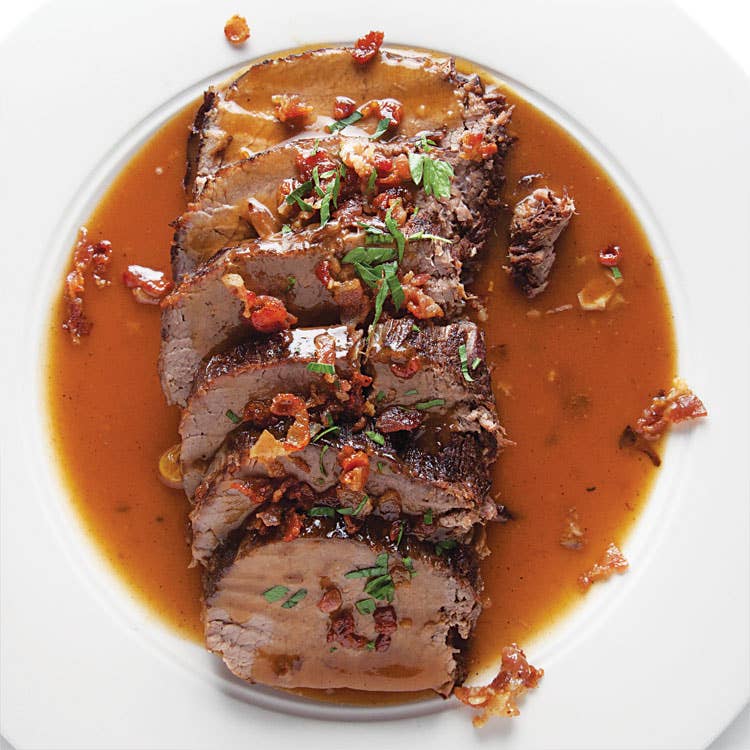 Recipes
October's Most Popular Recipes
From an elegant German pot roast to comforting, down-home macaroni and cheese and braised Chicken Cacciatora, October's most popular recipes satisfied our cravings for hearty cold-weather dishes while exploring a wide range of flavors and cuisines. Here are our 10 most viewed and shared recipes from the month.
Braising carrots slowly in butter, rather than steaming or boiling them, brings out their natural sweetness. Maple syrup adds a delicate glaze and a rich flavor.
The recipe for this stew, a northern Italian braise of chicken and vegetables in a tomato sauce, is adapted from Marcella Hazan's book Essentials of Italian Cooking (Knopf, 1992). Get the recipe for Hunter's Wife Chicken »
Flank steak, also known as London broil, isn't the most tender cut of beef, but it is one of the most flavorful. The key to getting a tender flank steak is to let the meat marinate for a good, long time—in this case, in a mixture of red wine, Worcestershire sauce, garlic, various spices, and fresh rosemary—and then carve it across the grain into thin slices before serving.
Scallion pancakes are as widely popular in China as muffins are in America. The basic recipe for a simple scallion pancake—served with soy milk or rice porridge for breakfast—is just a guide. Our version has chile flakes for color and kick.
Sauerbraten (German Pot Roast)
The secret to the shimmering roux that tops this classic German roast is a pinch of sugar; it gilds the gravy as it balances the lemon and pickling spices in the dish. Get the recipe for Sauerbraten »