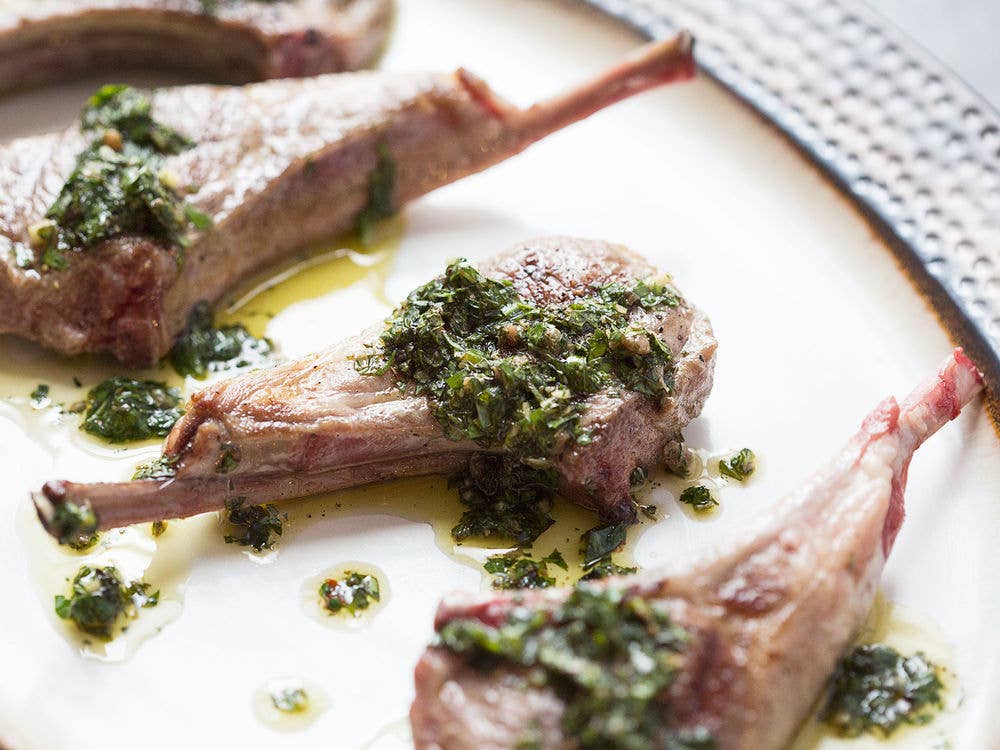 Recipes
Skip the Mint Jelly for This Punchy Sauce With Grilled Lamb
Love mint + lamb? Us too. Here's how we do it with a pungent salsa verde
Mint is one of the most versatile herbs, but one of its most classic pairings is with lamb. This dish of grilled lamb chops is no exception, but instead of wobbly-sweet mint jelly, mint joins a punchy herb-packed salsa verde.
When combined with more pungent ingredients like parsley, tarragon, garlic, anchovy, chile flakes, and capers, mint adds a hit of freshness to this sauce. All you have to do is stir these together with some olive oil and you have yourself a flavorful condiment to spread on lamb, toast, and grilled vegetables.
As for the lamb, you can cook it on a charcoal or gas grill, or even a cast-iron grill pan if you're indoors. At the meat counter, ask for either lamb loin chops or frenched lamb rib chops—that's chops with the bones cleaned and trimmed. Once your lamb is done and has that beautiful crust you're looking for, just drizzle that salsa verde on top and you're good to go. If you're frenching your own rack of lamb, here's our how-to guide. And in the odd case that mint isn't your thing, try this chimichurri instead.