30 Grilled Appetizers and Sides
Round out any cookout or barbecue with these grilled recipes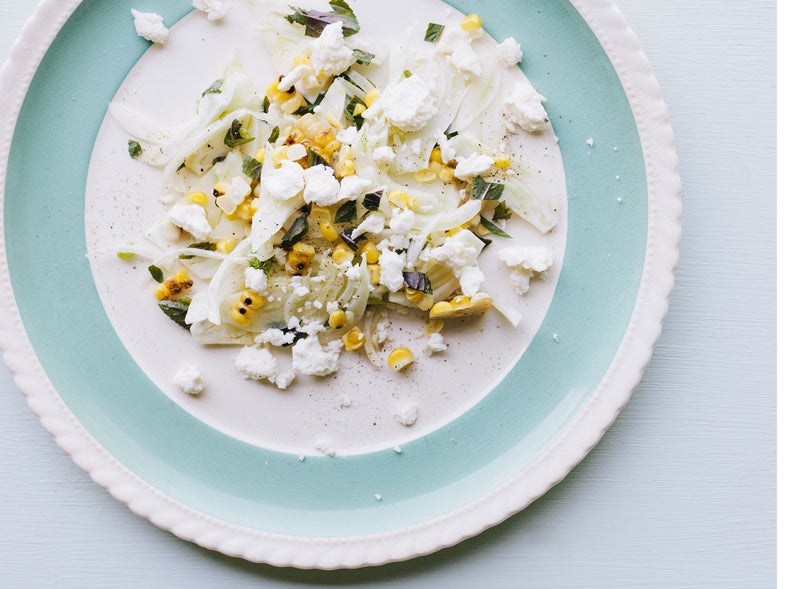 Ribs, burgers, and other main dishes aren't all a grill is good for—we love throwing vegetables, marinated shrimp, and breads over the fire, too, for side dishes and snacks with a smoky char. These grilled appetizers and sides make great additions to any cookout or barbecue.
Salads might be most closely associated with raw vegetables, but grilled ingredients can add delicious flavors to the party. Romaine lettuce is much more interesting with a smoky char, especially when topped with blue cheese and bacon. Grilling endives with honey softens their bitter edge. In our Swedish grilled shallot salad, cooking the alliums with olive oil and butter lets them soften and caramelize, which gives them a deep, sweet flavor.
Other vegetables are at home on the grill, too. Marinating ripe summer tomatoes in soy sauce gives them an umami-rich flavor. Corn becomes sweet and smoky when grilled—serve it on the cob with a goat cheese compound butter or pesto, or make it into a succotash with tomatoes and edamame.
Toasting bread is boring—grilling it gives it a more flavorful char. We love grilling up homemade flatbread and topping it with pickled peaches and plums, as well as burrata and arugula. Storebought bread can be given new life on the grill and topped with briny crab, a refreshing parsley and onion salad, or hearty kale and salty prosciutto.
Next time you have a cookout, grill more than the mains with these grilled appetizer and side recipes.