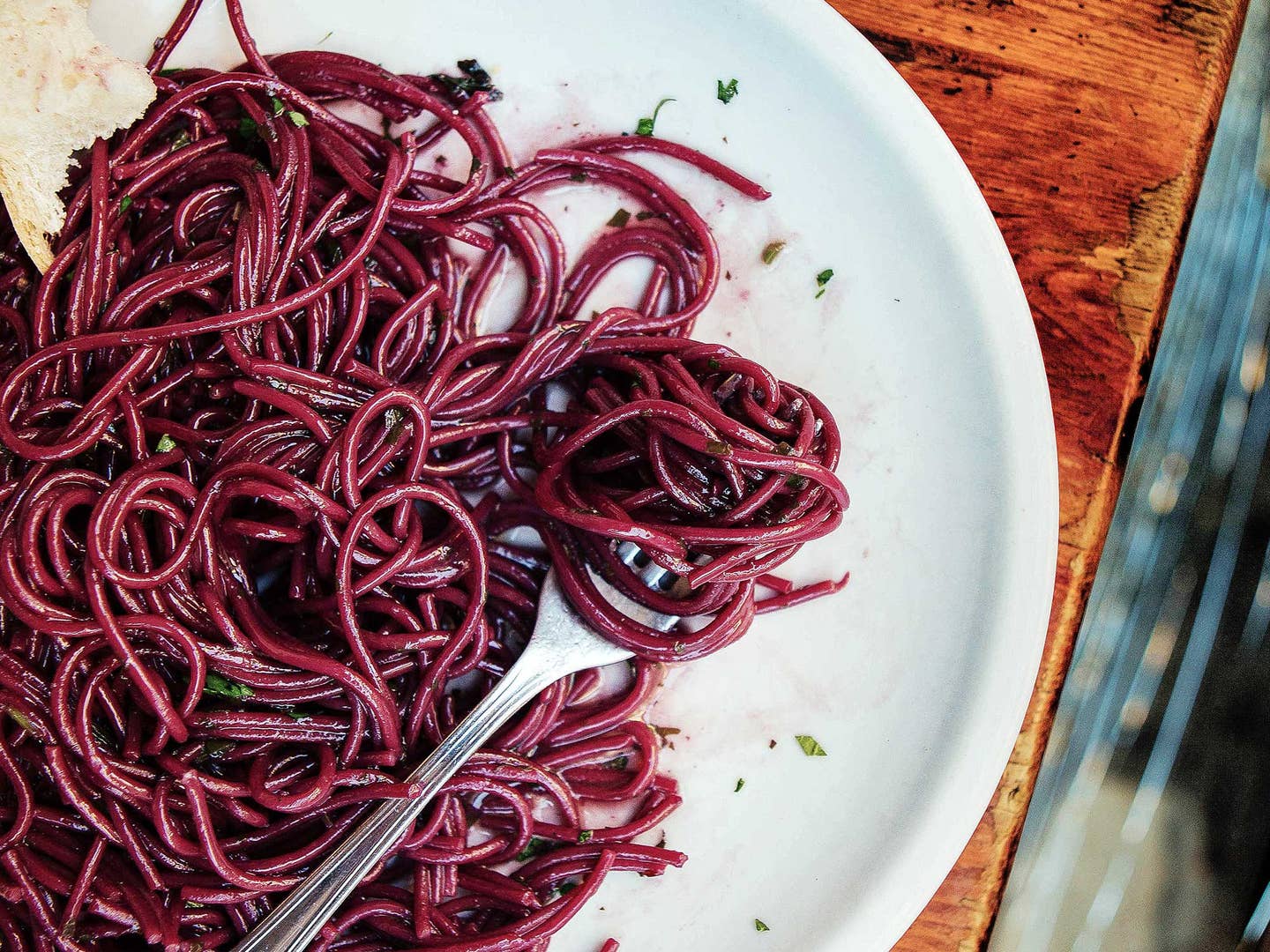 Drinks
Get Your Spaghetti Drunk on Wine
Give your Italian pasta the deep purple treatment
There's a common kitchen saying about cooking with wine—don't cook with a wine you wouldn't drink. Part of that is to regulate the quality, to make sure you're not putting total shlock in your pasta sauce. But it's also a nice way to ensure you have something nice to drink along the way.
In this pasta recipe, you'll want to pour yourself a quick half-glass first, because the rest of your bottle of red is going right in the pan for a bowl of delicately fruity, pleasantly earthy drunken spaghetti from Florence. Call it the Italian version of drunken noodles.
This drunken spaghetti comes to us from Osteria De' Benci, where in addition to wine there's garlic, oregano, and parsley. Beef bouillon adds a subtle meatiness to the pasta without overpowering it with a meat sauce.
Plus, you can put this together in under 30 minutes, and it looks almost as amazing as it tastes. You'll feel like an Italian maestro when pouring an entire bottle of red wine into the pan to boil, but be cautious when you pour, as the wine may splash.
Don't be worried if your pasta does not turn out as bright purple as the picture; you didn't do it wrong. it's common for drunken spaghetti to range from shades of brown to red. Regardless of how you did it, it'll be delicious. For more recipes straight from Italy, check out 8 Reasons to Fall in Love with Florence.