The Trick to Making the Best Samosas? Start With a Food Processor
How to make the Indian snack better than any restaurant's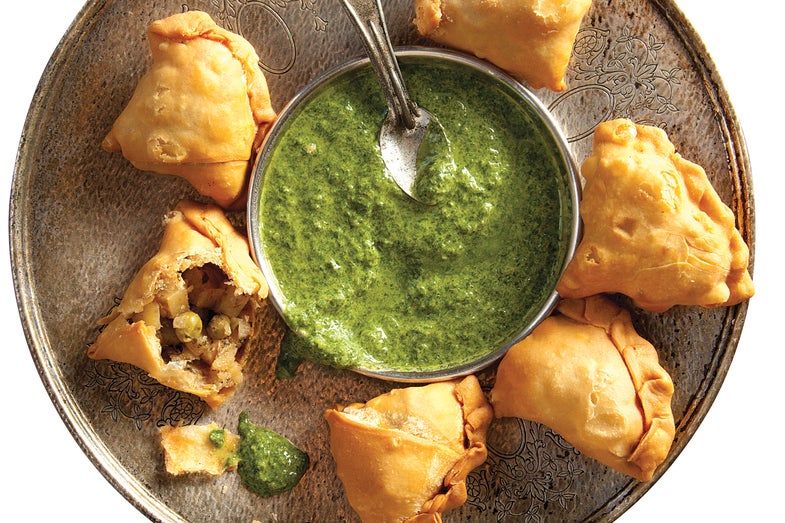 We've yet to meet anyone who doesn't love samosas, the tastiest tetrahedron around, and one of the staples of Indian snacking. The flaky fritter filled with potatoes, peas, and a bevy of spices is easy to appreciate, and as any appreciator knows, the best ones are always fresh. Which, unless you have some generous relatives or a really diligent restaurant close by, probably means you're making them yourself. Here's our favorite method.
Samosa dough is effectively the same as pie dough—flour mixed with chunks and flattened sheets of butter with just enough water to bring it together. It's important to work that butter in quickly but thoroughly to not overwork the dough while keeping it as flaky as possible, and so for cookbook author Raghavan Iyer, who contributed this recipe to our India issue, that means bringing the dough together in a food processor. The dough comes together with minimal effort and superior flakiness, and from there it's a simple matter of simmering your vegetable fillings, folding, and frying. Maybe you'll even have time to make your own garam masala.
Pair these samosas with tangy tamarind chutney or herbaceous coconut-cilantro chutney for dipping. And if you're looking for more Indian essentials, head right this way.
Get the recipe for Samosas »