Drop that takeout menu. Cooking an authentic Indian meal from scratch may not be quick or easy, but the point isn't merely getting dinner on the table—it's also about exploring one of the world's most exciting food cultures.
Generally speaking, Indian fare is spicy and colorful, which is why it's beloved nearly everywhere, from the United Kingdom, India's former colonizer, to South Africa, home to a large population of Indian expats.
But India is hardly a monolithic entity: The South Asian nation boasts 100 different languages and a comparable culinary diversity. The northern part of the country relies heavily on wheat, resulting in a bread-centric cuisine; rice is king farther south; and along the coasts, you'll find fragrant, coconut-laced fish dishes.
In and around Mumbai, Parsis (the descendants of pre-Arabian Persians) enjoy an array of grilled meats, fresh cucumber salads, fruit-based stews, and milky desserts that speak to the population's Middle Eastern roots. In the state of Goa, once a Portuguese colony, vinegar-based curries and European-style yeasted breads persist. The noodles and dumplings popular in the state of Sikkim are similar to those of East Asia.
Ready to try your hand at one of these regional specialities? We've rounded up our 45 favorite Indian recipes—no delivery fee required.
Get seasonal recipes, methods and techniques sent right to your inbox—sign up here to receive Saveur newsletters. And don't forget to follow us on Instagram at @SaveurMag.
Masala Dosa
Chicken Tikka Masala
Mutton Bunny Chow
Indian Leavened Flatbread (Naan)
Saag Paneer (Spinach with Fresh Indian Cheese)
Goan Cod Curry
Red Lentils with Green Mango (Malika Masoor Dal)
Aloo Masala (South Indian Potatoes)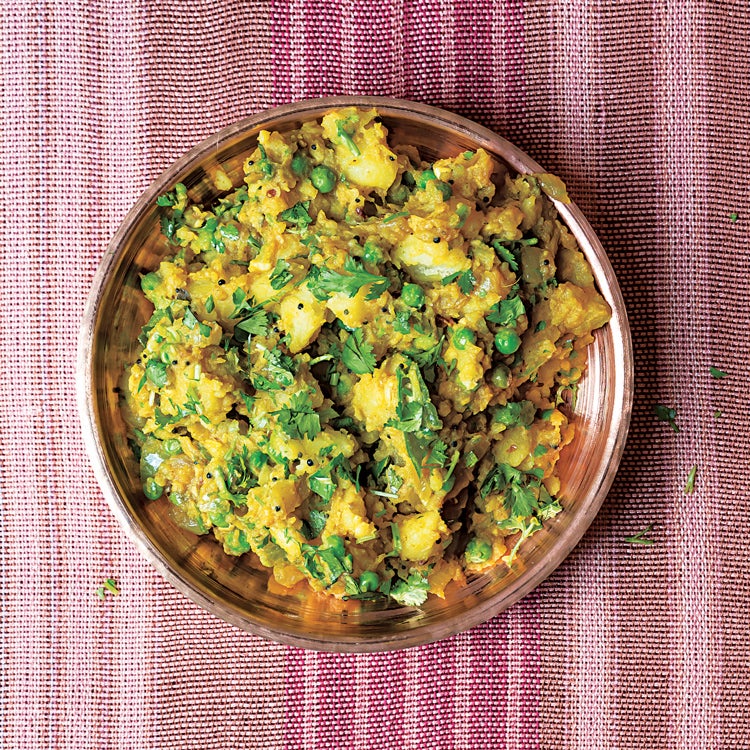 Chicken and Prawn Curry
Bengali Milk Sweets (Sandesh)
Creamy Fenugreek and Spinach with Cheese (Methi Malai Paneer)
Telangana-Style Curried Chicken Stew
Thalassery-Style Fish Curry (Thalassert Meen Curry)
Punjabi-Style Carrot Pudding (Gajar ka Halwa)
Goan Coconut Cake (Baath)
Papaya Thoran (Keralan-Style Stir-Fried Green Papaya)
Chicken Vindaloo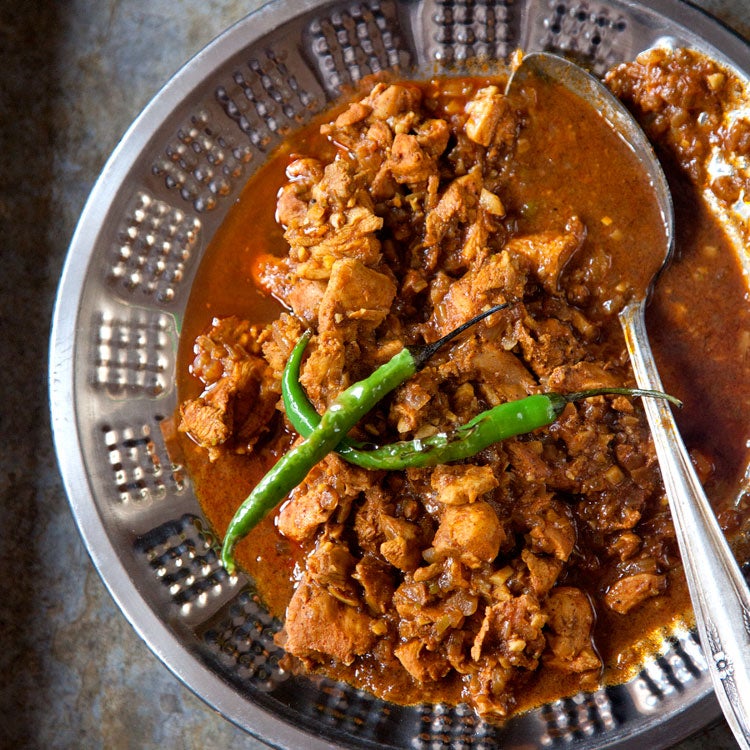 Cilantro Yogurt Chutney
South Indian Vegetable Stew (Sambar)
Smita Chandra's Daikon Curry
Spiced Dal with Peanuts and Dill
Spiced Tea (Masala Chai)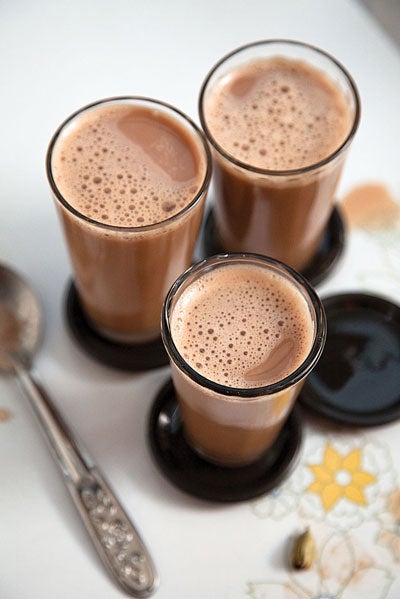 Bengali-Style Fish Stew (Maacher Jhol)
Indian Fish and Potato Tikkis
Indian Layered Flatbread (Paratha)
Spicy Cabbage-and-Potato Curry (Bund Gobhi Aur Aloo Ki Subzi)
Hot Mix (Indian Spiced Snack Mix)
Red Chutney
Hyderabadi-Style Lamb with Potatoes (Aloo aur Gosht ka Kaliya )
Indian Samosas
Indian Lime Rice
Rajasthani White Chicken Curry
Fried Hard-Boiled Eggs with Oven-Dried Tomatoes (Zoomru Tool and Ruwangan Hach)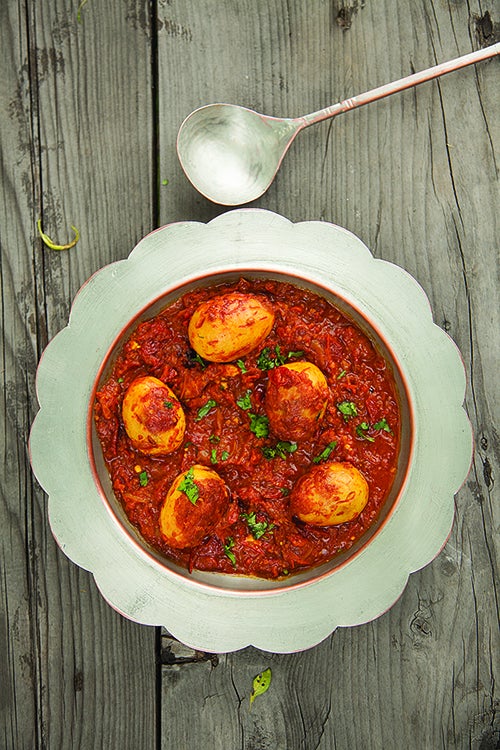 Hyderabadi-Style Lentil Stew (Khatti Dal)
Chettinad Pepper Chicken (Koli Milagu Masala)
Gulab Jamun (Cardamom Syrup-Soaked Donuts)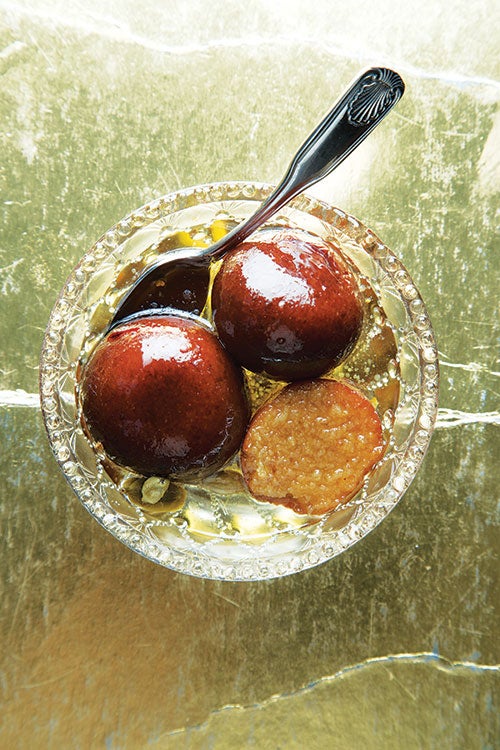 Indian Vada Pav is the Ultimate Veggie Burger
Madhur Jaffrey's Secrets to Perfect, Paper-Thin Parathas
Romy's Special Chicken with Whole Spices and Turmeric-Ginger-Garlic Sauce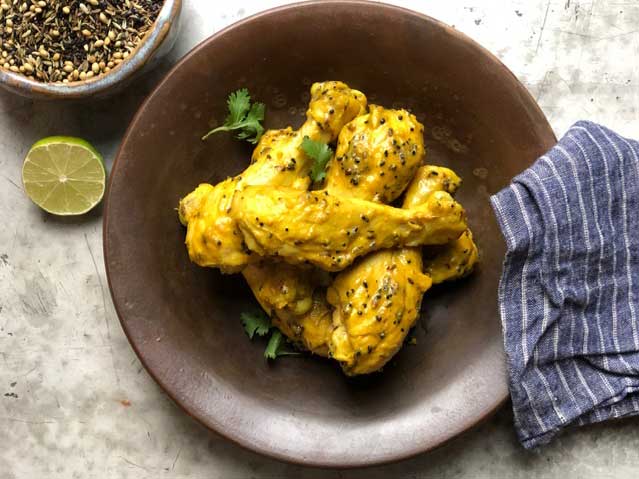 Pistachio Ice Cream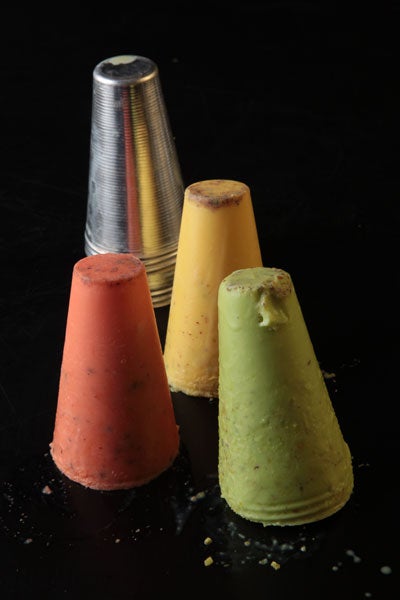 Roti (Indian Whole Wheat Flatbread)
Cheddar Cheese-Stuffed Kulcha
Cilantro-Mint Chutney
Pork Vindaloo
Hyderabadi-Style Steamed Chicken and Rice (Kachi Yakhni Biryani)