Stuff an Eggplant with All Your Favorite Vegetables Tonight
A stuffed eggplant is a delicious eggplant—and a meat-free main course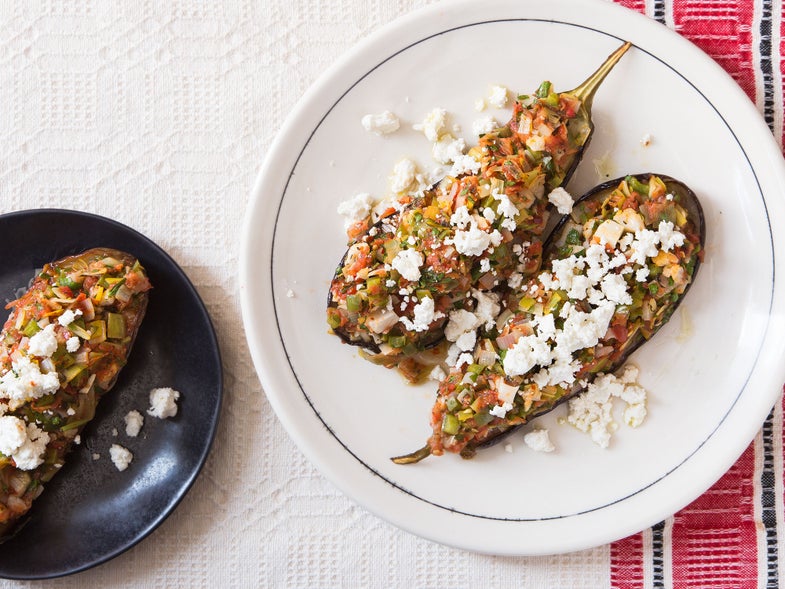 Tomato, cauliflower, corn, and basically anything else—this Turkish-style stuffed eggplant calls for any and all of your vegetables. If it's in season, it'll taste great layered on top of a baked eggplant. And of course, you don't need to stick with vegetables. Make sure you get plenty of cheese, herbs, and olive oil on there too.
Not only is this recipe a versatile way to eat one of everything in your garden, it's also an incredibly easy weeknight meal. Bake a sliced eggplant for about 25 minutes as you sauté your vegetables. Pile as much stuffing as you can on each half, then pop them back into the oven until they're sizzling. While the eggplant is still hot, garnish your stuffed masterpiece with as much cheese as you can handle.
Once you get this into your weeknight meal rotation, you might want to branch out to explore other eggplant options: drizzled in tahini, made into pesto for a homemade pasta, or as a delicious dip.