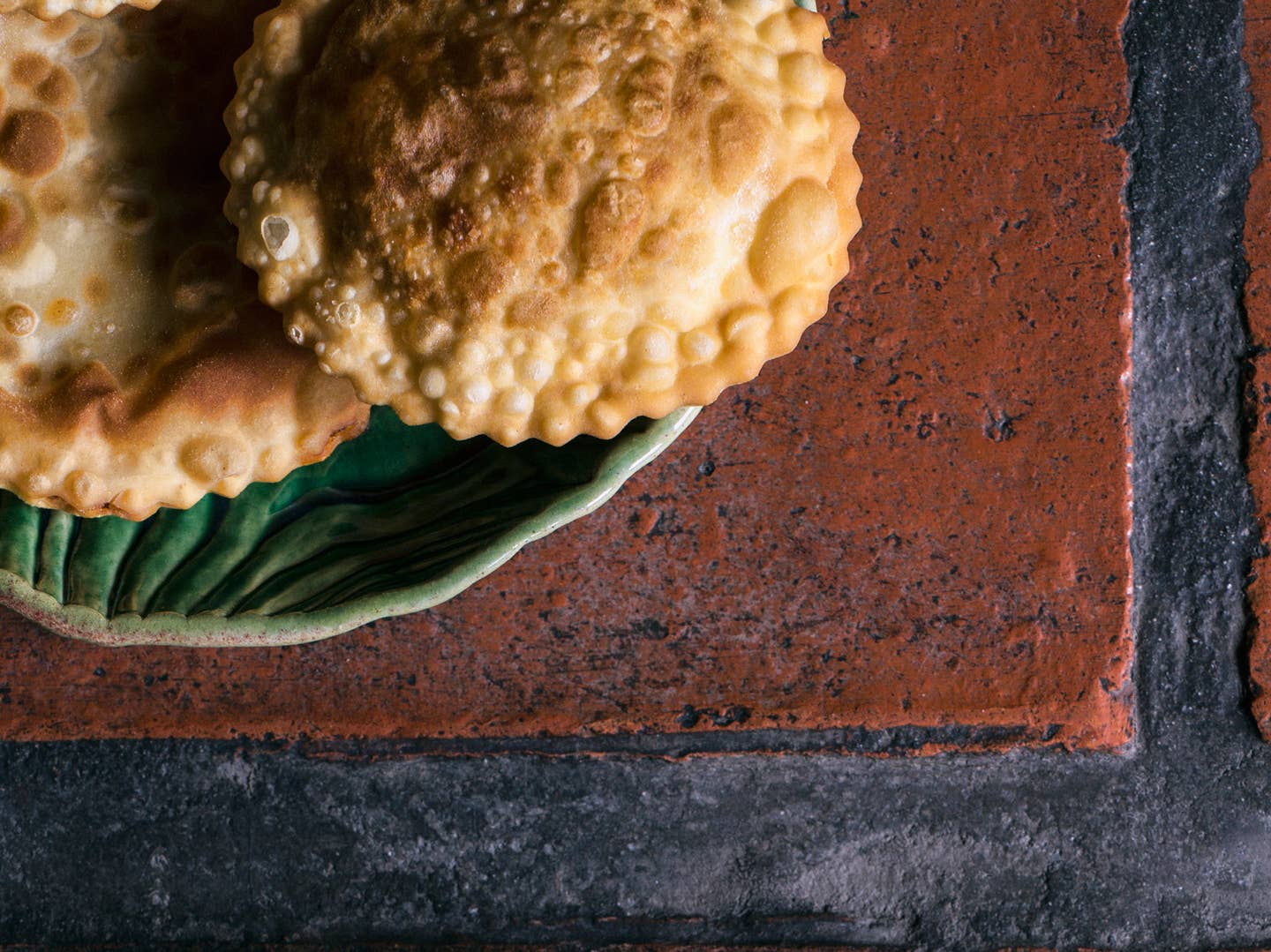 Recipes
These Italian Ricotta Fritters Are Here to Help You Fatten Up for Fall
Make these cheese, potato, and scallion-filled snacks for your next party
While visits to Italy usually connote long walks along hot Roman palazzo, gelato in hand, or languorous sea-side seafood dinners, northern Italy's Dolomites region is known for skiing. And where you find skiing, you'll find warming cuisine, preferably these fritters.
First you'll want to make the dough, made infinitely easier with a dough hook attachment on a stand mixer, but going old-fashioned and kneading by hand works just as well. Refrigerate the dough for 30 minutes. Grate potatoes and mix with ricotta, scallions, salt, and pepper, then add dollops of the filling to the center of rolled out dough discs. Drape a second piece of circular dough over the filling and press the edges to adhere them together. Next, work in batches to fry the fritters, turning until golden brown and let drain on a paper towel. Serve hot.
Soon, you'll be ready for more fritters—I mean, another run down the slopes.