Recipes
Japanese Tea Leaf Salad
Serves

serves 1 to 2 people as a snack

Cook

5 minutes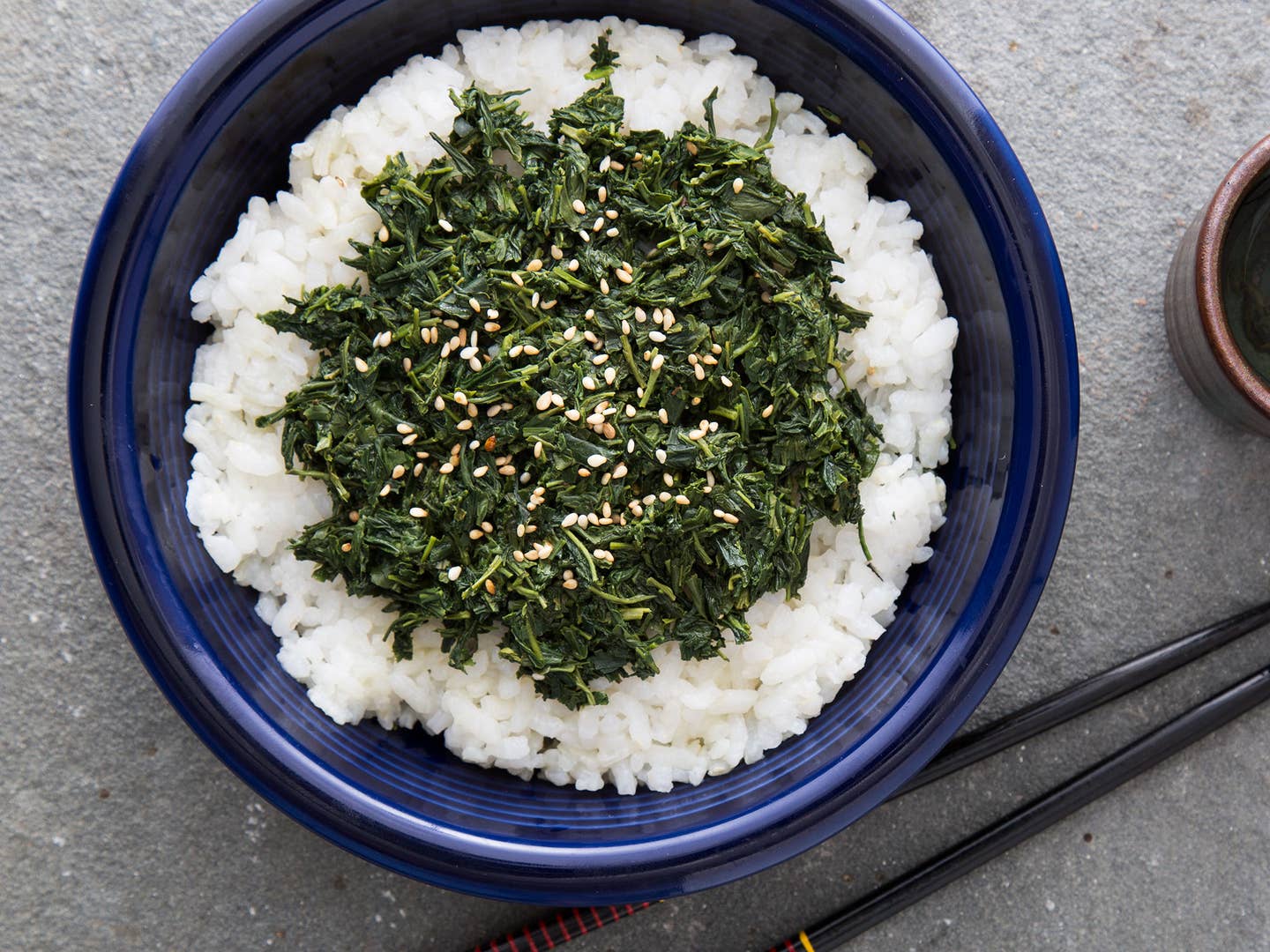 Don't throw away those premium green tea leaves after you've steeped them—save them for this simple salad perfect over steamed rice or folded into eggs.
This recipe calls specifically for gyokuro, a premium Japanese tea that, unlike other green varieties, retains plenty of their flavor after repeated steepings. We recommend the Kanro gyokuro from Ippodo for this salad, which uses the tea leaves left over from one serving of tea and flavors them with soy sauce and sesame oil.
Ingredients
2 tbsp. dried gyokuro leaves
3⁄4 tsp. rice vinegar
3⁄4 tsp. soy sauce
1⁄4 tsp. toasted sesame oil
Cooked white rice, for serving
Sesame seeds, to garnish
Instructions
Step 1
In a cup, steep the gyokuro leaves in 3 oz. of water, heated to 140°, for 1 to 2 minutes. Drain the leaves, and, if you like, steep the leaves a second time in the same amount and temperature of water for 30 seconds, then drain again.
Step 2
In a small bowl, toss the spent tea leaves with the rice vinegar, soy sauce, and sesame oil until well combined. Serve over rice and garnish with sesame seeds.