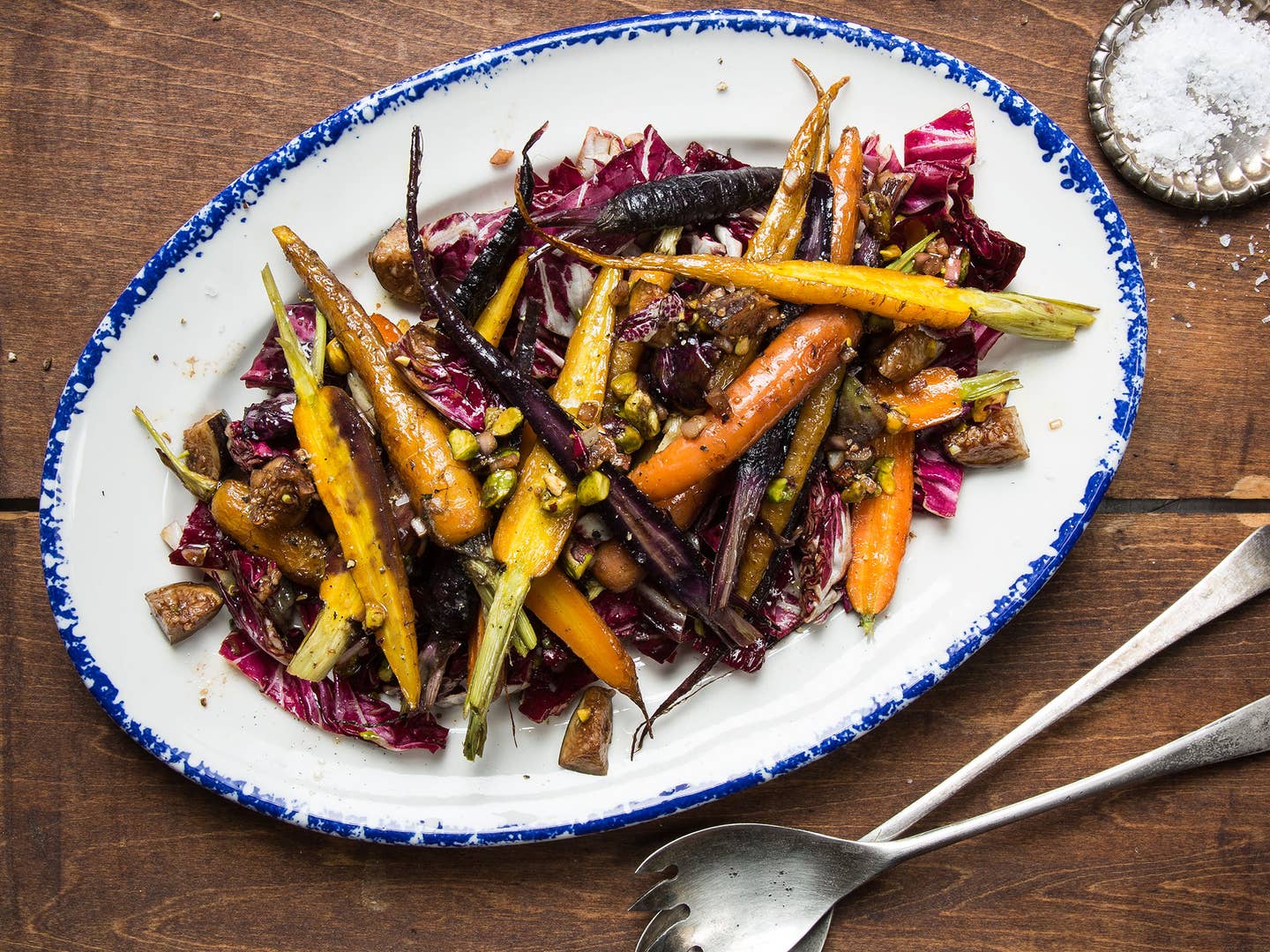 Recipes
13 Passover Recipes To Serve At Your Seder (And Eat All Week)
From a carrot, pistachio, and fig salad to brisket and potato kugel, these dishes go beyond the basics
Passover is a holiday of history, storytelling, and community—but it's also one that's about food. And as any bubbe will tell you, observing the rules of keeping kosher for Passover doesn't mean you can't pack on the flavor. Brisket recipes are delicious, easy, and use just a few ingredients. And leaving out the leavened breads doesn't have to be boring: matzo is an incredibly versatile ingredient. And the best part? You can still enjoy these Passover-friendly dessert recipes through the holiday. Here, our favorite unleavened, grain- and bean-free recipes to make for your Passover seder.
Potatoes take on a floral, earthy note when they're tossed with dried lavender before roasting.
Roasted Artichokes (Carciofi Arrostiti)
Chicken soup may or may not be a cure-all for physical and psychic ills, but if you add a few matzo balls it definitely becomes a deli classic. This recipe, from Gillie Feuer of Long Island, New York, was a tightly held secret, until we pried it loose. The key? Lots of veggies, and her light and floaty dumplings: "They're very well behaved," she told us. "They plump up just like little dolls." The trick? "Margarine." But, she warned, "I'm not perfect. You can see my fingerprints on them." It might just be the fingerprints that make them so good. Get the recipe for Aunt Gillie's Matzo Ball Soup »
This dish is a version of one that Barbara Wand, a home cook in Newton, Massachusetts, makes for Passover; she usually serves it with jam or maple syrup.