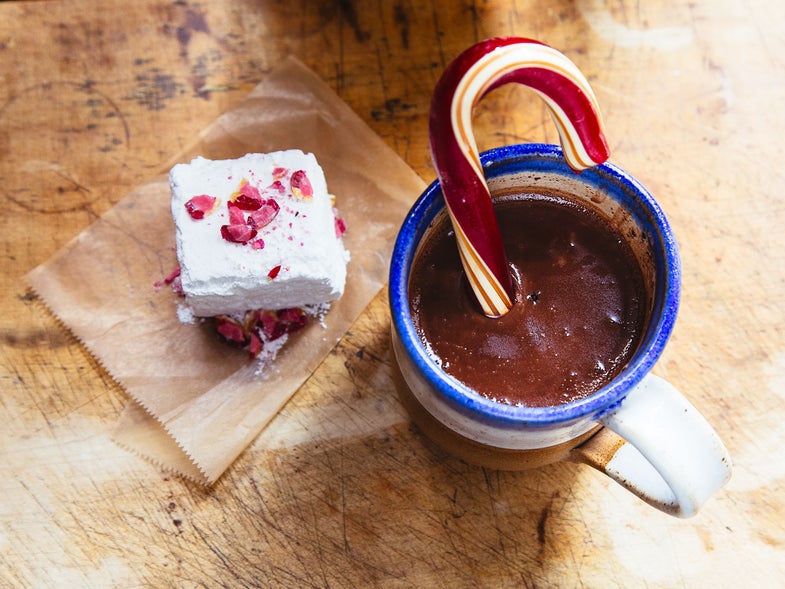 Adding a mint tea bag is the perfect way to flavor hot chocolate. For a stronger mint flavor, steep the tea bag for longer, but you only need a couple minutes so the mint doesn't get too grassy. A couple fresh mint leaves don't hurt, either.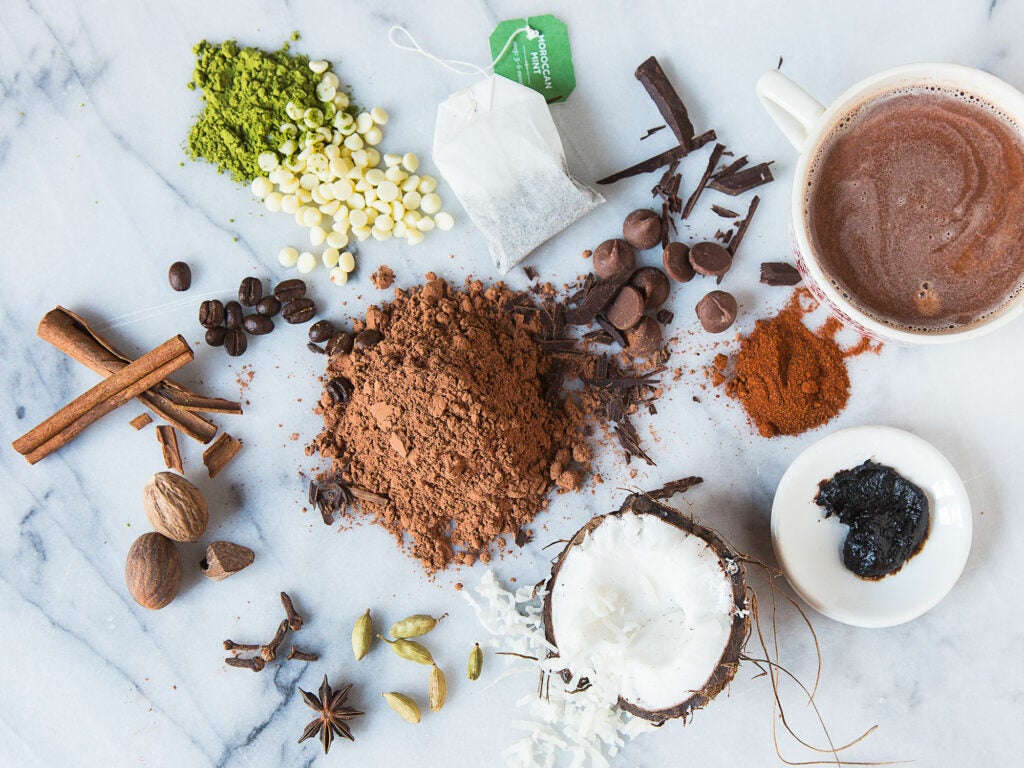 Whip them up in bulk, then batch them into single servings of anise-spiced, matcha-dusted love
Make These Spiced Hot Cocoa Mixes to Forget About the Instant Stuff Forever
Yield: serves 1
Time: 5 minutes
Ingredients
2 tbsp. unsweetened cocoa powder
2 tbsp. finely chopped milk chocolate or milk chocolate chips
1 tbsp. sugar
1 single-serving bag moroccan mint tea
Pinch of salt
1 cup whole milk
Instructions
In a mug, add the cocoa powder, chocolate, sugar, and tea bag.
In a small pot, add the milk and bring to a simmer over medium heat.
Remove and transfer the milk to the mug. Let the tea bag steep for 2 minutes, then remove. Stir the hot chocolate until the chocolate is melted and the sugar is incorporated, and serve.