Octopus Salad With Pickled Lemons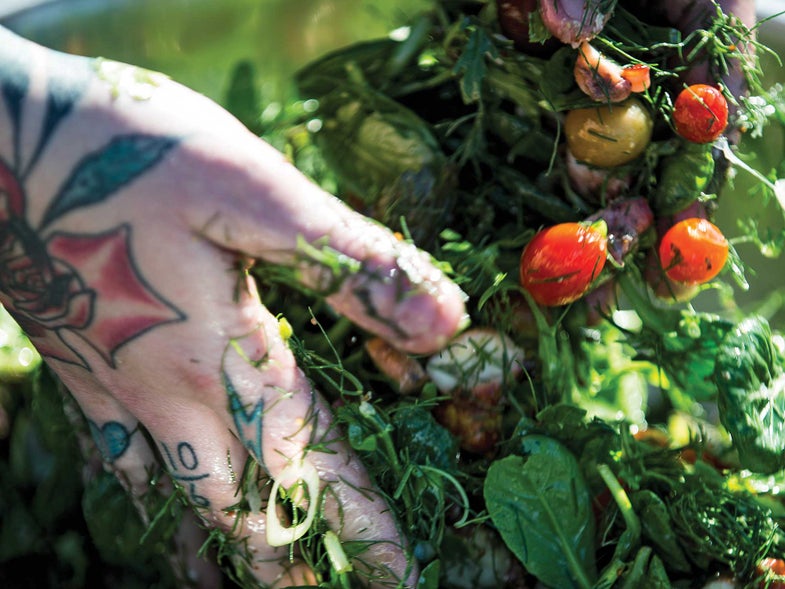 "We would go octopus fishing when I was a kid," says chef Ash Heeger, who grew up in Transkei, a rural area in eastern South Africa. When making octopus for a crowd, she tosses grilled pieces with greens, loads of fennel fronds, and pickled lemons whose rinds are tender enough to eat and add citrusy punch.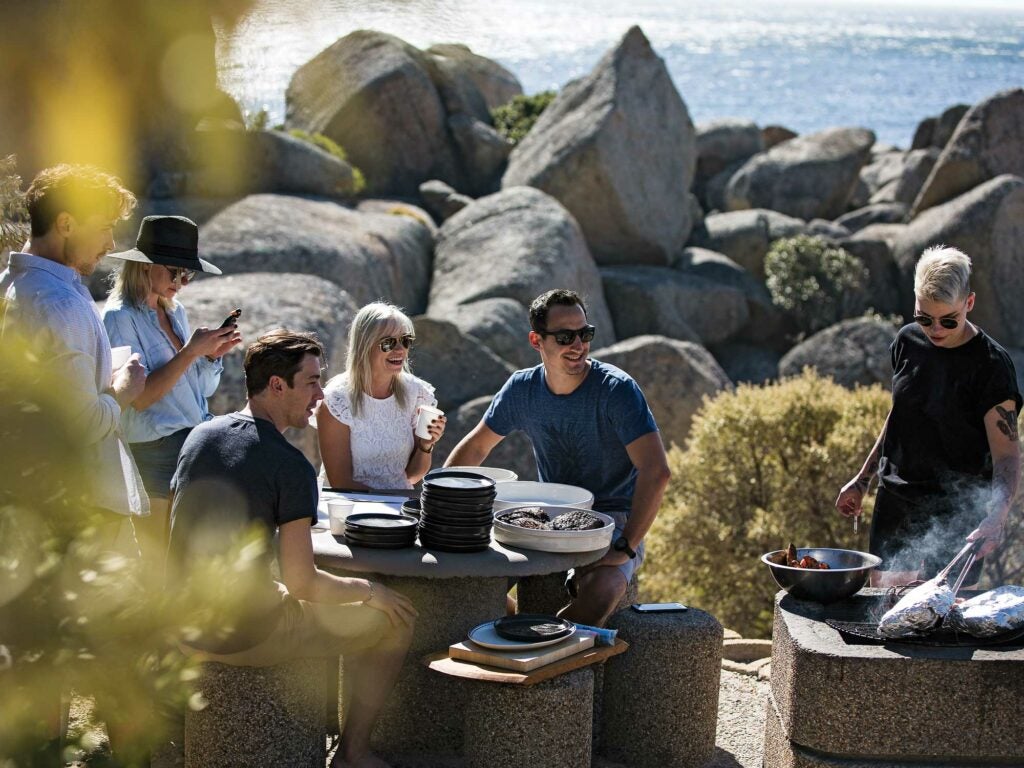 In Cape Town, summer means braai—the unifying tradition of good, old-fashioned, gather-round-the-fire barbecue
Featured in: The South African Art of Braai
Yield: serves 8-10
Time: 24 hours
Ingredients
For the pickled lemons and dressing
2⁄3 cup white wine vinegar
1⁄2 cup packed brown sugar
1⁄4 tsp. kosher salt
1 lemon, thinly sliced and seeded
3 tbsp. plus 2 tsp. grapeseed oil
3 tbsp. plus 2 tsp. white wine vinegar
1 1⁄2 tsp. whole-grain mustard
1 tsp. honey
For the salad
1⁄4 cup kosher salt
2 lb. octopus (about 4 large tentacles), cleaned
1⁄2 cup extra-virgin olive oil
14 cups mixed baby salad greens such as spinach and arugula (7 oz.)
1 1⁄2 cups fennel fronds, chopped (from 2 bulbs)
2 cups cherry tomatoes, large ones halved
3⁄4 cup thinly sliced spring onion
1⁄2 tsp. flaky sea salt
Instructions
Make the pickled lemons: In a small saucepan over high heat, add the vinegar, sugar, 2⁄3 cup water, and salt; bring to a boil. Stir in the lemon slices and let rest at room temperature for 1 day.
Make the dressing: In a medium bowl, whisk the oil, vinegar, mustard, honey, and 1 tablespoon of the lemon pickling liquid.
Begin the salad: In a large pot, stir 10 cups water with the kosher salt. Add the octopus and oil. Cook at a low simmer until tender, about 2 1⁄2 hours; strain.
Preheat the grill to medium-high. Add the octopus and cook, turning, until charred but still tender, about 5 minutes per side.
Remove and let cool 2 minutes, then slice into rounds. Cut the pickled lemon slices into quarters.
In a serving bowl, toss the greens, fennel fronds, tomatoes, onion, lemon pieces, and octopus with the dressing. Season with flaky sea salt and serve.