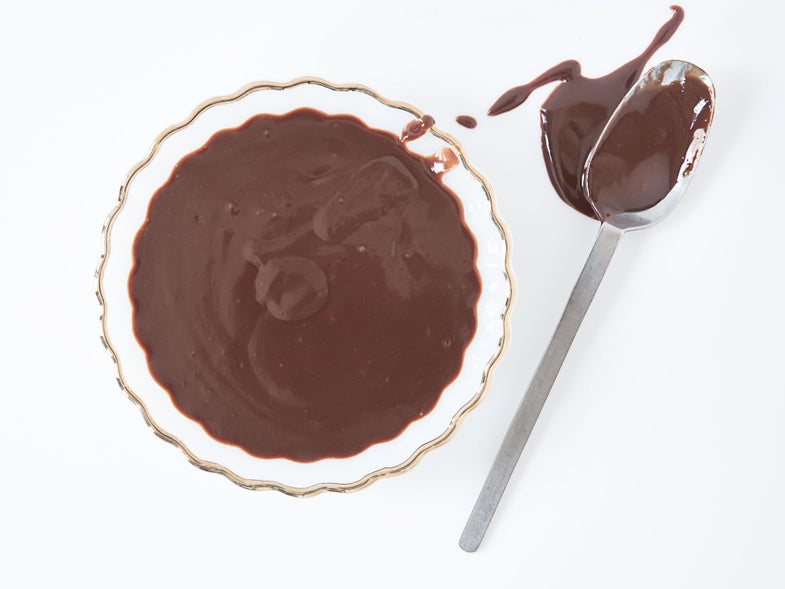 Olive oil subtly enhances this grown-up, not-too-sweet sundae topping from Portland ice cream company Salt & Straw. A pinch of xanthan gum helps to emulsify the oil and dairy base, keeping the sauce from separating and rendering it silky smooth. Once made, the sauce will keep for 1–2 weeks, refrigerated, and can easily be microwaved to reheat. Read more about it here »
What You Will Need
Olive Oil Hot Fudge
Olive oil subtly enhances this grown-up, not-too-sweet sundae topping from Portland's Salt & Straw.
Time: 15 minutes
Ingredients
1⁄4 cup corn syrup
1⁄4 cup heavy cream
6 tbsp. extra-virgin olive oil
5 tbsp. whole milk
4 oz. bittersweet chocolate, chopped
1⁄2 tsp. sugar
1⁄4 tsp. kosher salt
1⁄4 tsp. xanthan gum or cornstarch
Instructions
Heat corn syrup, cream, oil, and milk in a 2-qt. saucepan over medium, stirring occasionally, until mixture just comes to a simmer, 10–12 minutes. Remove from heat and add chocolate, sugar, salt, and xanthan; let sit without stirring 2 minutes. Whisk until chocolate is melted and mixture is smooth; use immediately.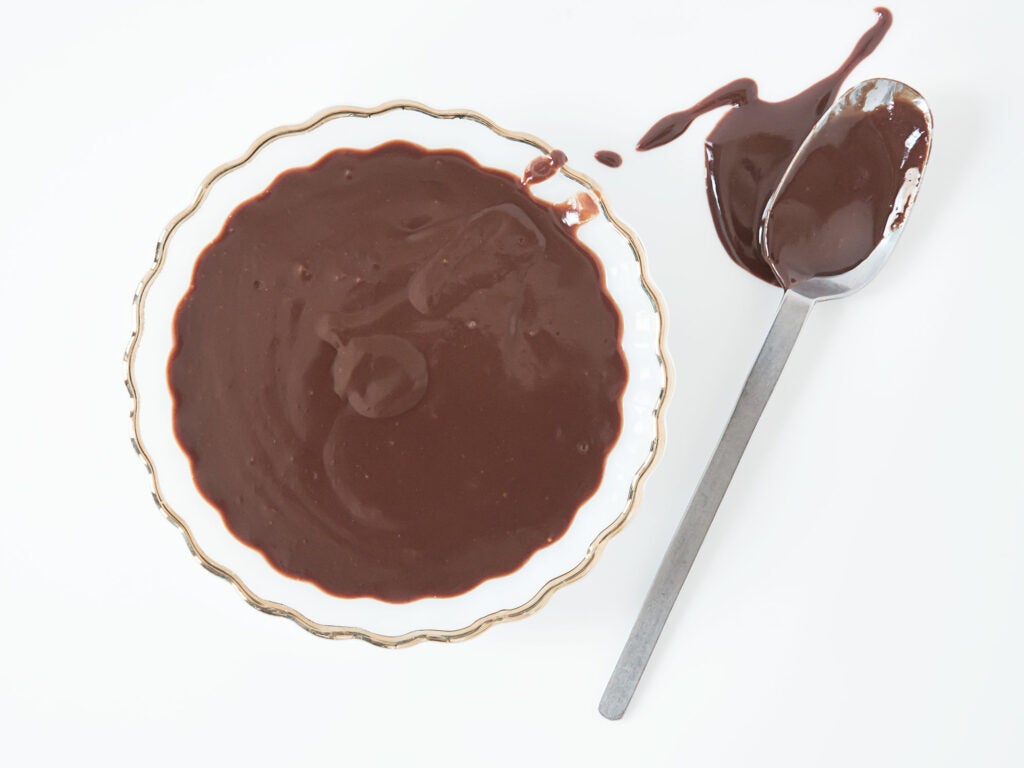 Olive oil subtly enhances this grown-up, not-too-sweet sundae topping from Portland's Salt & Straw. Get the recipe for Olive Oil Hot Fudge »