Recipes
Olive Oil-Poached Green Almonds with Dill
Serves

serves 6-8 as an appetizer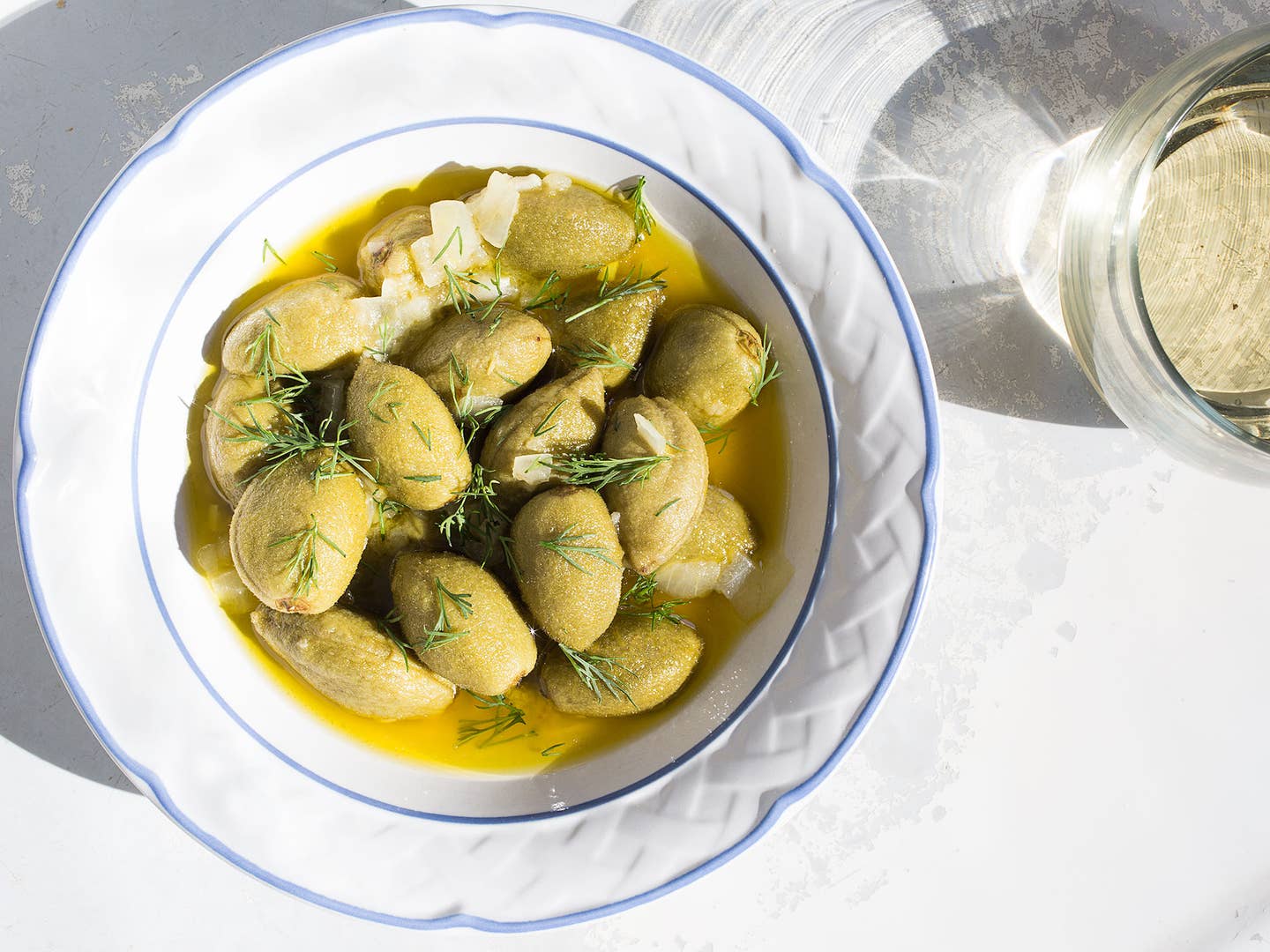 Green almonds are a rare spring treat; simmering them in olive oil, orange juice, and aromatics mitigates their slightly bitter exterior, making them an irresistible cocktail party snack. Contributor Kristy Mucci first tried these at Lokanta Maya in Istanbul.
Ingredients
1 lb. green almonds
1⁄2 cup olive oil
1⁄2 tsp. sugar
3 cloves garlic, minced
1⁄2 small yellow onion, minced
1 orange, juiced
Kosher salt, to taste
2 tbsp. roughly chopped dill
Instructions
Step 1
In a 4-qt. saucepan, combine the green almonds with the olive oil, sugar, garlic, onion, orange juice, and salt and bring to a simmer over medium heat. Reduce heat to medium-low and cook, covered, until green almonds are tender, about 30 minutes.
Step 2
Let cool completely and then stir in 1 tablespoon dill. Transfer almonds and their cooking liquid to a serving dish and garnish with the remaining dill before serving.