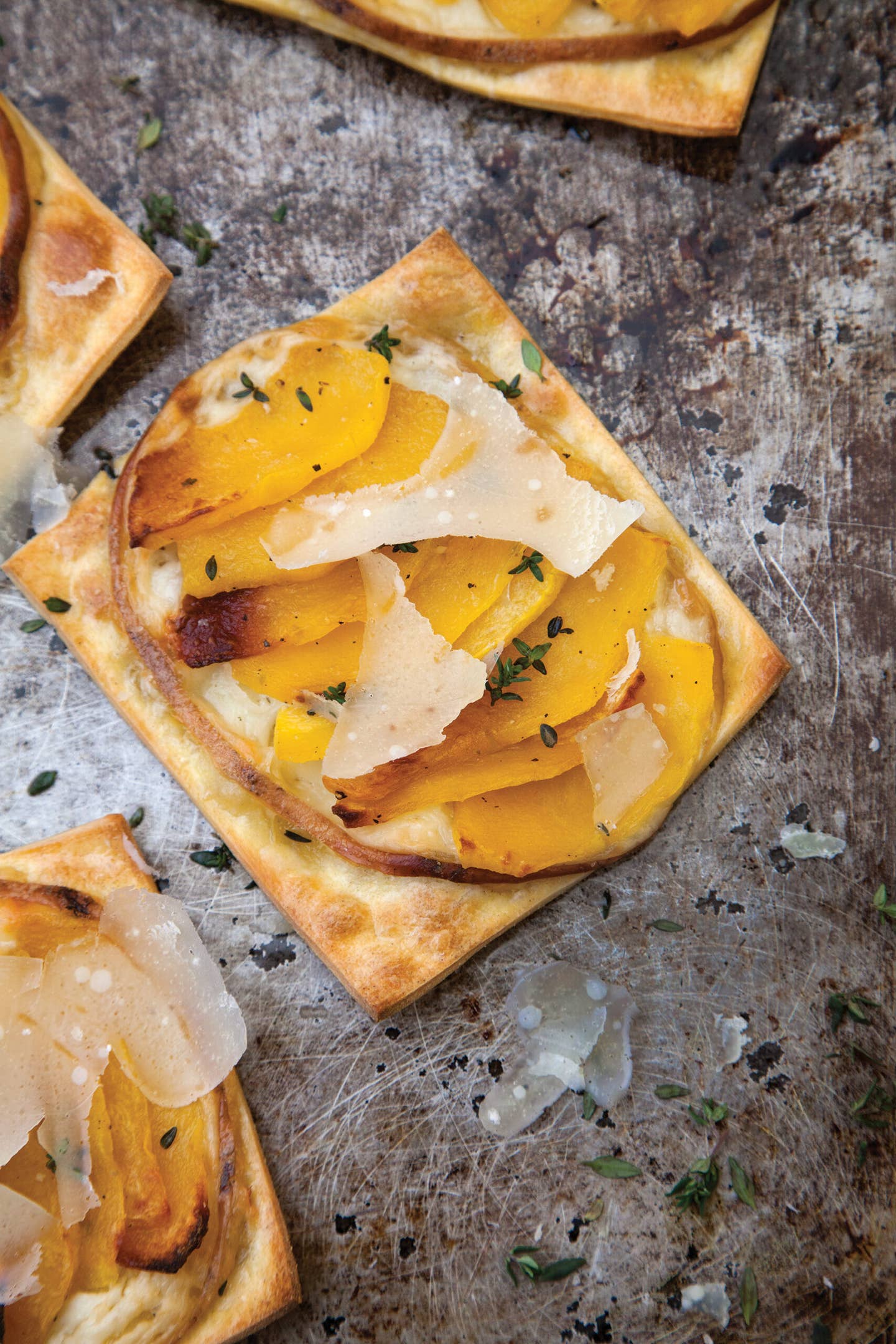 Recipes
Open-Faced Lasagna is the Elegant Holiday Appetizer You've Been Looking For
Sheets of pasta are topped with acorn squash, smoked cheese, and baked until golden
Everyone loves lasagna, which makes it a safe bet for holiday cooking. But it's also a labor of love, the kind of dish that by its nature takes over your table. The solution to a lighter lasagna? This open-face style.
This one, which is reminiscent of a savory pastry, comes to us from Philadelphia chef Marc Vetri. The egg-rich pasta dough is easy to make on your own, but you can also use store-bought sheets of pasta to further simplify the process. A great option for appetizers for a crowd, open-faced lasagna is the fuss-free, bite-size cousin of traditional lasagna. Each pasta square is cooked quickly in boiling water before being drained and transferred to greased baking sheets, then topped with thinly-sliced acorn squash, smoked caciocavallo, parmesan, and thyme.
Baked until golden and melty, the result is a deconstructed lasagna without the heaviness of the traditional favorite. We highly recommend serving it alongside chilled, big batch cocktails as a lead-up to richer holidays meals. It's all about balance.