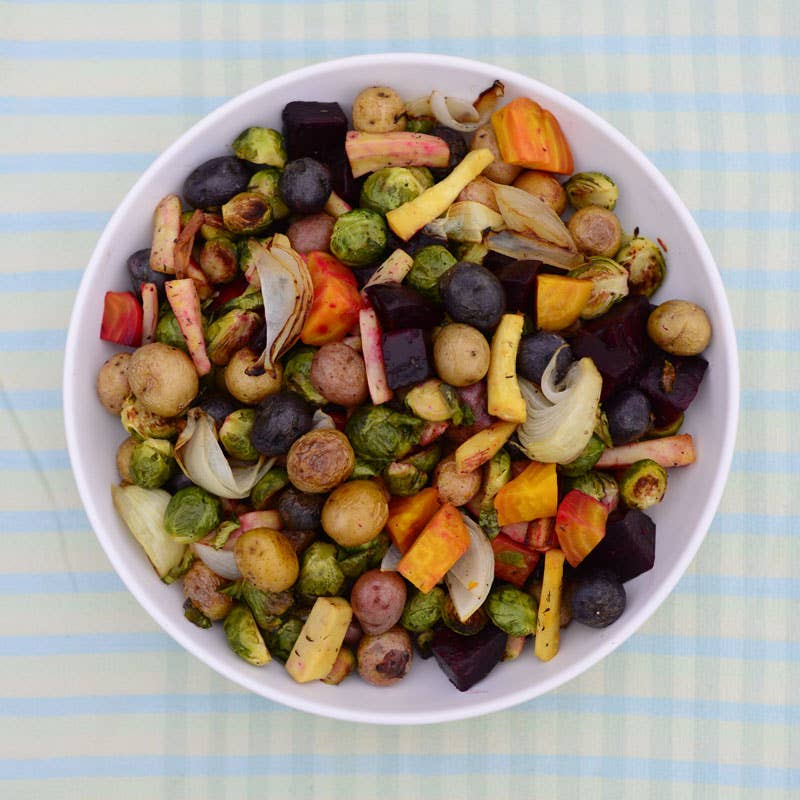 Recipes
Parsnip Recipes
Sweet, earthy parsnips are a winter treasure
Closely related to carrots, parsnips are sweet, earthy root vegetables. They're especially good for roasting, but also have a place in salads and soups. From assortments of roasted fall vegetables to classic matzo ball soup, we've rounded up our favorite parsnip recipes.
Roasted parsnip spears are an addictive snack. By serving them with a piquant horseradish mayonnaise dipping sauce, you wind up with a dish perfect of Passover. Fresh rosemary adds depth to the dip.
One of our favorite dishes in the fall and winter is mixed roasted vegetables. Trying roasting parsnips and carrots with honey to accent the sweetness and toasted cumin seeds, mint, and lime juice for contrast. Or go with an even wider assortment: beets, potatoes, onions, Brussels sprouts, and parsnips roasted with rosemary and thyme.
Parsnips and other root vegetables are great for bulking up soups and stews. Our Norwegian cod and root vegetable chowder puts carrot, parsnip, potato, and celeriac into a creamy stew flavored with dill and parsley. In our Hungarian ham and bean soup, the roux-thickened broth is studded with carrot, onion, parsnip, and celery.
Find all of these dishes and more in our collection of parsnip recipes.