Recipes
Raw Oysters with Lemon Oil and Urfa Biber
Serves

makes 1 Dozen

Cook

35 minutes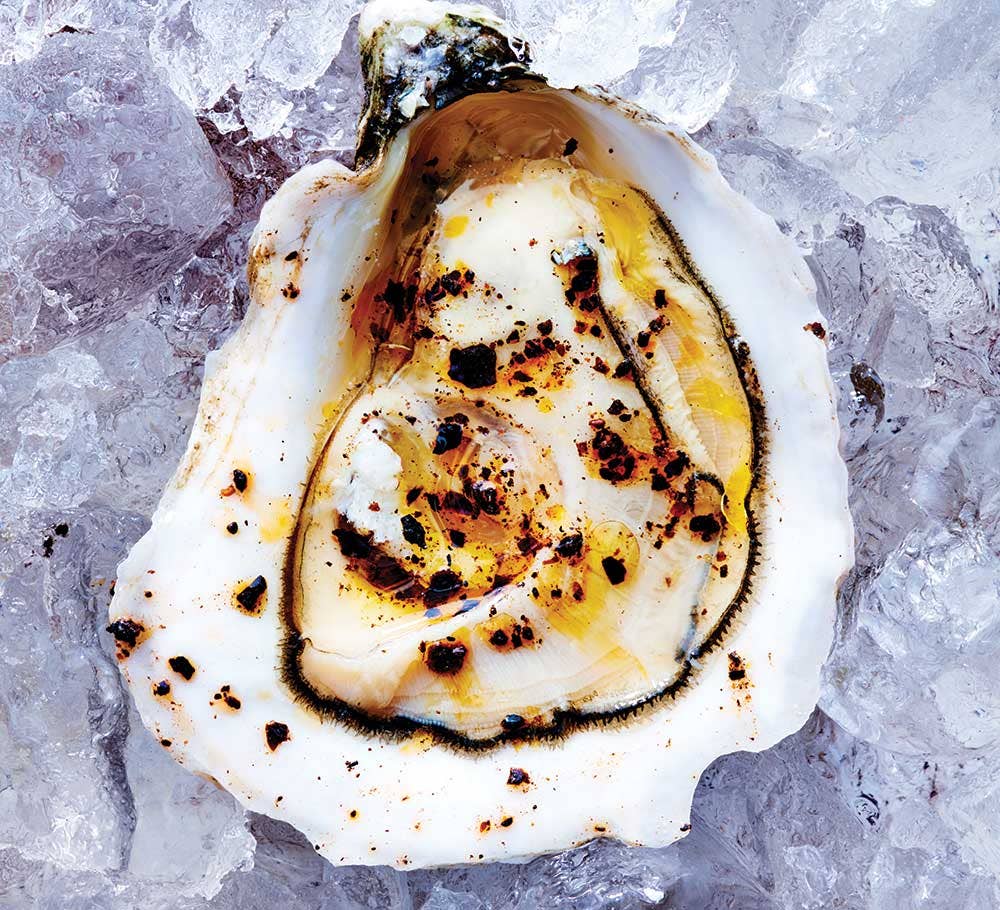 Ingredients
1 lemon
1⁄4 cup extra-virgin olive oil
1 dozen medium-large, briny oysters
Urfa biber (urfa pepper)
Instructions
Step 1
Use a vegetable peeler to remove the lemon zest in strips; reserve the lemon and zest.
Step 2
In a small saucepan, add the olive oil; heat over medium-high heat until hot, about 3 minutes. Remove the pot from the heat and add the strips of zest (they will sizzle); stir briefly to incorporate.
Step 3
Pour the lemon oil into a small bowl and let cool.
Step 4
Shuck the oysters and, using an oyster knife, detach the meat from the bottom of the shell, reserving the liquid.
Step 5
Place the oysters on a bed of coarse sea salt or crushed ice to stabilize them. Top each with a little of the prepared lemon oil (about ⅛ teaspoon) and a generous squeeze of fresh lemon juice. Sprinkle generously with urfa biber and serve immediately.