Recipes
Delhi-Style Lamb Meatball Curry
Suffused with warming spices and enriched with coconut and ghee, this saucy main is a dinnertime knockout.
Serves

serves 4

Cook

1 hour 30 minutes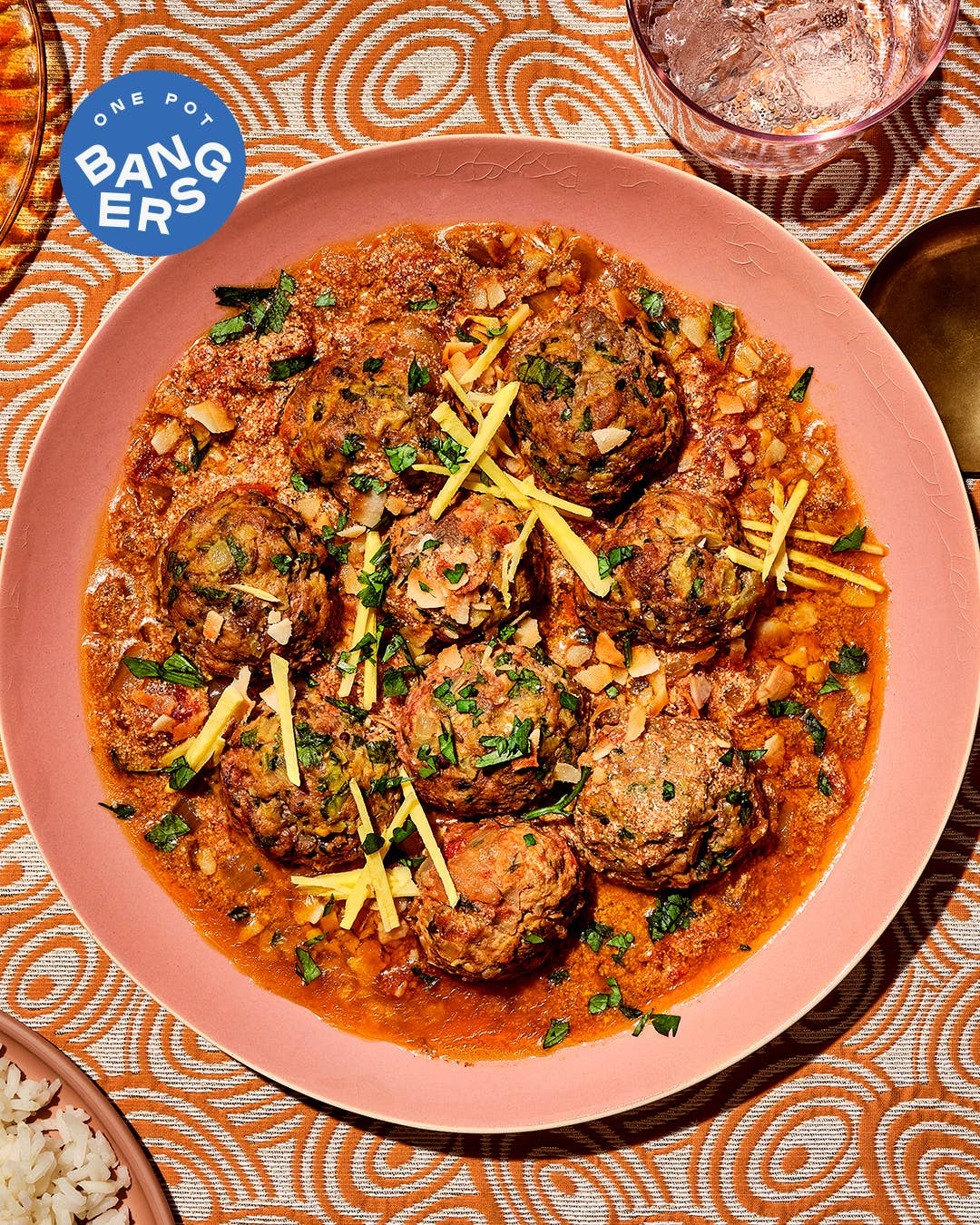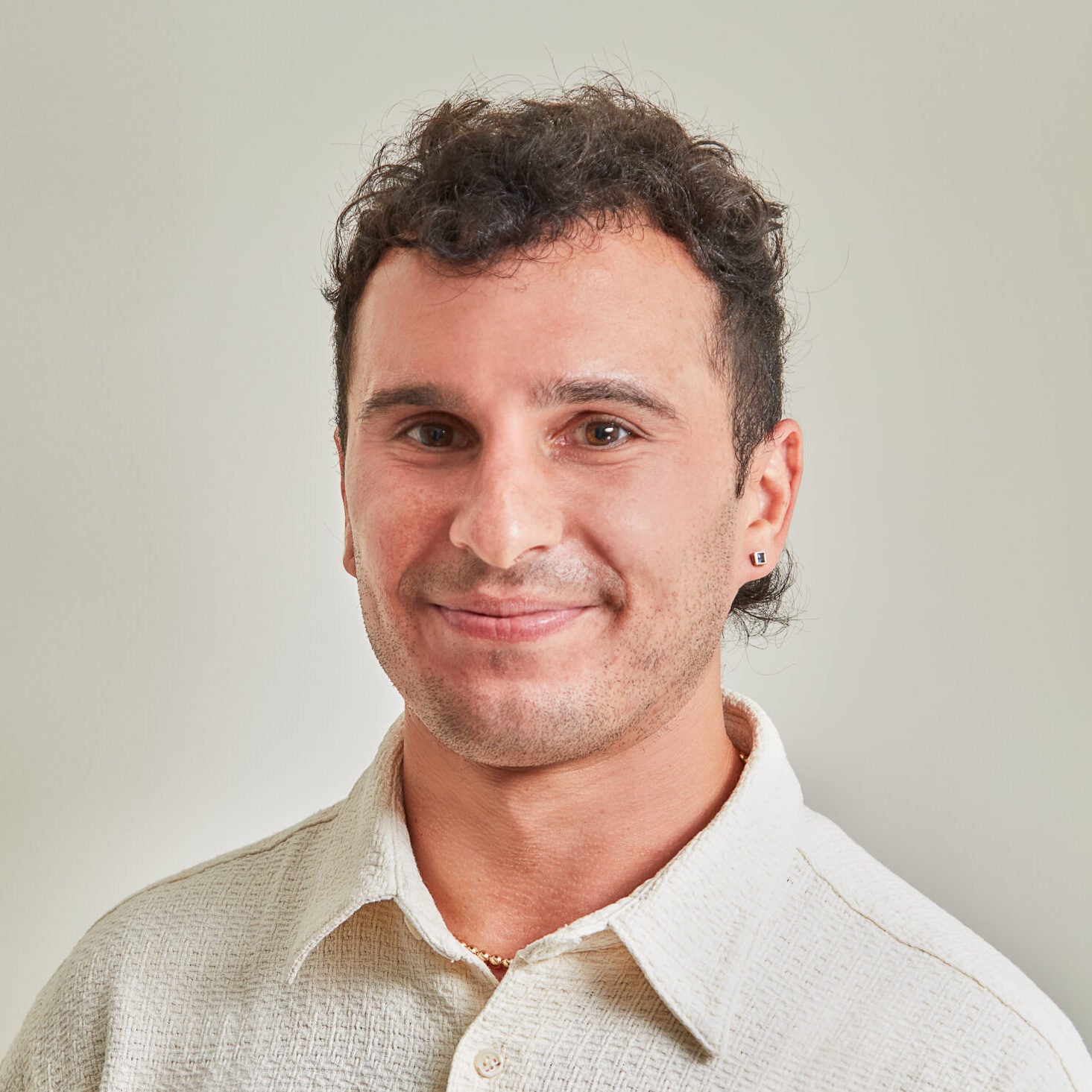 ---
Welcome to One Pot Bangers, Benjamin Kemper's column, where you'll find our freshest, boldest cooking ideas that require just one pot, skillet, or sheet pan. Busy week? We've got you covered with these low-effort, high-reward recipes from around the globe.
Hidden at the bottom of the menu of my favorite Indian to-go joint is a section devoted to kofta, Indian-style meatballs bobbing in rich, spicy gravy. For months, kofta night was my weekly self-care ritual: close laptop, order meatballs, crack open a beer, sleep like a baby. But then I went broke and had to kick my takeout habit.
So I resolved to make kofta myself. Drawing from a recipe in Pushpesh Pant's India, The Cookbook, I set out to replicate (or at least approximate) the dish I'd grown to crave—that sauce that popped with mustard seeds and cumin, those meatballs flecked with fresh cilantro, that soul-satisfying scent of coconut and ghee. With a dozen trial runs (literally) under my belt, I can finally say, I did it. Meet my dream kofta recipe, which is not only tastier than the restaurant version but a one-pot wonder, to boot. For richer, for poorer, long live kofta night.
Ingredients
¼ cup ghee, or vegetable oil
3 medium yellow onions, finely chopped
1 Tbsp. finely chopped fresh ginger, plus more, thinly sliced, for garnish
1 tsp. black mustard seeds
1 tsp. ground turmeric
4 garlic cloves, finely chopped
1 Tbsp. ground coriander seeds
1½ tsp. aniseed, lightly crushed
1½ tsp. cumin seeds, lightly crushed
1½ tsp. ground Kashmiri chile, or scant ½ tsp. cayenne pepper
1½ tsp. nigella seeds
1½ lb. ground lamb
1 cup finely chopped cilantro leaves, divided, plus more for garnish
1 large egg plus 1 egg yolk
1 Tbsp. plus 1 tsp. Kosher salt, divided
One 14 ½-oz. can crushed tomatoes
1½ cups chicken stock
1 Tbsp. sugar
¾ cup full-fat plain yogurt
½ cup unsweetened shredded coconut, lightly toasted
1½ tsp. garam masala
Lime wedges and toasted shaved coconut, for garnish
Cooked basmati rice, chapati, or paratha, for serving (optional)
Instructions
Step 1
To a large pot set over medium heat, add ¼ cup of the ghee and onions and cook, stirring occasionally, until very soft and beginning to brown, about 20 minutes. Stir in the ginger, mustard seeds, turmeric, and garlic and cook until fragrant, about 1 minute. Add the coriander, aniseed, cumin seeds, Kashmiri chile, and nigella seeds and cook for 1 minute more. Remove from the heat.
Step 2
Transfer ½ cup of the onion mixture to a large bowl (leave the rest in the pot), then add the lamb, half of the cilantro, the egg and yolk, and half of the salt. Using your hands, mix very well, then shape into approximately twenty-four 2-inch meatballs and transfer to a plate. Refrigerate to firm slightly, at least 20 minutes.
Step 3
Meanwhile, to the pot, add the tomatoes, stock, sugar, and remaining salt and bring to a boil. Cover, turn the heat to medium-low, and cook until thickened slightly, about 12 minutes.
Step 4
Add the meatballs and gently stir to combine. Bring to a boil, then turn the heat to medium-low and cover. Cook until the meatballs are cooked through, about 13 minutes. Stir in the yogurt, coconut, garam masala, and the remaining cilantro and cook for 2 minutes more.
Step 5
To serve, ladle the meatball curry into bowls, then garnish with the thinly sliced ginger, the cilantro, and lime wedges. Serve with rice if desired.