Recipes
Carajillo
A bracing coffee cocktail is a welcome addition with brunch or dessert.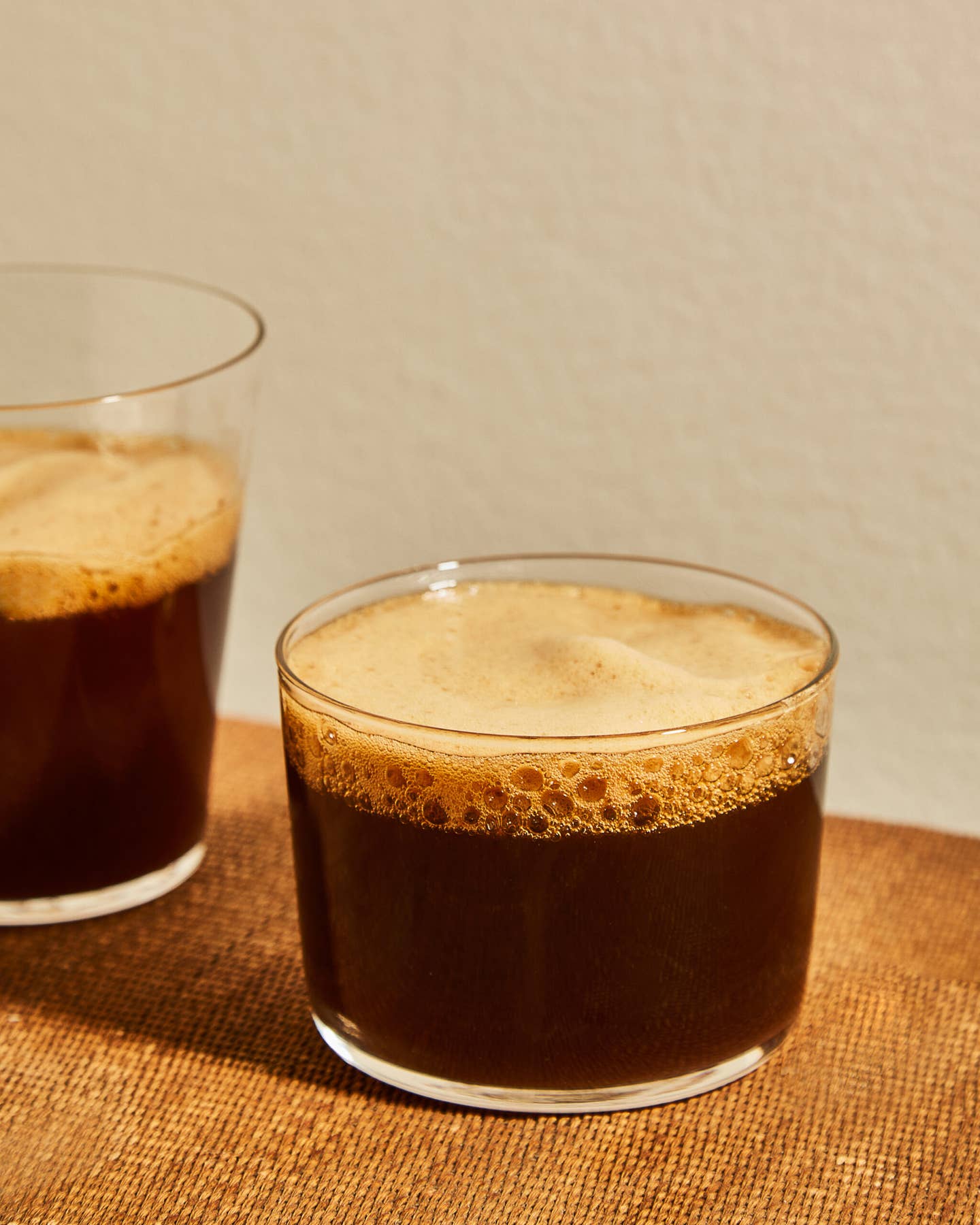 Popular in Spain, Mexico, and elsewhere throughout Latin America, the carajillo is a drink born of the people as opposed to having been created in a bar. The simple template leaves a lot of room for variations according to products available and personal taste. Traditionally, equal parts coffee or espresso are combined with a spirit or liqueur, be it rum, brandy, or an herbal liqueur such as Licor 43. The result is a bracing pick-me-up that balances both stimulating and calming effects on mood, mind, and body.
Ingredients
1½ oz. Licor 43
½ oz. aged white rum or aguardiente
2 oz. freshly brewed espresso
Instructions
Step 1
To a cocktail shaker filled with ice, add the Licor 43, rum, and espresso. Shake well, then strain into a rock glass over ice (if desired). Serve immediately.