Recipes
Chicken Cordon Bleu
Originally an Alpine invention, crispy ham-and-cheese-stuffed cutlets are a beloved comfort food staple at Paris' Restaurant Rochechouart.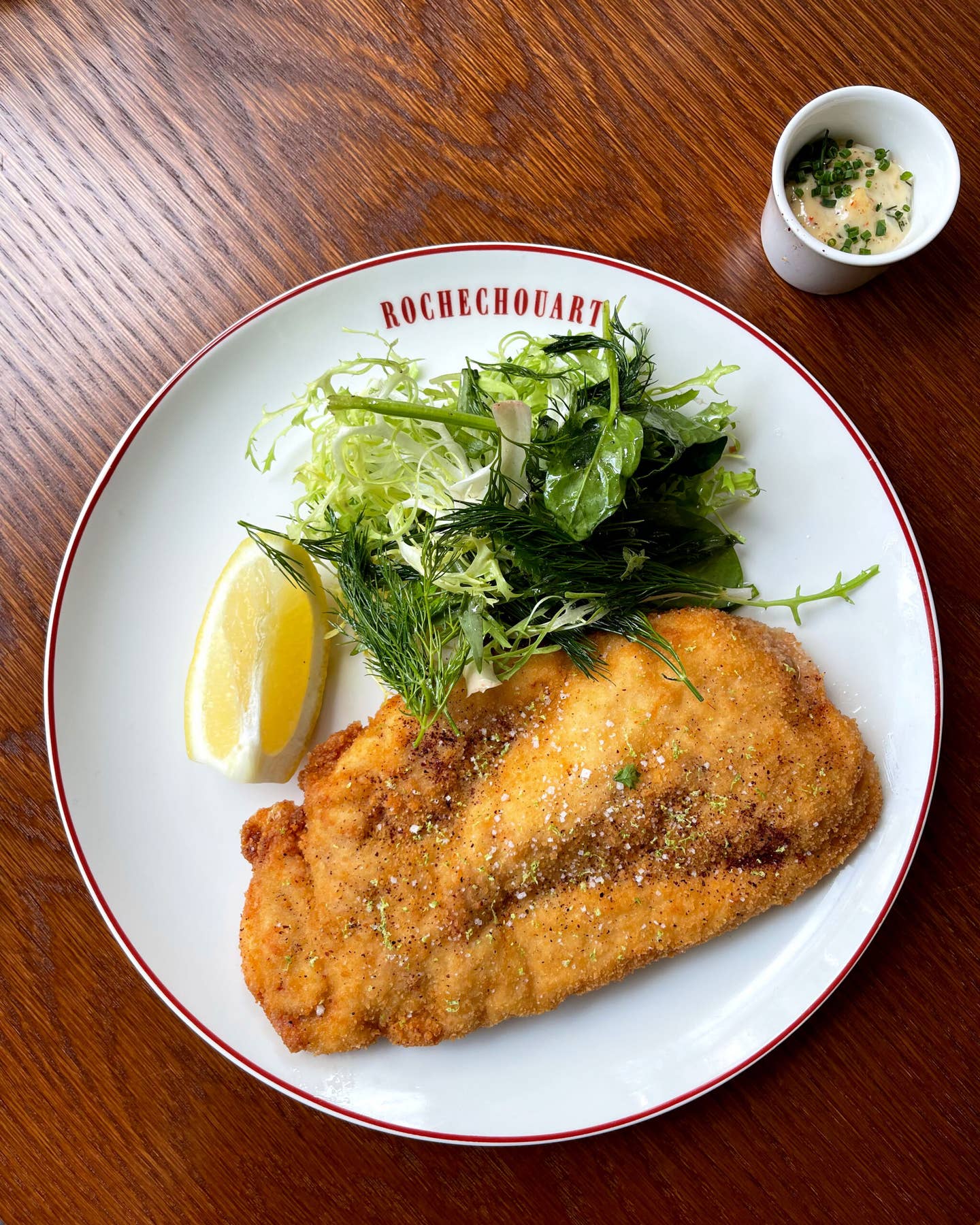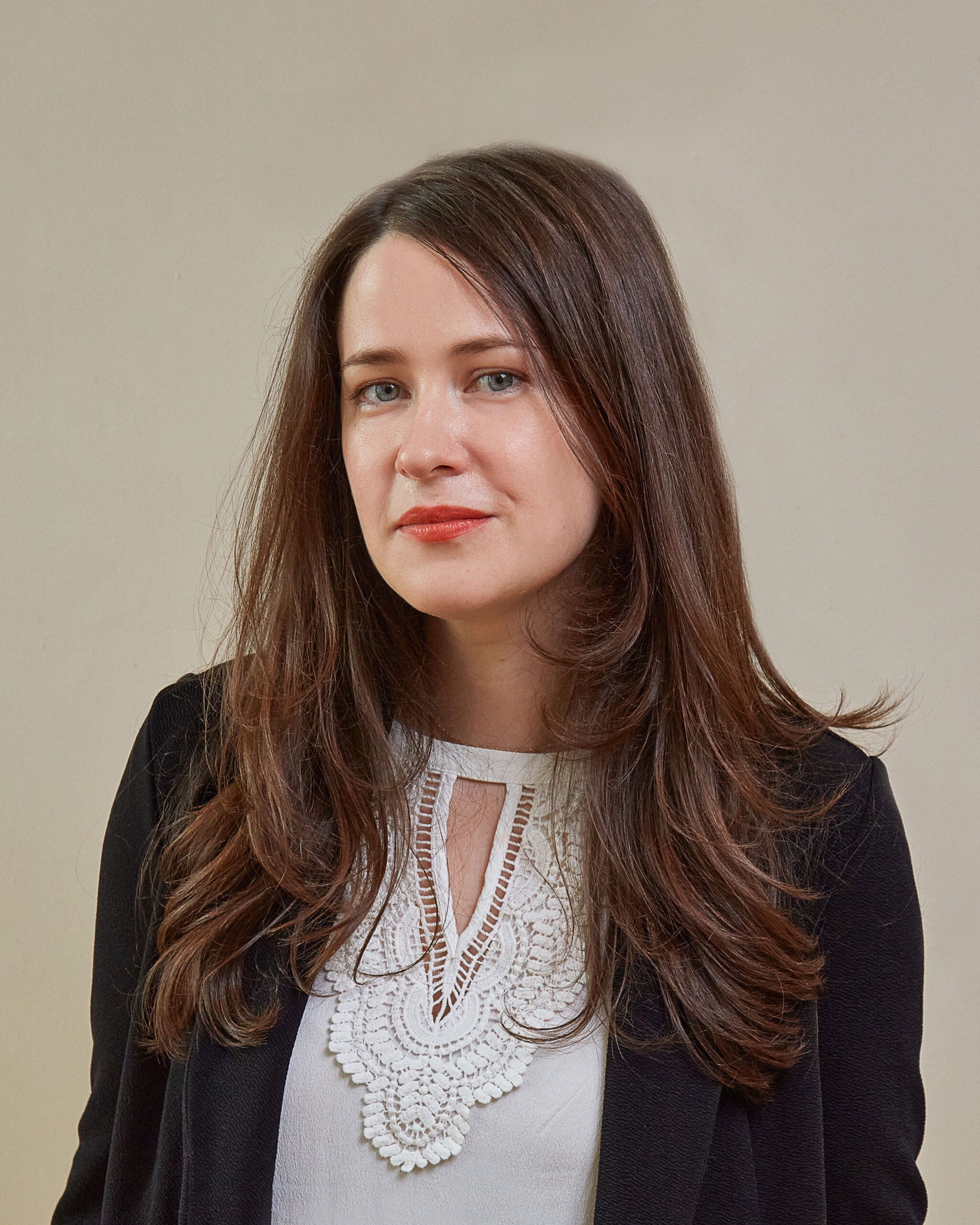 ---
From schnitzel and katsu to chicken Kiev, breaded and pan-fried cutlets abound throughout the world. Retro chicken cordon bleu—stuffed with melty Alpine cheese and ham—is one of the more lavish of the bunch, and while origin stories set the dish's roots deep in the Swiss Alps, its popularity spread widely through the 20th century, so much so that subpar versions became the stuff of American TV dinners for decades. In Paris these days, both fresh and frozen cordon bleu is a convenient comfort, readily available from casual restaurants, neighborhood charcuteries, and even the frozen food emporium, Picard.
At Pigalle's hip and elegant Restaurant Rochechouart, Naples-born chef de cuisine Luigi Di Giovanni serves his own zesty and elegant take on chicken cordon bleu. "It's a French classic—comforting and simple—that immediately brings us back to our childhood." Layered with Comté and jambon de Paris, paired with cornichon-studded sauce gribiche, and finished with sumac and lemon zest that brighten the rich and salty cutlets, Di Giovanni's recipe is at once modern and familiar.
Jambon de Paris is similar to the unsweetened deli-style ham available throughout the States. Comté—a firm, mountain-style melting cheese from the Jura—is nutty, fruity, and complex. Look for the exceptional Marcel Petite brand in U.S. cheese shops and specialty markets. (If you can't find Comté, Gruyère is a similar and suitable substitute.) At Rochechouart, Di Giovanni pairs the cutlets with a simple fresh salad, but for a heartier meal, he suggests adding an extra green vegetable like broccoli, green beans, or snow peas, or a starchy side such as sautéed potatoes or fries.
And for busy home cooks drawn to the appeal of a freezer version? "All of it can be prepared ahead of time, for those who don't have much time to spend in the kitchen," he explains. Prepare the cutlets through step two, then freeze on a baking sheet in a single layer. If cooking the cordon bleu out of the freezer, adjust the cook temp to medium-low and increase the time on the stove to 20 to 25 minutes.
Ingredients
Two 5-oz. chicken breasts
3½ oz. thinly sliced Comté cheese
3½ oz. thinly sliced ham
⅔ cup all-purpose flour
Kosher salt and freshly ground black pepper
2 large eggs
⅔ cup breadcrumbs
⅓ cup clarified butter, for frying
Finely grated lemon zest
Flaky sea salt
Ground sumac
Baby greens and lemon wedges, for serving
Instructions
Step 1
Place a large sheet of parchment paper or plastic wrap on a clean work surface and position the chicken breasts in the center. Cover with a second large sheet of parchment or plastic, then, using a rolling pin or the flat side of a meat tenderizer, pound the breasts to an even ¼-inch thickness. Remove and discard the top sheet and position the cheese slices and the ham atop the two breasts, then fold the cutlets in half to enclose the ham and cheese inside. Secure each piece with a toothpick.
Step 2
To a wide bowl, add the flour, then season it lightly with salt and black pepper. In a separate wide bowl, beat the eggs and season them lightly with salt and black pepper. To a third bowl or large plate, add the breadcrumbs, and season lightly with salt and black pepper. Working with one cordon bleu at a time, dredge in the flour, followed by the egg mixture, and finally the bread crumbs, packing the crumbs onto the chicken to adhere; set by the stove.
Step 3
To a large, heavy skillet over medium heat, add the clarified butter. When the butter is hot but not yet smoking, add the cutlets and cook, turning occasionally, until the chicken is firm and cooked through, the breading is crisp and golden, and the cheese is melted, 10–15 minutes. Transfer the chicken cordon bleu  to two plates, sprinkle with lemon zest, flaky sea salt, and sumac, and serve hot, with baby greens and lemon wedges on the side.