Recipes
Our Be-All, End-All Espresso Martini
Plus, a couple variations—if you're looking to get creative.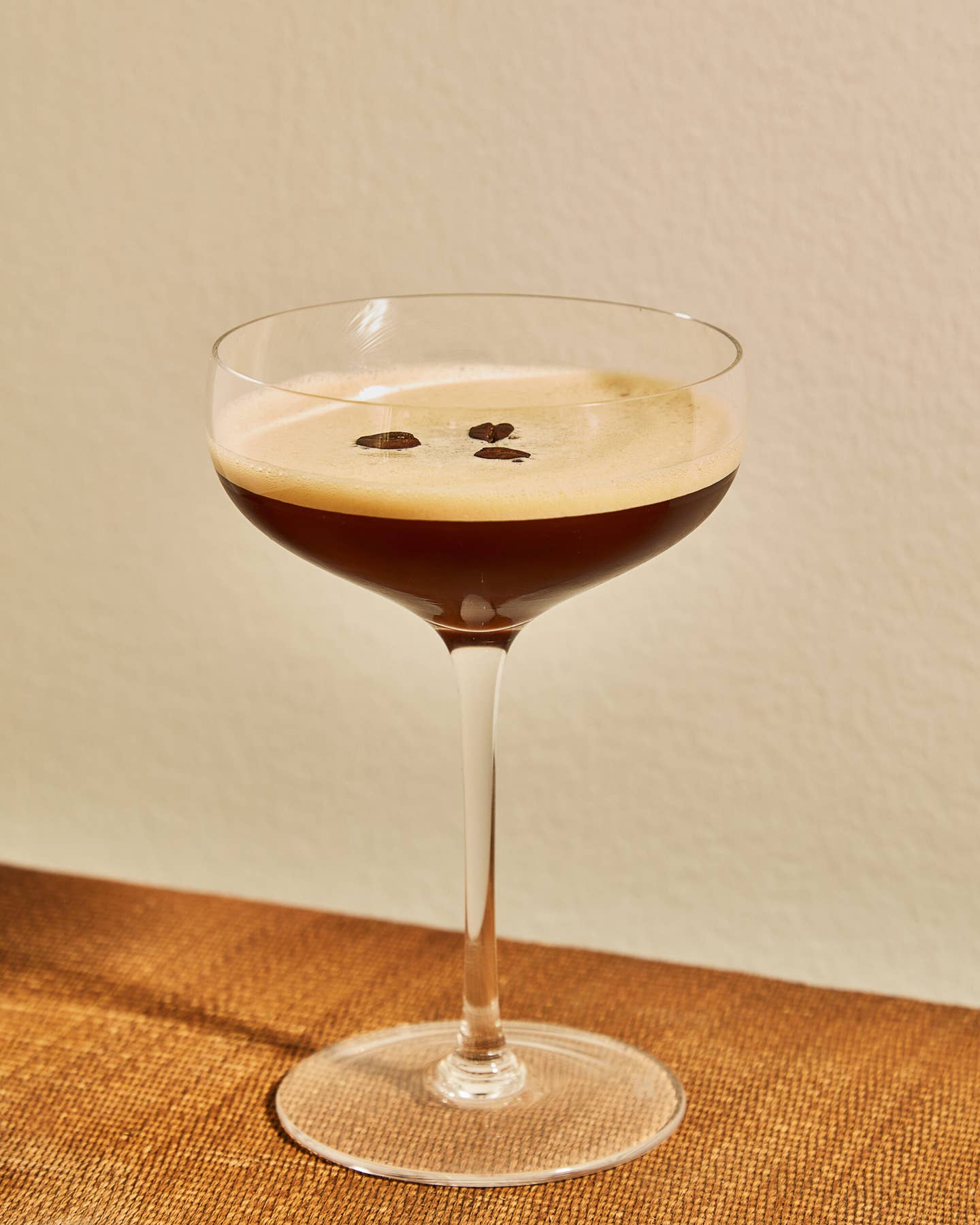 During the 1980s and '90s craft cocktail revival, Dick Bradsell was a bar consultant working in the U.K., where he contributed a few of the era's most influential cocktails to the modern bartender's repertoire. Most notable among them: the classic espresso martini. Bradsell originally served the drink, which he called the "vodka espresso," on the rocks. I suggest trying the drink both up and on ice to see which you prefer.
Ingredients
1½ oz. vodka
¾ oz. coffee liqueur (such as Galliano Espresso or Mr. Black)
1 oz. freshly brewed hot espresso
3 coffee beans, for garnish
Instructions
Step 1
To a cocktail shaker filled with ice, add the vodka, coffee liqueur, and espresso. Shake well, then strain into a chilled coupe glass. Arrange 3 coffee beans on the top in a floral pattern for garnish and serve immediately.
Sweetness: if you prefer a sweeter build, add ¼– ½ ounce simple syrup.
Spirit: Try swapping out the vodka for tequila, rum, Cognac, or even gin.
Balance: If you like, add a few drops of a fourth ingredient for bitterness or brightness, such as an amaro or fruit liqueur.