Recipes
Sopa de Ajo (Castilian Garlic and Bread Soup)
Whether you're seeking warmth on a winter night or sporting a hangover, chef José Andrés has a cure for you.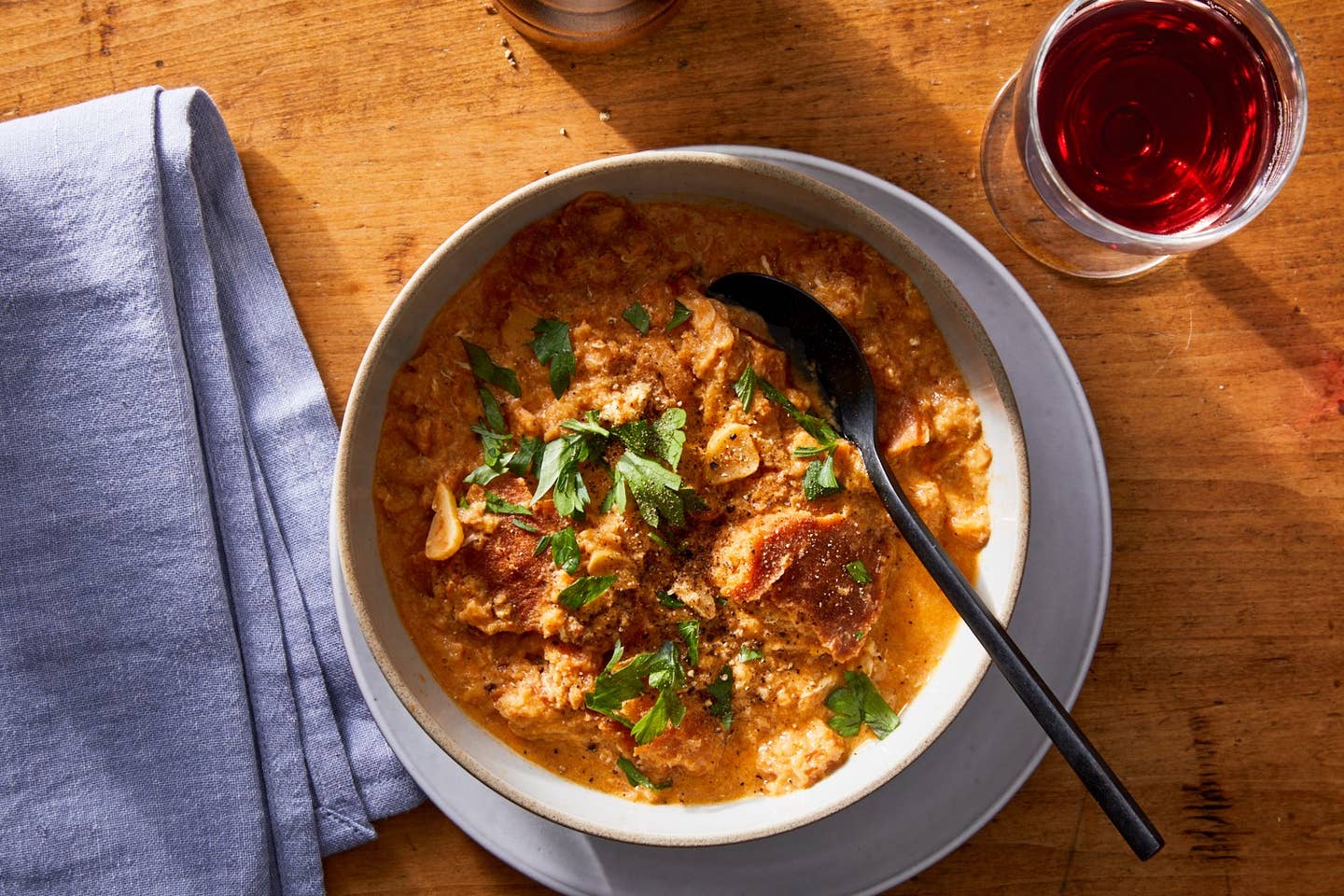 Devised by Castilian shepherds seeking warmth on cold winter nights, sopa de ajo, or garlic soup, is said to awaken dulled senses. Touted as a hangover cure, this comforting and aromatic soup is adapted from one by Spanish chef José Andrés. For more ways to ward off the chill, check out our best soup recipes.
Ingredients
1⁄4 cups extra-virgin olive oil
10 garlic cloves, thinly sliced
6 oz. country bread, torn into ½-inch pieces
1 tbsp. pimentón (smoked paprika)
1⁄2 cups dry white wine
4 cups chicken stock
2 large eggs, lightly beaten
Kosher salt and freshly ground black pepper
1 tbsp. finely chopped Italian parsley leaves, for garnish
Instructions
Step 1
To a medium pot over medium-high heat, add the oil; when hot, add the garlic and cook, stirring frequently, until golden, about 3 minutes. Add the bread and pimentón and cook, stirring occasionally, until the bread is slightly toasted, 4–6 minutes. Add the wine and cook until the liquid is completely absorbed by the bread, about 2 minutes. Add the stock and bring to a low boil. Slowly drizzle in the eggs while stirring constantly and cook until the egg is set and the bread is very soft, about 1 minute more. Season with salt and pepper, then ladle into 4 soup bowls, garnish with parsley, and serve.