Recipes
Spicy Turkish Red Lentil Soup
Nutritious, aromatic, and insanely inexpensive, mercimek çorbası is my new go-to winter warmer.
Serves

6

Cook

1 hour 10 minutes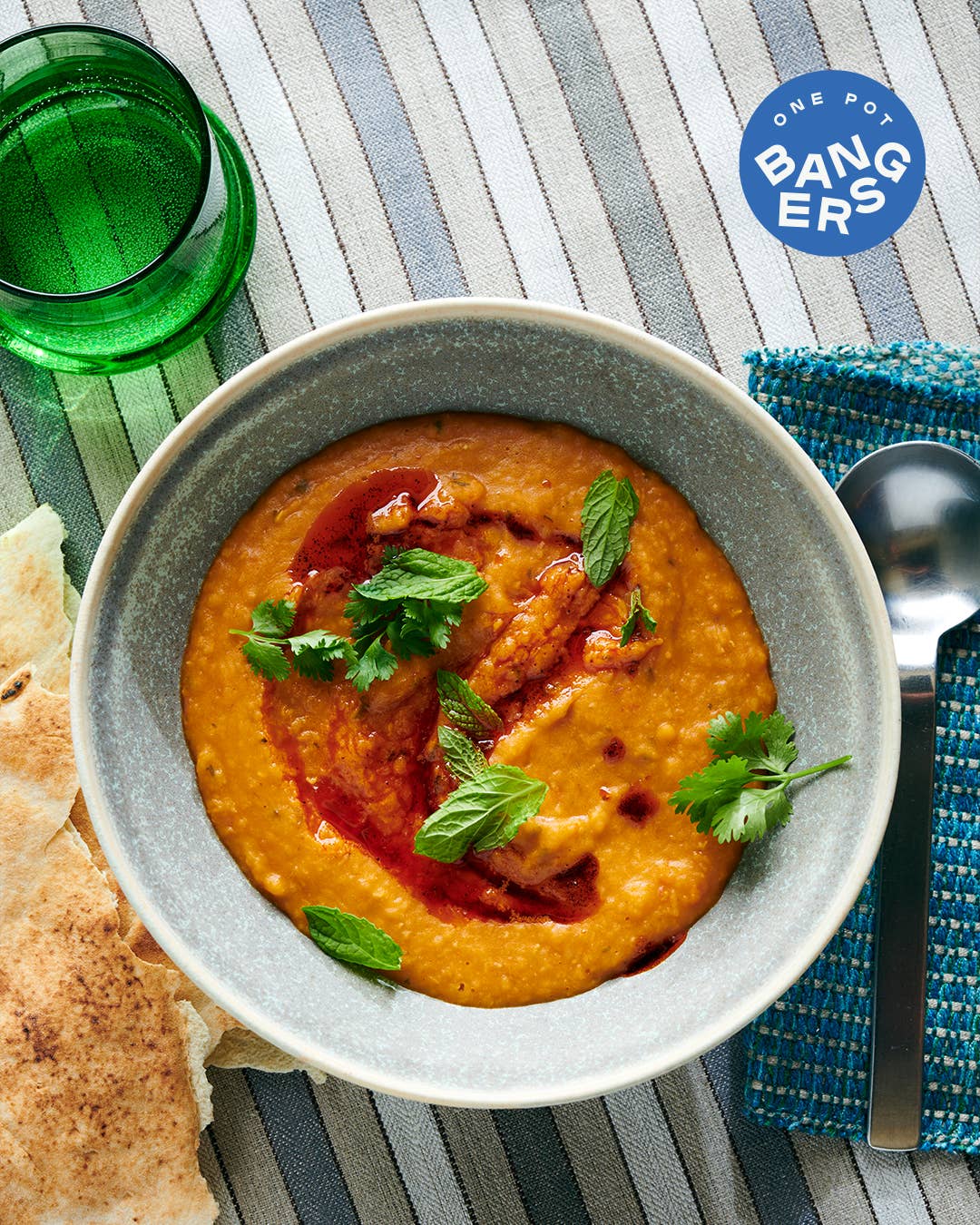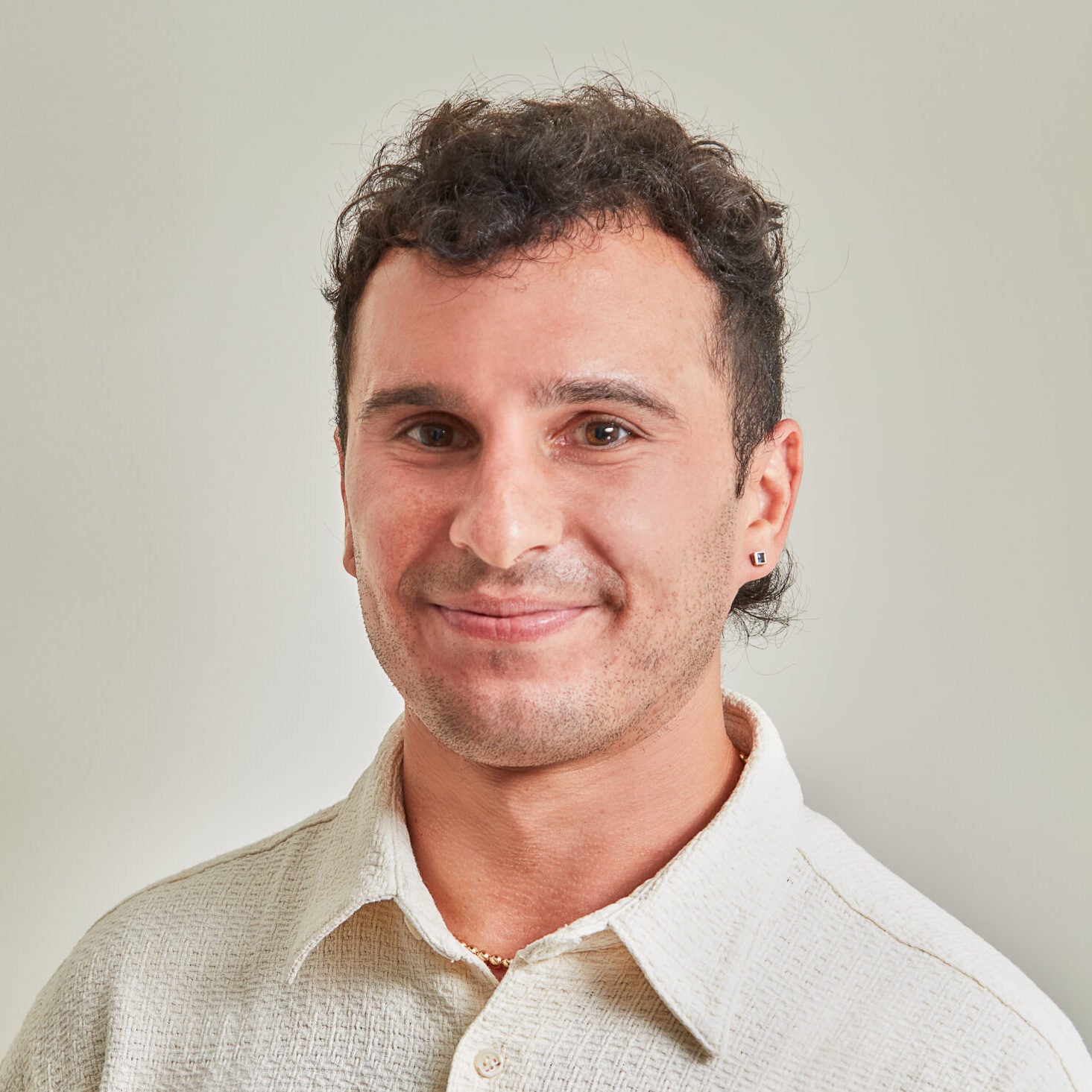 ---
Welcome to One Pot Bangers, Benjamin Kemper's weeknight cooking column, where you'll find our freshest, boldest ideas that require just one pot, skillet, or sheet pan. Busy week? We've got you covered with these low-effort, high-reward recipes from around the globe.
My bestie Taylor and I have a funny food tradition. When I visit her in Berlin, I plop down my bags and we head straight to Imren Grill for tea and Turkish lentil soup. Not döner, schnitzel, or currywurst, mind you—it's the humble linsensuppe we crave. Those lunches always remind me of the healing power of food. The comfort of black tea sucked slowly through a sugar cube. The deep, primal pleasure of communing over steaming broth.
Yet mercimek çorbası (the soup's Turkish name) is also an epiphany in itself—rustic, spicy, and swirled with paprika oil, it's as satisfying as it is affordable. I came to miss it so achingly back home that I resolved to take matters into my own hands. Hence the birth of this recipe, which (don't @ me, Taylor) gives Imren a run for its money.
It's tough living so far from a such a close friend. Facetime has nothing on actual face-to-face time. But if soup is our love language, I'll be speaking it loud and clear all winter long.
Ingredients
¼ cup plus 2 Tbsp. extra-virgin olive oil, divided
2 Tbsp. sweet paprika
2 medium yellow onions, coarsely chopped (2 cups)
1 Tbsp. tomato paste
1½ cup split red lentils
2 medium carrots, coarsely chopped
1 medium russet potato, peeled and coarsely chopped
2 tsp. kosher salt, plus more to taste
1 tsp. ground cumin
1 tsp. dried mint
1 tsp. Aleppo pepper, or ¼ tsp. cayenne pepper, plus more to taste
½ tsp. freshly ground black pepper
½ tsp. dried oregano
8 cup vegetable stock, chicken stock, or water
Torn cilantro and mint leaves, for garnish
Lemon wedges and warm flatbread, for serving
Instructions
Step 1
To a large pot set over medium heat, add 3 tablespoons of the oil and the paprika and turn the heat to medium. Cook until the paprika begins to sizzle, about 2 minutes. Set a fine-mesh strainer over a small bowl, then pour the oil through it and set aside to cool. Return the pot to the stove.
Step 2
To the empty pot set over medium heat, add the remaining oil and the onion and cook, stirring occasionally, until deep golden and soft, about 20 minutes.
Step 3
Stir in the tomato paste, then add the lentils, carrots, potato, salt, cumin, dried mint, Aleppo pepper, black pepper, oregano, and stock. Bring to a boil, then turn down the heat to medium and simmer, partially covered, until the lentils and vegetables are soft, about 45 minutes. 
Step 4
Using an immersion or regular blender, purée the soup to the desired consistency. Season with more salt and aleppo pepper to taste. Ladle into bowls, drizzle with the paprika oil, and garnish with the cilantro and fresh mint. Serve hot with lemon wedges and flatbread.