Recipes
Flowered Summer Rolls
Pretty pansies and fresh herbs take center stage in this refreshing warm-weather appetizer.
Serves

serves 8

Cook

40 minutes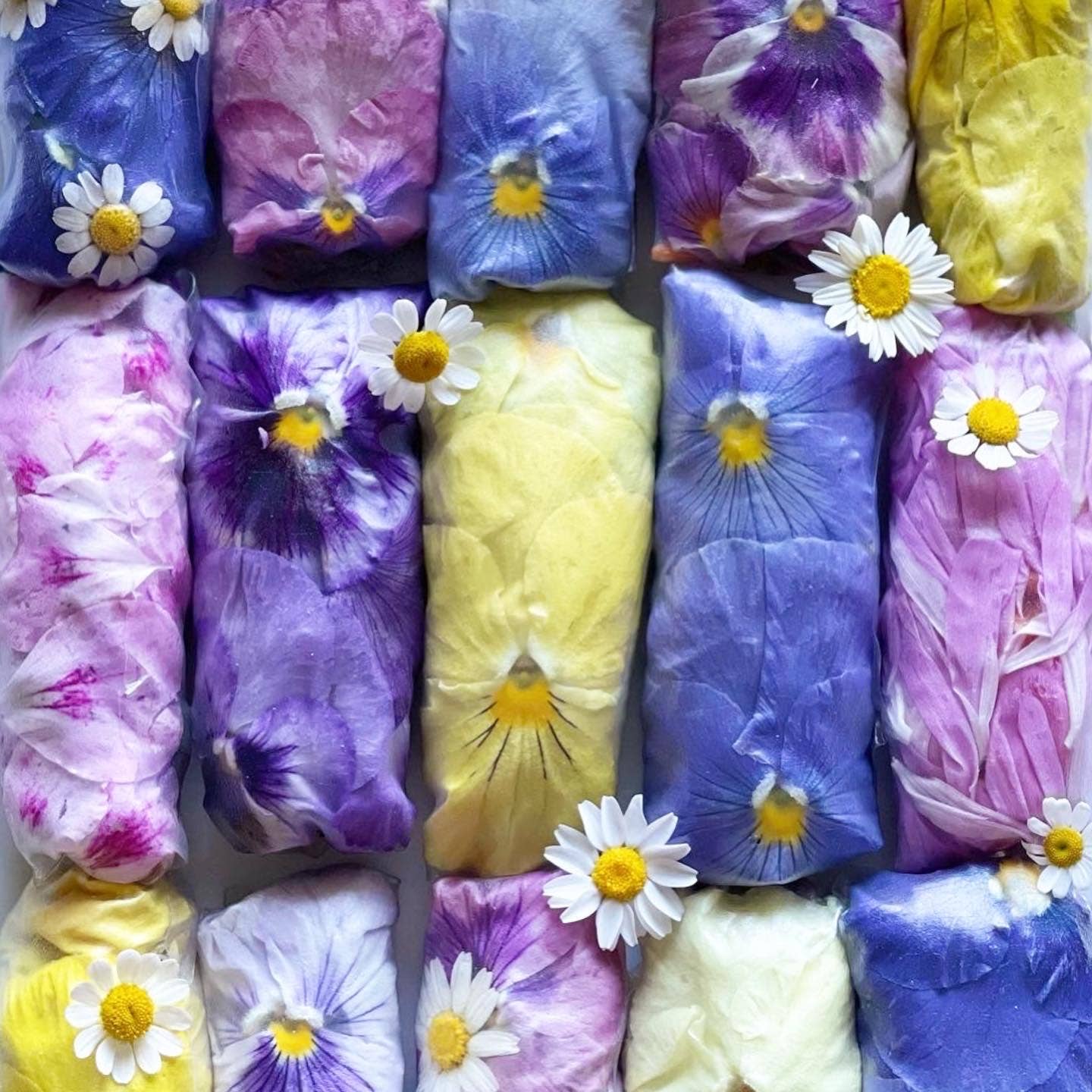 The shapes and colors of the flowers visible through these translucent rice paper wrappers are evocative of light shining through stained glass. Los Angeles baker Loria Stern fills her Southeast Asian-style flowered summer rolls with fresh herbs and crunchy vegetables; for a heftier appetizer, cooked shrimp, shredded chicken, avocado, shredded red cabbage, julienned bell pepper, or even cooked rice vermicelli may be added. Just take care not to overstuff the rolls, and don't be tempted to assemble them more than an hour ahead of time. While the filling holds up well, the wrappers will dry out and toughen quickly.
Ingredients
8 8½-in round rice paper spring roll wrappers
2 medium carrots, peeled and cut into ¼-in. matchsticks (about 2 cups)
2 Persian cucumbers, cut into ¼-in. matchsticks (about 2 cups)
2 cups fresh basil, mint, and cilantro leaves
2 cups rightly colored pansies or other edible flowers
Instructions
Step 1
Fill a large bowl with room temperature water. Dip one rice wrapper into the water just until the wrapper is pliable, about 3 seconds. Lay the wrapper flat on a clean work surface, then arrange ¼ cup of the flowers evenly atop the wrapper. Add ¼ cup of fresh herbs in an even layer so that the wrapper is completely covered. In a horizontal row across the center, and leaving a 1-inch border on each side, place ¼ cup carrots and ¼ cup cucumber. (Do not overstuff.) Using both hands, lift the bottom of the wrapper up and over the filling, press down gently, and roll the wrapper completely over and around to make a tight cylinder, folding in the sides of the wrapper halfway through rolling. Repeat with the remaining wrappers and filling. Serve immediately.