Recipes
Wise Guy Cocktail
This coffee old fashioned laced with cinnamon, clove, and allspice is coziness in a cup.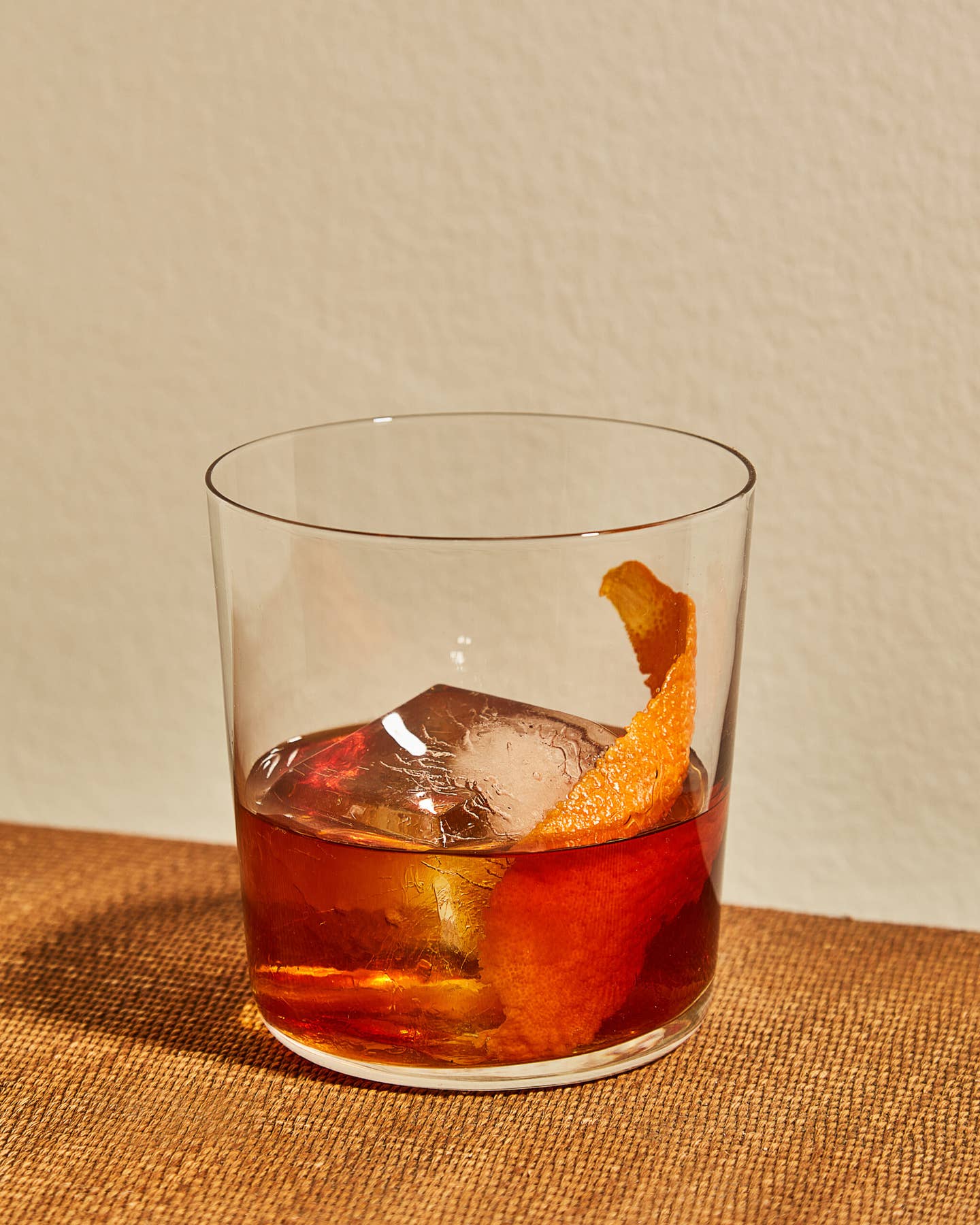 I developed the Wise Guy last holiday season and since then it has become one of my go-to winter drinks. Spicy, bold, and aromatic, the spiced coffee old fashioned is smooth enough to sip at a slow pace, so go with a "bottled in bond" rye or a premium, high-proof rum. Flavored with allspice, cinnamon, and clove, Piemento liqueur (sometimes also labeled Allspice Dram) was a popular ingredient in 18th century punches. The best examples are those based on pot-still Jamaica rum, such as Hamilton Pimento Liqueur.
Ingredients
For the spiced coffee syrup:
3–4 medium cinnamon sticks
1 tsp. cloves
1 cup plus 2 Tbsp. cold brew coffee
¾ cup sugar
For the cocktail:
2 oz. aged rum or rye whiskey
½ oz. piemento liqueur or allspice dram
½ oz. Jageimester
1 barspoon spiced coffee syrup
Orange or lemon peel strip, for garnish
Instructions
Step 1
Make the spiced coffee syrup:  In a small dry pot set over medium-high heat, toast the cinnamon and cloves, stirring frequently to prevent scorching, until very fragrant and just beginning to smoke, 2–3 minutes.  Add the cold-brew coffee, bring to a boil, then whisk in the sugar to dissolve. Turn the heat down to maintain a simmer and cook for 15 minutes. Remove from heat and set aside to steep at room temperature until the syrup is deeply flavorful, about 3 hours. (If not using immediately, transfer to a clean, airtight jar, cool to room temperature and refrigerate for up to 1 week.) Remove and discard the spices. Will keep refrigerated for 2 weeks.
Step 2
To a rocks glass, add the rum, pimento liqueur, Jageimeister, and a barspoon of coffee syrup. Add a large ice cube, and stir well to chill, about 20 seconds. Garnish with an orange twist, then serve.