Recipes
Scotch Bonnet Hot Sauce
Honey and sweet fresh mango temper the peppery heat in this vibrant, Caribbean-style condiment.
Serves

makes about 2 cups

Cook

10 minutes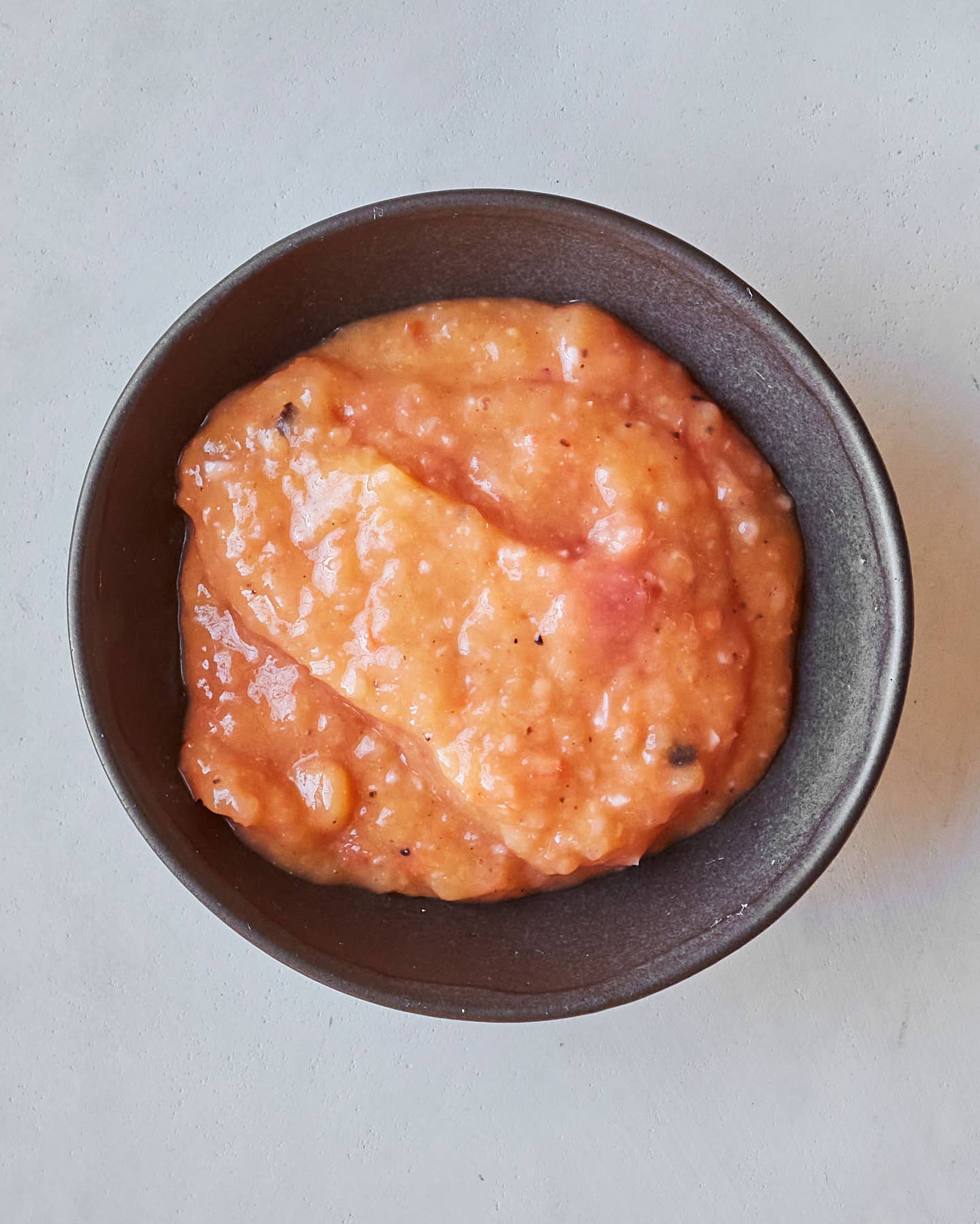 While whimsical-looking Scotch bonnet chiles have a flavorful fruitiness, they also pack a capsaicin punch that can easily overwhelm a dish. A fresh, Caribbean-style pepper sauce, tempered with sweet tropical fruit, is a great way to make the most of the fiery peppers. This hot sauce originally ran alongside Korsha Wilson's guide to traditional Jamaican-style jerk cooking. (If you can't find coconut vinegar, a staple in Caribbean cooking, white wine vinegar is a suitable substitute.)
Ingredients
6 Scotch bonnet chiles, stemmed
2 cups chopped fresh mango
6 garlic cloves, chopped
1 chopped red onion
1 Tbsp. honey
2 tsp. whole allspice berries
1 tsp. mustard powder
¼ cups plus 2 Tbsp. coconut vinegar
Kosher salt
Instructions
Step 1
To a blender, add the chiles, mango, garlic, onion, honey, allspice, and mustard powder. Pulse to break down the ingredients slightly, then add the coconut vinegar and blend until lightly chunky. Season to taste with salt. Use immediately, or refrigerate in an airtight container for up to 10 days, or freeze for up to 3 months.