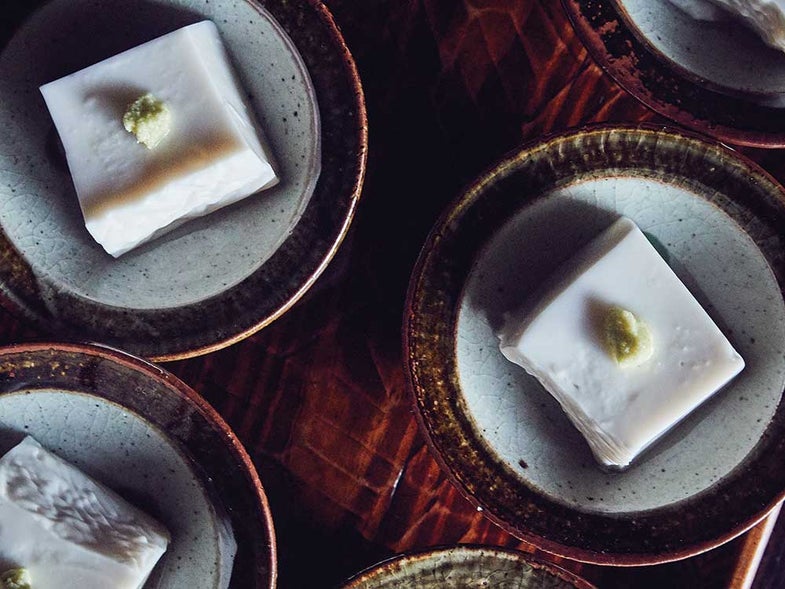 Taking shortcuts is technically counter to the point of cooking shojin ryori, or Japanese temple cuisine, as the word shojin means "earnest effort." No dish demonstrates the monk's dedication to hard work like gomatofu, a tofu lookalike made using ground sesame that's served as an appetizer. The most earnest cooks use unhulled, untoasted sesame seeds, which are the hardest to grind into a paste and extract flavor from (the monks soak them, then grind them for up to an hour by hand to do so). But if you prefer to go the convenience route, use toasted hulled seeds and a high-powered blender. Kuzu root, common in Asian kitchens, is often sold dried and ground into a starch that can be used as a thickener or to add shine and body to soups and other dishes (it's often labeled kuzu root powder or kuzuko). The top-of-the-line variety is called Yoshino-Kuzu and is made from wild mountain roots near Kyoto.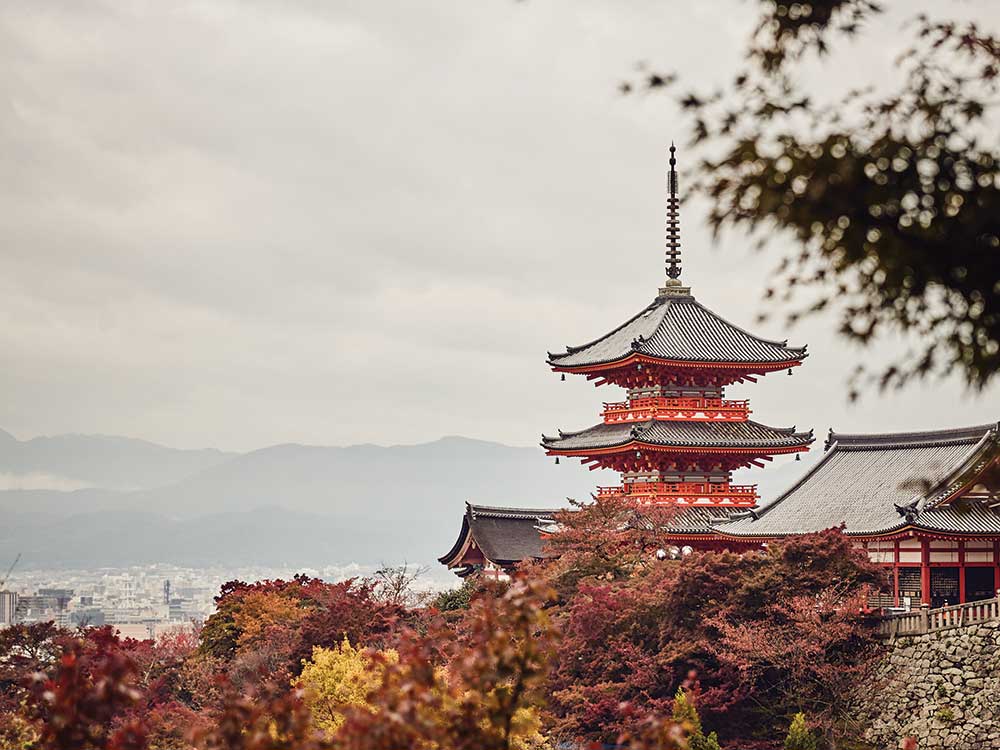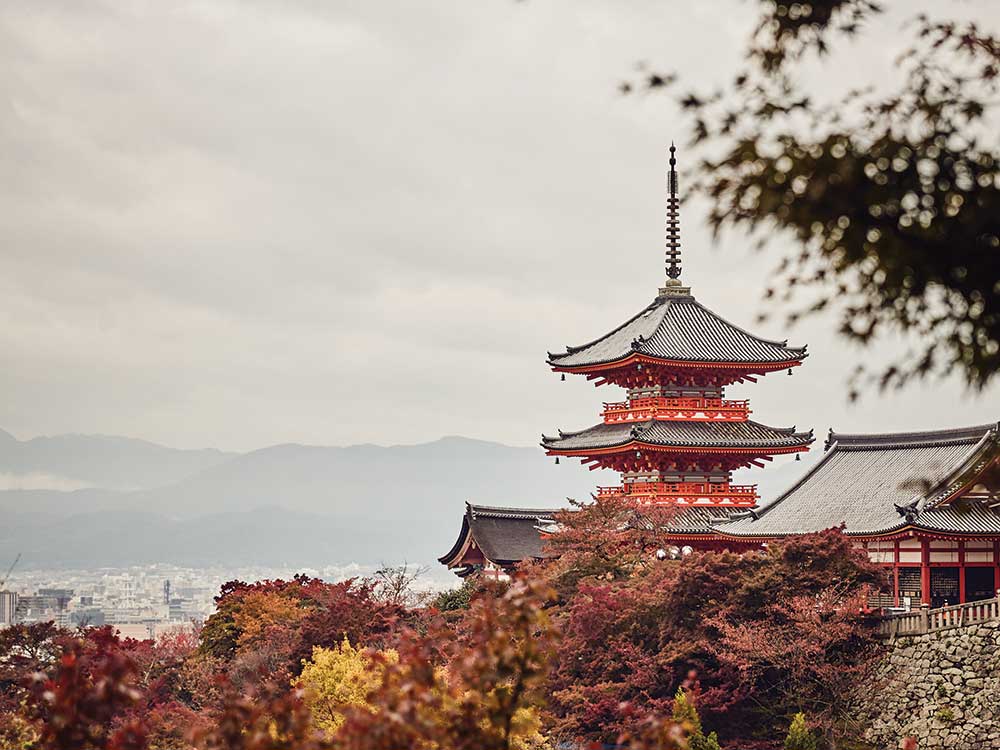 Meet the monks tending to Japan's temples of the seasons
Featured in: Can Kyoto's Buddhist Cuisine Teach us All to Eat Better?
Sesame Tofu
A labor-intensive but rewarding custard made of ground sesame seeds.
Time: 6 hours, 40 minutes
Ingredients
1 1⁄2 cups white sesame seeds (7¾ oz.)
3⁄4 cup kuzuko (kuzu root powder), such as Yoshino-Kuzu (3½ oz.)
3⁄4 tsp. kosher salt
Wasabi, for serving
Instructions
In a large bowl, add the sesame seeds and cover with cool water; let soak to loosen their hulls, about 3 hours. (If using hulled sesame seeds, skip this step.)
Strain off the water and transfer the seeds to a high-powered blender. Add 1 cup plus 2 Tbsp. (7 oz.) cool water and blend for 3–4 minutes until a smooth paste forms.
Transfer the paste to a fine sieve, and using a spatula, press the paste through the sieve and into a bowl (you should have about 2 cups paste).
In a small saucepan over medium heat, add the sesame paste, kuzuko, and salt; mix very well until no longer lumpy. Cook over medium heat, stirring constantly, until the mixture becomes firm, 12–15 minutes. Remove from the heat. Fold the mixture with a spatula until cooled, 8–10 minutes.
Transfer to a small square container (6×6 inches), pressing down on the paste to extract any air bubbles. Cover with plastic wrap and chill until firm, 2–3 hours.
To serve, cut into 4 equal squares, then cut each into 4 equal squares again to make 16 cubes total. Top each sparingly with freshly grated wasabi, and serve.