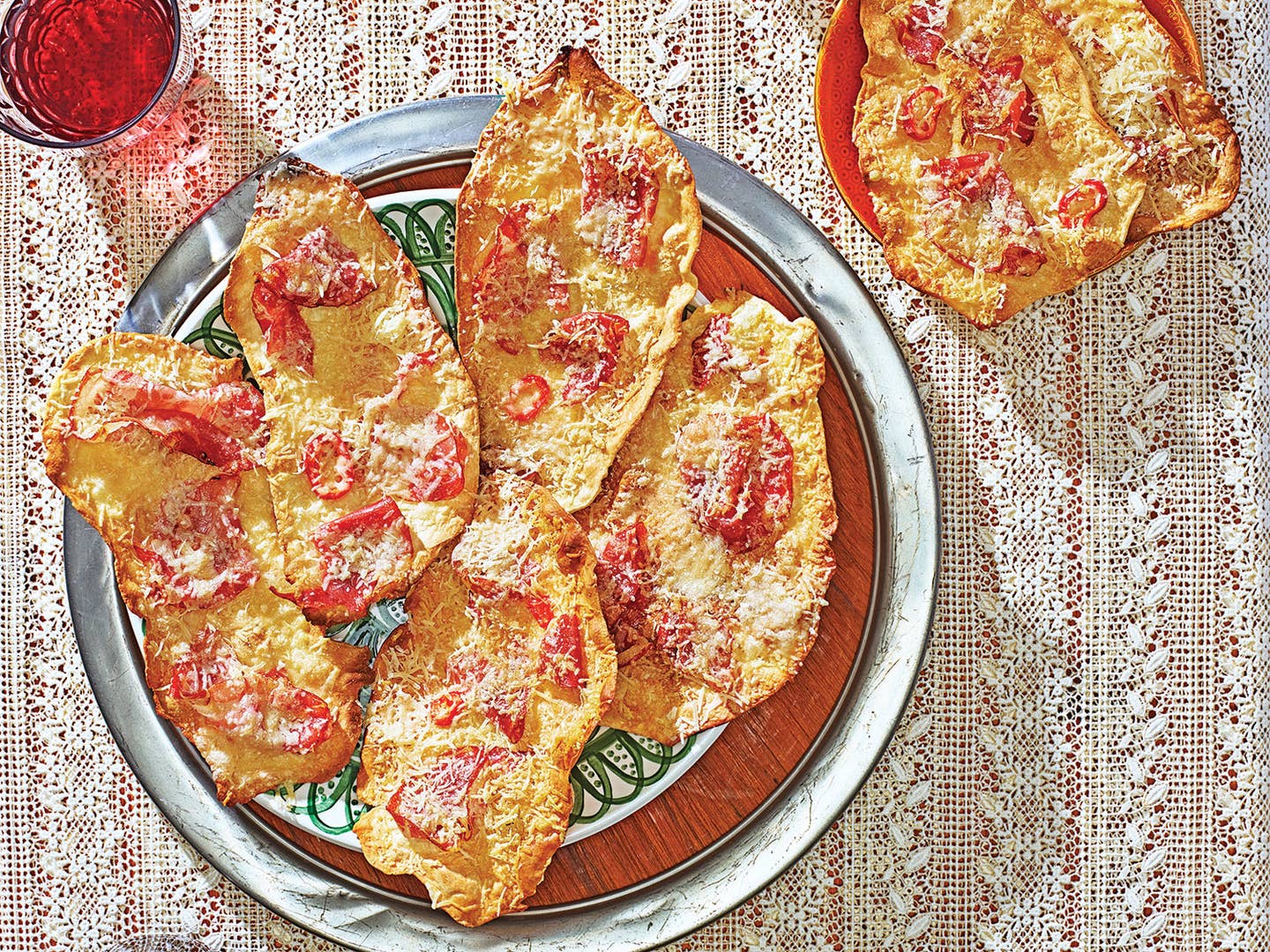 Recipes
These Shatteringly Crisp Sardinian Flatbreads Are Music to Your Ears
Southern Italian carta di musica are the most versatile thing to have on hand for a party, snack, or antipasti spread
Whenever I'm hosting friends or just know I will need sustenance for a busy week, I can rest easy if I have a batch of carta di musica made and stored away. Sometimes called pane carasau (carasare essentially means "to toast"), these semolina flatbreads were said to be a staple of Sardinian shepherds who would travel with sheets of them while tending their herds (carta di musica almost never go bad). Basically rustic, free-form golden crackers, they resemble the parchment onto which music was written­—which is how they got their name.
Though carta di musica originated many centuries ago in Sardinia's Barbagia region, many variations can still be found across the island.
Generally, the simple dough is rolled out into large disks, each often measuring more than a foot across. Traditional bakers place the rounds in a scorching-hot olive- or oak wood-fired oven where, if made and treated properly, the dough puffs up rapidly into two separate layers with hot air between them (think of a large, doughy balloon). The seasoned makers then remove and quickly cut each balloon in half to create two thinner crackers before the layers have a chance to collapse and stick back together. Finally, each half is individually baked to finish crisping.
In this recipe from my cookbook Piatti—a collection of Italian-inspired antipasti recipes—I roll out the dough extra thin and into smaller portions, which helps eliminate the need to slice a large, hot dough in half mid-bake, yet still produces a thin flatbread with all the beautiful browning of the old-fashioned methods.
You can eat these flatbreads on their own, but they're best eaten the Sardinian way: brushed or drizzled with a strong, fruity olive oil and salt, or spread with pecorino and served with salumi or dried sausages. Almost anything that could go on a pizza would be good on top, from thinly sliced roasted peppers or olives to seared mushrooms. (In Barbagia, the broken pieces are sometimes also layered with eggs or hot tomato sauce and mozzarella and served lasagna-style, a dish called pane frattau.)
When stored properly, carta di musica can last for months, so they are perfect for baking ahead and keeping around. If you have a sack of semolina in the pantry, you basically have a party.