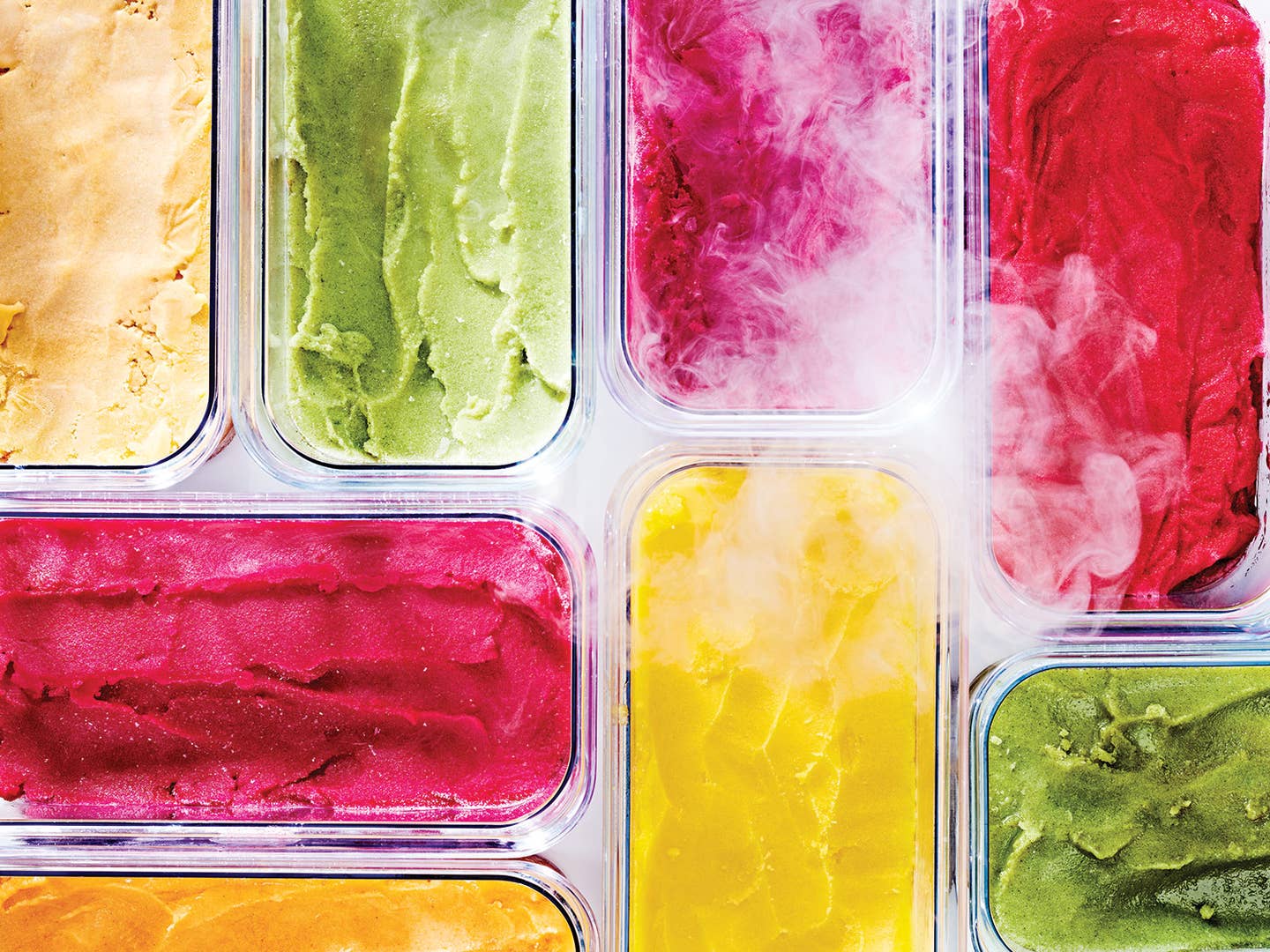 Techniques
Sorbet Lessons from Paris's Coolest Scoop Shop
Thai-Tanh Dang has reinvigorated her family's ice cream shop with seasonal and unusual flavors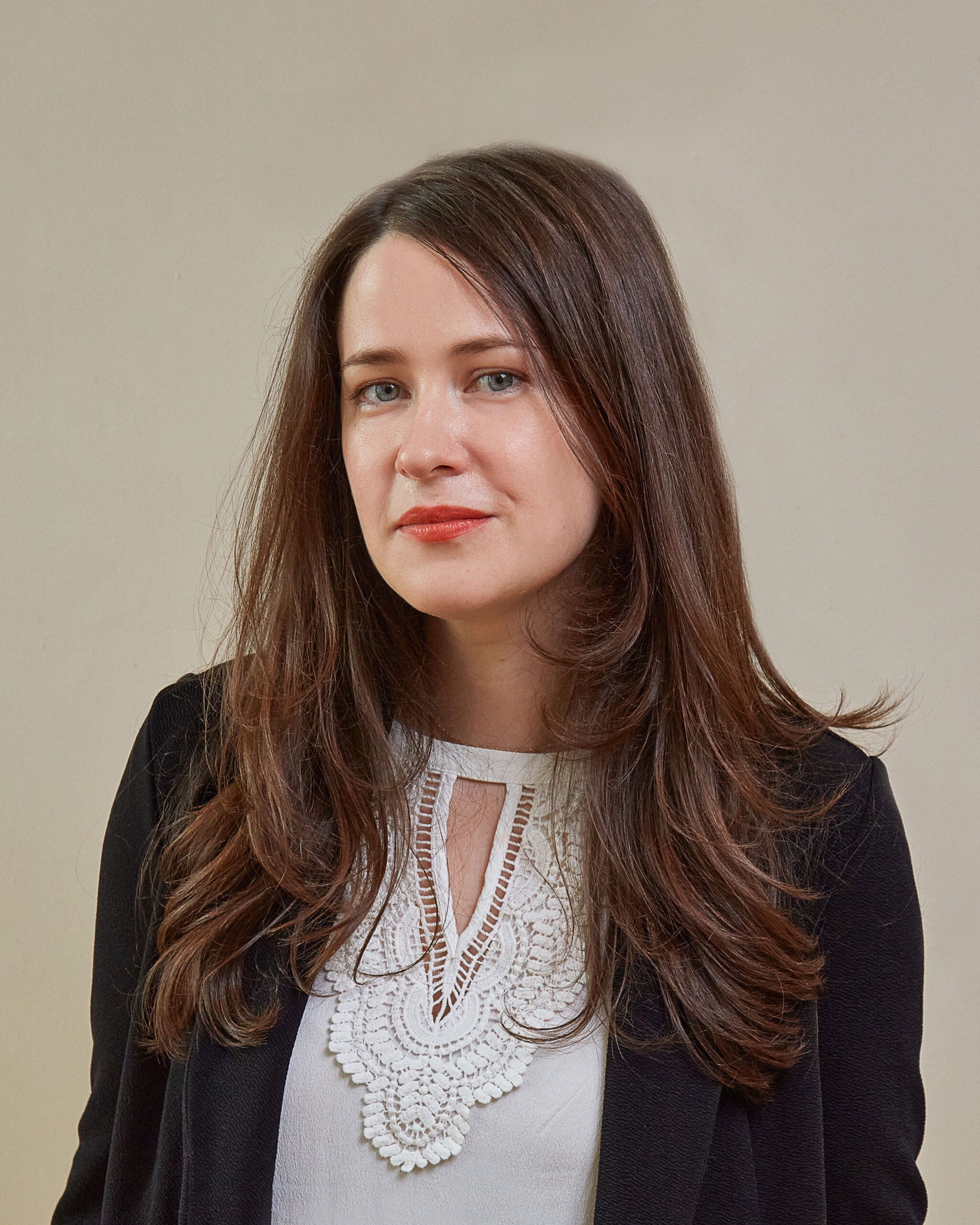 ---
The most exciting glacerie in Paris, La Tropicale, didn't start out selling ice cream. It was opened more than 50 years ago as a grocery store specializing in tropical fruit by Khanh and Cam-Hong Dang, a couple who had recently immigrated from Vietnam. It wasn't long before Khanh noticed tropical flavors were underappreciated in Paris's desserts and changed direction to start selling coconut ice cream and mango sorbet.
Khanh quickly outgrew the tiny storefront and built a commissary operation and a thriving wholesale business. When he was ready to retire, in 2004, the couple's eldest daughter, Thai-Thanh, stepped away from her career as an economist to take over.
Thai-Thanh has introduced new creations using whimsical combinations of produce, herbs, and spices—blood orange with Espelette pepper, say, or verbena with yellow peach. She has a drive to create flavors that reflect her immigrant double culture. "The point," she says, "is that I want to make sorbets that look like me."
Making small batches allows her to work with ingredients when they are at their peak of freshness, many coming directly from farmers. "All through the year, we have different flavors," she says. "They are creamier or have a bit more alcohol in the winter and are very fruity in the summer."
While sorbet has long been pigeonholed as a lighter alternative to more extravagant desserts, Thai-Thanh makes the category shine like never before with a few tricks: She adds a touch of nut milk or cream to sorbets made with watery fruits to add richness, and punctuates the fruits' straightforward sweetness with spices and liquors. But the most important ingredient isn't complicated: "We get the right fruit in the right season," Thai-Thanh says. "That's no secret." Now's the time to test-drive some of her summer recipes yourself.
Here, Thai-Thanh shares the best ways to incorporate the flavor and fragrance of precious seasonal ingredients in sorbet.
Smooth and scoopable sorbet is always the goal, but don't twist yourself into knots over nailing the texture the first time. One trick for softer sorbet is adding a bit more sugar. Professional glaciers use a refractometer to calibrate sugar content, but simply adding sugar, syrup, or honey to taste can get you close to perfection. If the fruit is already very sweet, a tablespoon or two of alcohol will reduce iciness without adding sweetness. Remember: Sorbets are meant to be icier than ice cream, and you can always thaw them back to a liquid, tweak the formula, and rechurn.
In the U.S., there are strict categories for frozen desserts—ice cream must contain at least 10 percent milk fat, and sorbet is made with fruit juice and no dairy. Thai-Thanh doesn't get hung up on titles like this. She explains that a little fat lends sorbets made with watery summer fruits the benefit of longeur en bouche; in other words, delicate and fleeting ingredients remain on the palate longer, allowing their flavors to develop over time.
For sorbet that sings, all it really takes is puréed fruit, sugar, and water. Seasonal, very ripe fruit is best, but frozen fruit, which is harvested and processed at its peak, is far better than using bland fresh stuff.
For a refreshing break from fruit-only sorbets, look to pantry ingredients that pack a flavor or color punch. Infuse your sugar syrup while it's still hot with one or a combination of the following: teas, like Earl Grey or green; fresh or dried flowers, like hibiscus or saffron; whole spices, like coriander or star anise; or sliced fresh ginger. Let the syrup cool and strain out the ingredients before mixing the base.
Harness the Power of Powder
Adding ground spices is one route, but you can transform sorbet with other powdered ingredients as well. Swirl some ground moringa leaves, matcha tea, or ground freeze-dried fruit into the base for a concentrated dose of flavor.