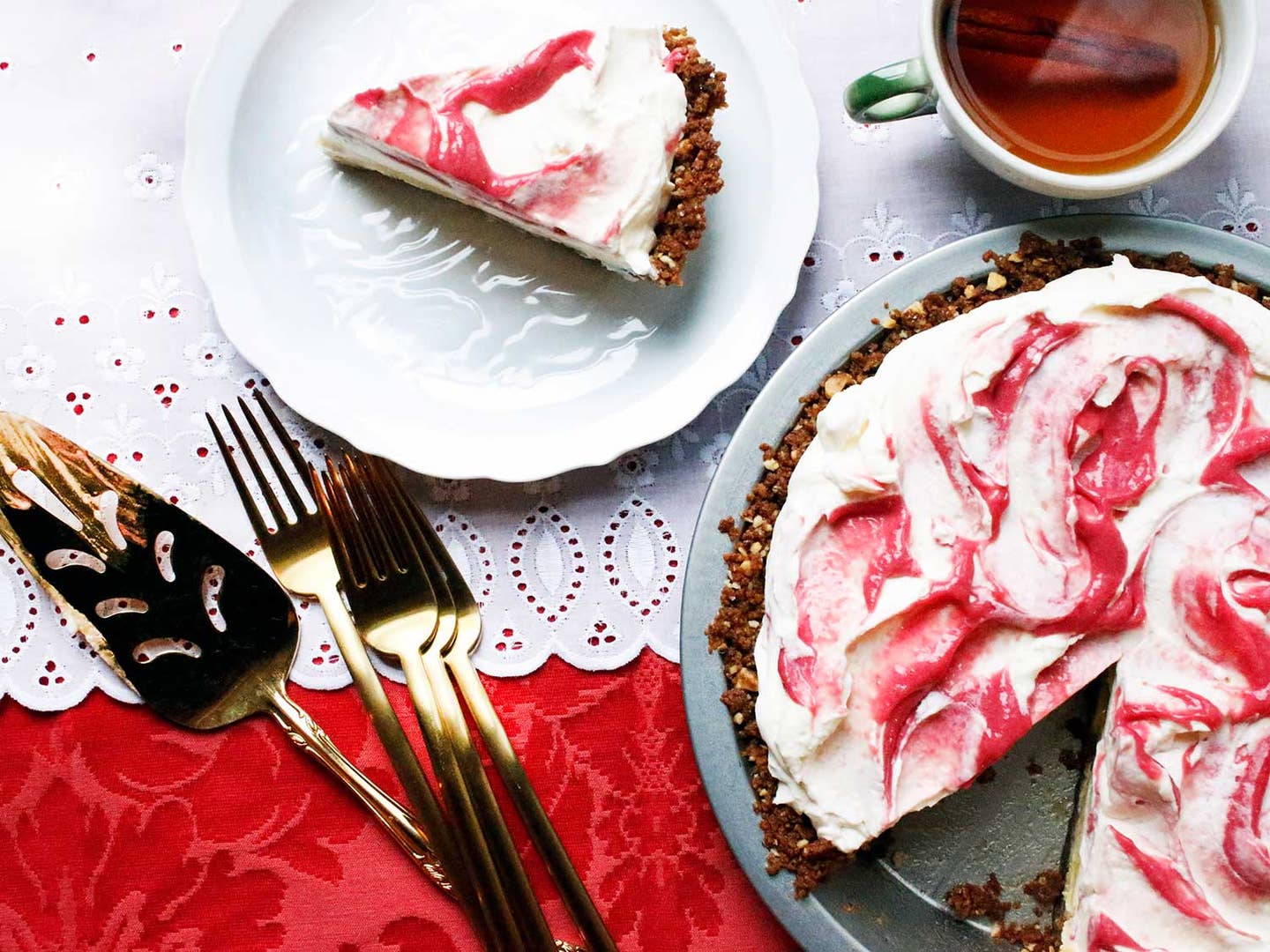 Recipes
This Easy Cranberry-Lime Pie is the Sunshine Your Winter Holiday Table Needs
Lime custard, cranberry curd, and a hazelnut-gingersnap crust are a celebration of flavors in this cheery holiday pie.
Thanksgiving may have left the kitchen, but that doesn't mean pie has gone on vacation. Lounging beneath a cloak of winter white, we have other ideas for pie this year. Snowy meringue and vanilla whipped cream are fine for wallflowers, but a good holiday party shakes things up, which is why cranberry and lime should be included on your dessert guest list.
Wearing the colors of the season, cranberry and lime boast flavors merry and bright.
Against a backdrop of mascarpone cream, swirls of crimson make this a holiday showstopper. While the end result is dramatic, each component can be prepped in advance and oven time is minimal: a Christmas dessert miracle.
Your rolling pin needn't get involved: Start with an easy press-in crust that looks to store-bought gingersnaps and hazelnuts for crunch, and a kick of black pepper and candied ginger for warmth. Cranberry curd can cool its heels in the fridge while you prepare the lime filling and whip up the mascarpone cream. A welcome change from overly sweet holiday desserts, a slice of this sunny pie hints at warm-weather vacations and—an added bonus—both limes and cranberries boast nutritious elements like Vitamin C and antioxidants. That's nothing to sneeze at as we navigate the party circuit this holiday season.