This Reader Has Cooked More Than 4,000 Saveur Recipes! Here Are the Six He Makes Again and Again
Although Robert Nelson rarely revisits a recipe, there are a small handful that this avid home cook and food historian has deemed worthy of repeating.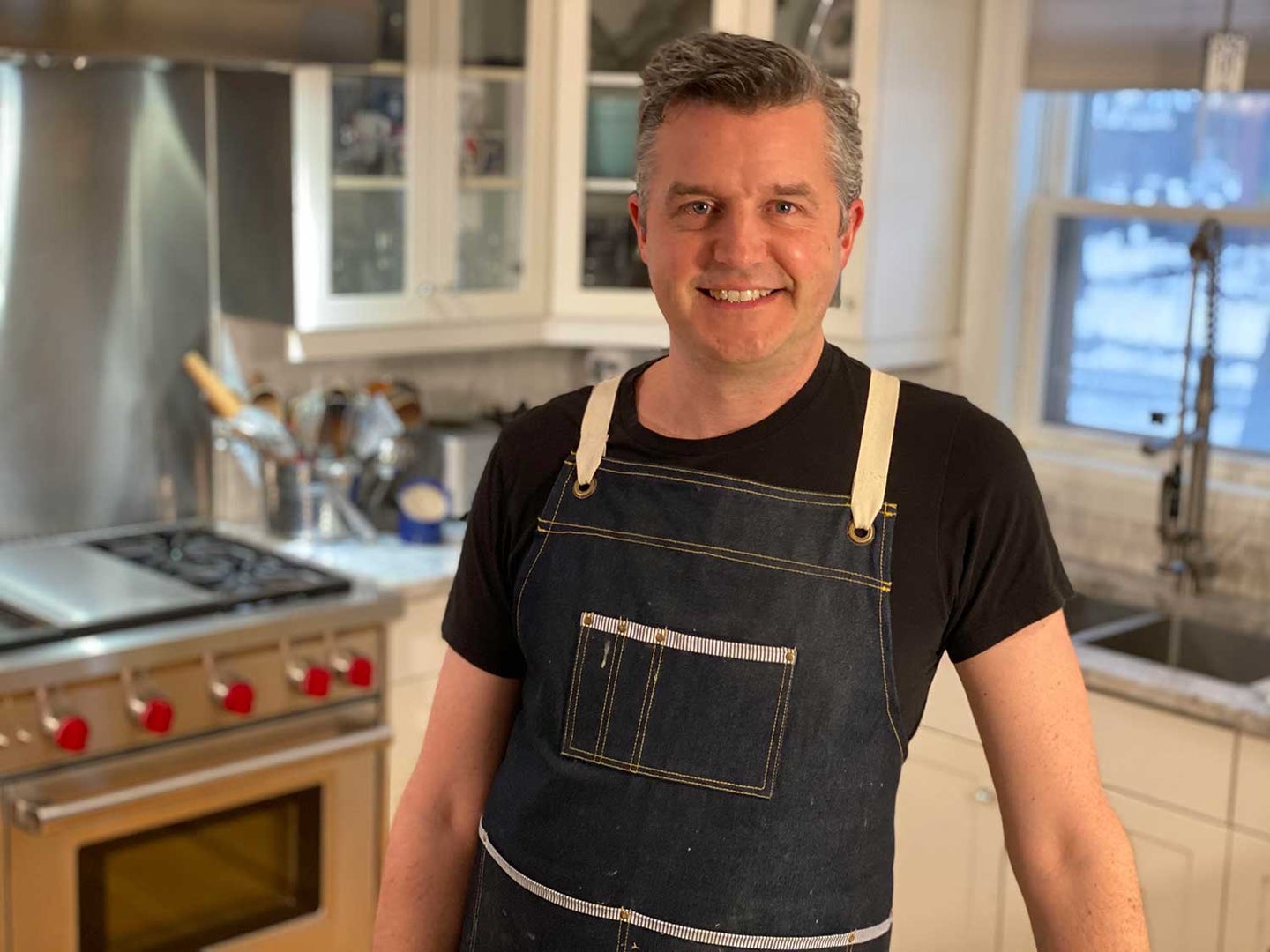 EDITOR'S NOTE: If you peruse the comments about our recipes, you'll likely find the same name over and over again. Robert Nelson always posts practical and to-the-point reactions like "Good, and fun to make," or "These were good.," or "This was incredible." Nelson, a bonafide food historian, has attempted upwards of 4,000 of Saveur's recipes and become a guest at Saveur's proverbial table. In 2012, he was invited by the magazine's staff to come cook in our Test Kitchen, and in 2014, he reflected on our unusual relationship for Saveur's 20th Anniversary issue. Now, with the 25th Anniversary Issue on newsstands, we decided to check back in with our number-one fan. Specifically, we had one question: Despite Nelson's obvious preference for the new and untried, have any dishes earned repeat-performance status in his repertoire? Here's what he had to say.
When Jim Oseland, then the editor-in-chief of Saveur, reached out in 2012 to bring me to the Saveur Test Kitchen, I'd cooked about 600 of the magazine's recipes—as well as many from other sources—over the previous five years. After cooking in the Test Kitchen, and meeting Oseland, well, that was it for "other" recipes. By 2014, I'd cooked over a thousand Saveur recipes. They're so well-tested that they come out beautifully almost every time—why go elsewhere? Coupled with that is the fact that I've since become a "food historian" (I'm now an associate professor in the history department at the University of Windsor, Canada), and my curiosity for dishes from around the world is limitless. I honestly try at least one new recipe (or more) nearly every night (an academic's schedule allows for this…). Thus, over the last five years, I have cooked an insane amount of Saveur recipes. My Excel spreadsheet indicates that as of today, I have cooked 4,010 recipes (made this Indian-style lamb pot roast for dinner last night; it was delicious). That's right, 4,010. Saveur.com lists about 8,500 recipes, and I know of a couple hundred from early issues that have yet to be published online, so by my math, I've cooked just short of half of every Saveur recipe from the last 25 years.
Now, of those more than 4,000 recipes cooked, there are very, very few I ever repeat, so the ones that do get made multiple times are absolute winners and are loved by my family of five (including young children and adults). Here are my repeats, and why they've earned a spot on this very selective list:
The whole meal is done within an hour, and can be doubled or even tripled. A reasonably stocked Asian pantry provides all you need. I take out the whole arbol chilis right before serving to avoid any accidental bites. Rice cooker provides the starch. Never anything left.
Get the recipe for Kung Pao Chicken »
Solid Three Days of Food: Kill City Chili, Tripled.
When guests taste it, they want to know the secret. It's not only the curry, but the volume of curry and chili powder. Delicious.
Get the recipe for Kill City Chili, tripled »
A bit more work, but it stretches over two days for a family—just make more rice and fried eggs the next day. Easy way to get veggies into the kids as well. The chili paste is killer good, and yes, I use Sprite.
Sooooooo simple, yet soooo good. I have a Wolf with a griddle, so making these burgers with all the onions is a lot of fun, feels like being a short order cook. I serve them with Roasted Potatoes , mixing ketchup and mayo together for the potatoes.
Get the recipe for Sid's Onion Burger »
We spend a lot of time in Berlin, and whenever we're there, my repeat, go-to meal is Currywurst sauce over bratwurst with Butter braised kohlrabi (2010). Easy, so tasty, and again some good vegetables!
Get the recipe for Currywurst Sauce with Butter Braised Kohlrabi »
Finally, this cake is our family's idea of the perfect sweet-and-sour balance. It's the only dessert I ever repeat.
Get the recipe for Lemon Drizzle Cake »
Nelson has recently started an Instagram account to document his cooking journey. You can follow him at @chef_robnelson.
Get seasonal recipes, methods and techniques sent right to your inbox—sign up here to receive Saveur newsletters. And don't forget to follow us on Instagram at @SaveurMag.