Recipes
Classic Blueberry Muffins
Fresh blueberries, lemon zest, and plenty of butter are the key to these easy, better-than-store-bought muffins.
Serves

makes 12 muffins

Cook

30 minutes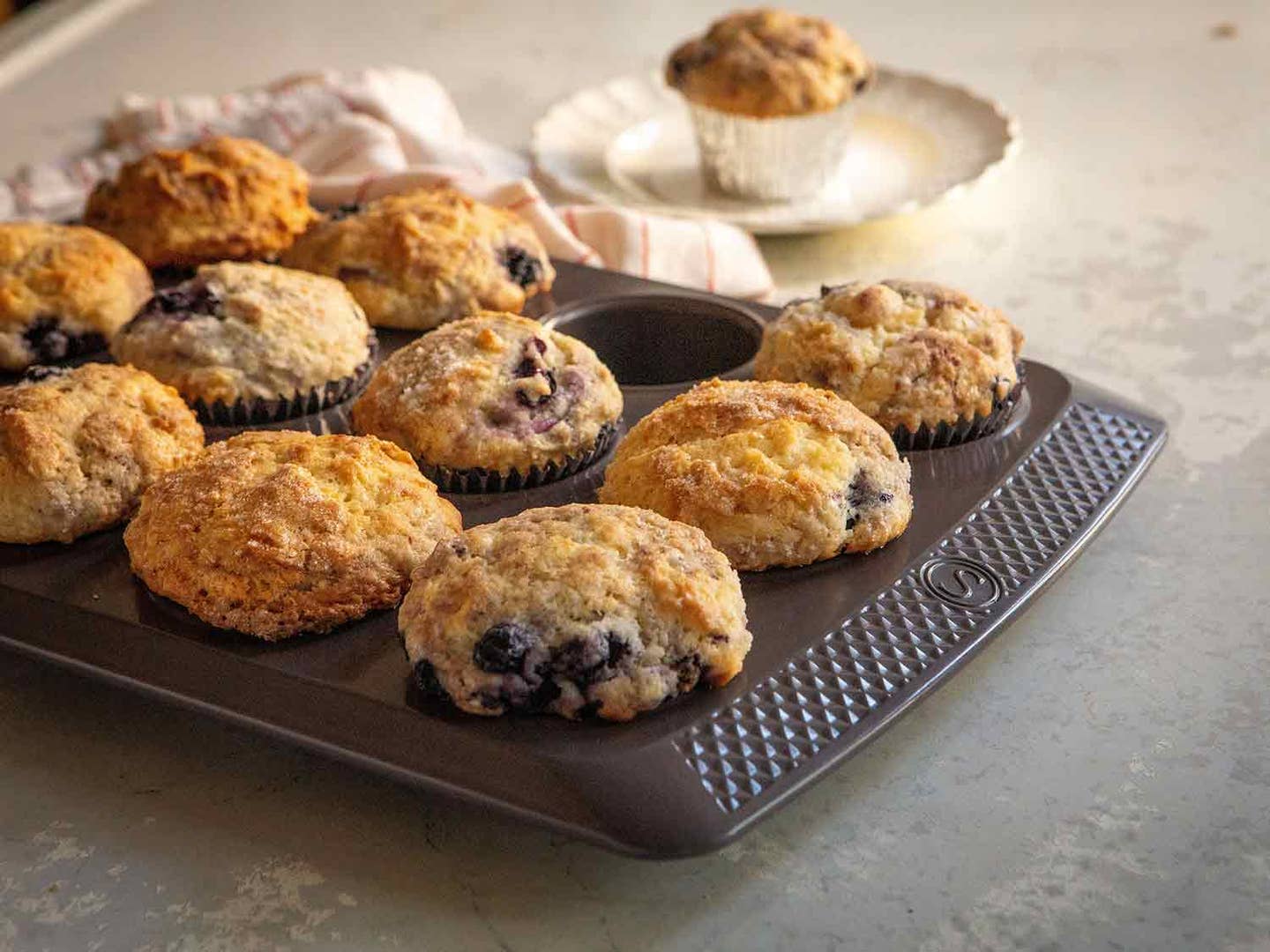 Sweet, fresh blueberries are complemented by a generous hit of fresh lemon zest in this quintessential muffin recipe. Overmixing the batter will result in a tough muffin, so stir only until most of the flour is moistened.
Ingredients
3 cups all-purpose flour
1 Tbsp. baking powder
1⁄2 tsp. kosher salt
1 cup fresh blueberries
1 cup plus 1 Tbsp. sugar, divided
3⁄4 cups whole milk
12 tbsp. unsalted butter, melted
3 large eggs
1 tbsp. finely grated lemon zest
Instructions
Step 1
Preheat the oven to 375°F. Line a 12-cup muffin tin with paper liners and set aside.
Step 2
In a large bowl, whisk together the flour, baking powder, and salt. Gently toss in the blueberries. In a medium bowl, whisk together 1 cup sugar, the milk, butter, eggs, and lemon zest to combine, then pour the liquids into the flour mixture, and stir until just combined.
Step 3
Divide the batter evenly among muffin cups and sprinkle with the remaining sugar. Bake until golden brown, 18-24 minutes.