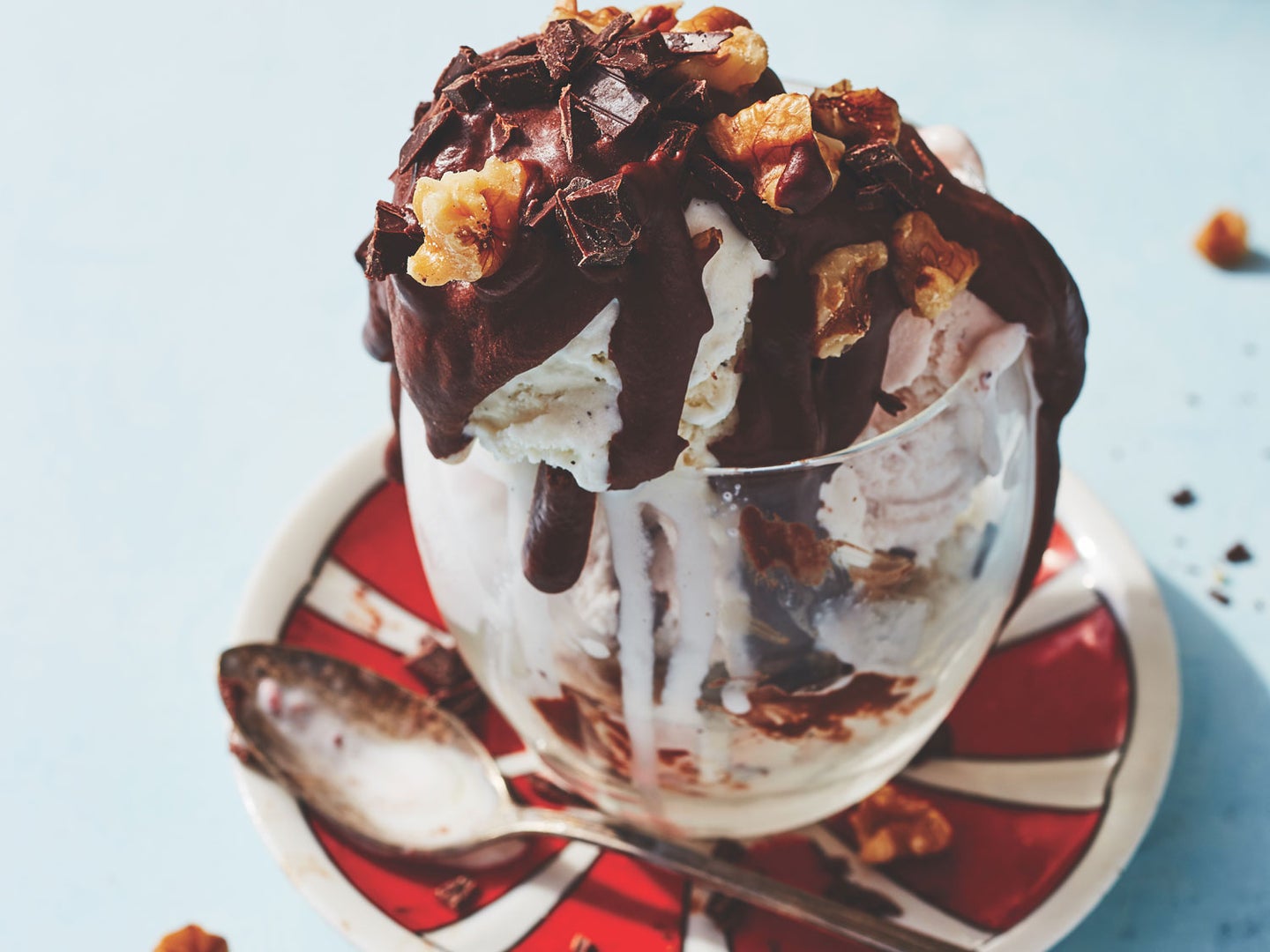 Hot fudge is the easiest thing in the world to make, and it is leaps and bounds better than the packaged stuff. Be sure it's warm and fully smooth before drizzling atop ice cream.
Featured in: The Best Chocolate In Africa
Equipment
Perfect Hot Fudge
Be the soda jerk you know you can be: stay home and serve the best ice cream sundaes of your life with this quick and easy hot fudge sauce.
Time: 20 minutes
Ingredients
2 cups heavy cream
¼ cup light corn syrup
2 Tbsp. plus 2 tsp. light brown sugar
8 oz. bittersweet chocolate (not chips), finely chopped
½ tsp. kosher salt
Instructions
In a medium pot over medium heat, add the heavy cream, corn syrup, and brown sugar. Bring just barely to a boil, whisking occasionally to dissolve the syrup and sugar. Add the chocolate and salt, and whisk constantly until the chocolate is completely melted and the mixture returns to a low boil, looks glossy, and thickens slightly, about 3 minutes. Turn off the heat, and let the mixture cool slightly.
Use immediately, or transfer to an airtight jar, cover, and refrigerate for up to 2 weeks before using. To remelt refrigerated hot fudge, heat it gently in a small pot over low heat, or uncover and warm the jar in the microwave, stirring every 15 seconds or so, until smooth and pourable.