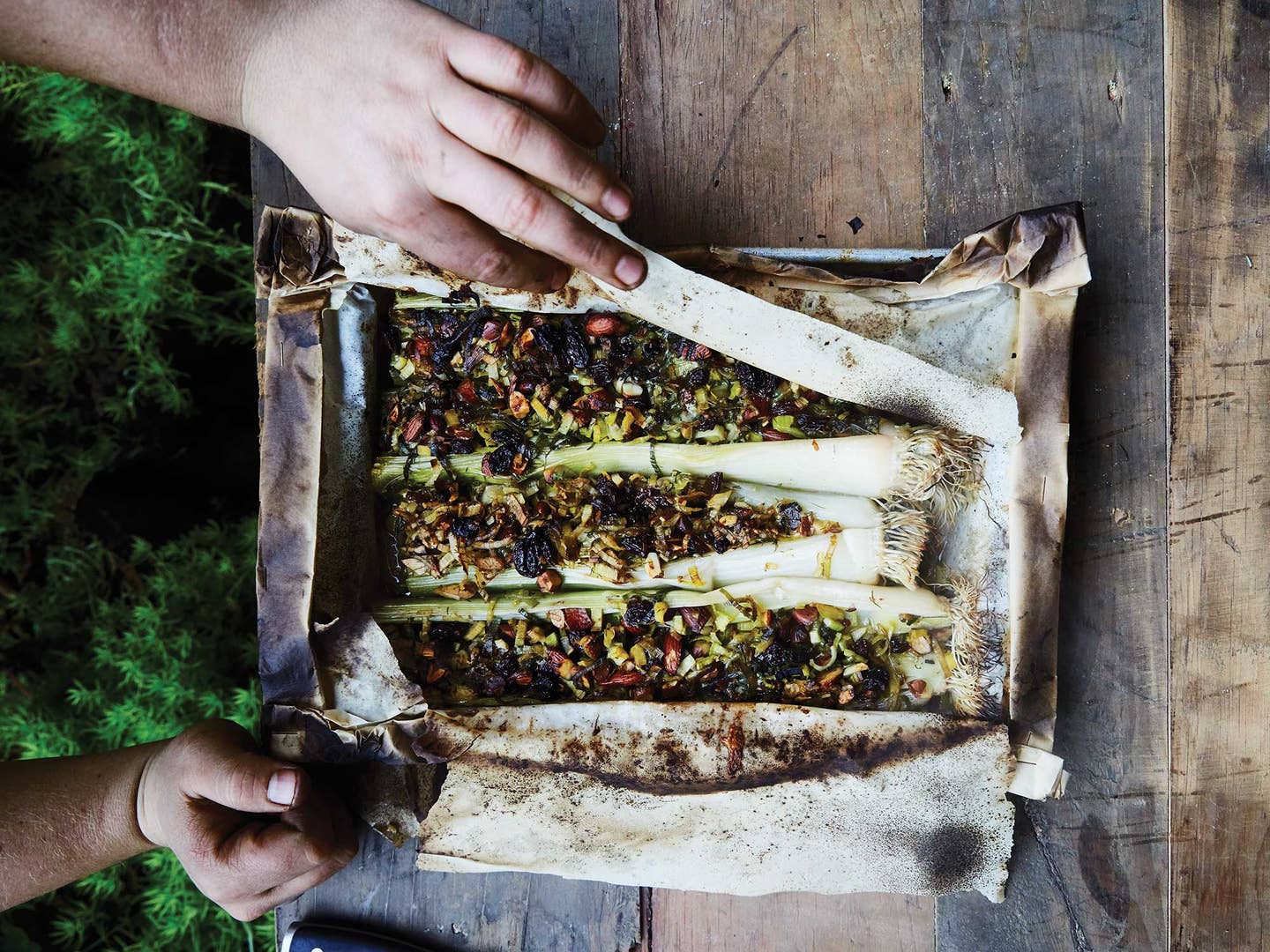 Recipes
We Love This Full-Flavored Vegetable Stuffing
Blue cheese, almonds, raisins, and anchovies are just the thing for stuffing leeks and everything else
We love a stuffing that can be used in multiple dishes, and personally there's nothing we've found that doesn't go with this mix of blue cheese, raisins, almonds, and anchovies. Mix it into leeks sliced in two and bake for some seriously bold flavors neatly wrapped in parchment paper.
If you can cook this in an actual woodburning oven, like Frédéric Morin and David McMillan of Joe Beef do, all the better. But no matter what type of oven you use, cook these leeks in two stages. The first 30 minutes of roasting at a moderate distance from the heat will ensure the leeks become tender, and then the degree of char afterward is up to you. Morin and McMillan recommend at least two to three minutes of broiling to give the dish some edge.
Once it's delicately charred, it's straight up gorgeous. Take it right from the oven to the table, simply cutting the leeks in half to make 8 servings. Use it as an appetizer or pair it with any main course, and make the most of it on a chilly winter night.