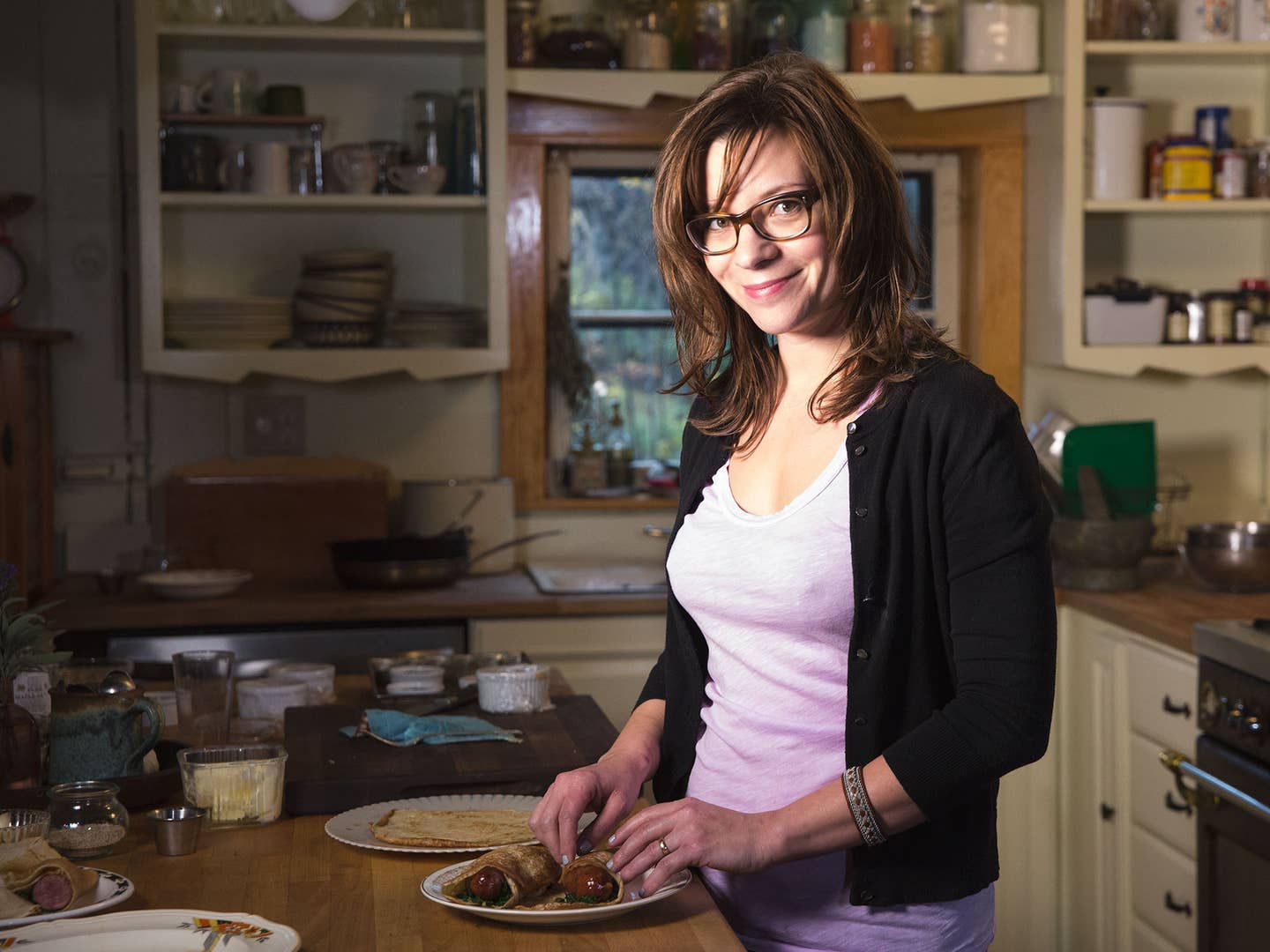 Recipes
Amy Thielen's Supper Pancakes Are the Best Way to Eat Breakfast for Dinner
More like crepes than American pancakes, but with a nice jolt of bacon fat
Breakfast for dinner is all well and good. It's also done. You don't need anyone to give you permission to eat waffles whenever you want. But you might appreciate some inspiration on ways to make the most of those breakfast staples for meals that have nothing to do with eggs and hashbrowns. Enter SAVEUR contributor and cookbook author Amy Thielen and her supper pancakes.
"They're a cross between a crepe and a Hungarian palacinke," she says: flat and tender like the former, but with a little lift thanks to yeast like the latter. For a Midwestern spin, she adds something more potent: bacon fat, which adds a nice complement to the smoky garlic sausages and blanched kale she puts in to bulk these pancakes up.
The pancakes are perfect with sausage—just roll one right up inside, burrito-style—but Thielen uses them for just about everything. Ham and melted cheese for one. Or dessert, because sometimes breakfast food for dinner can mean dessert for dinner, too.