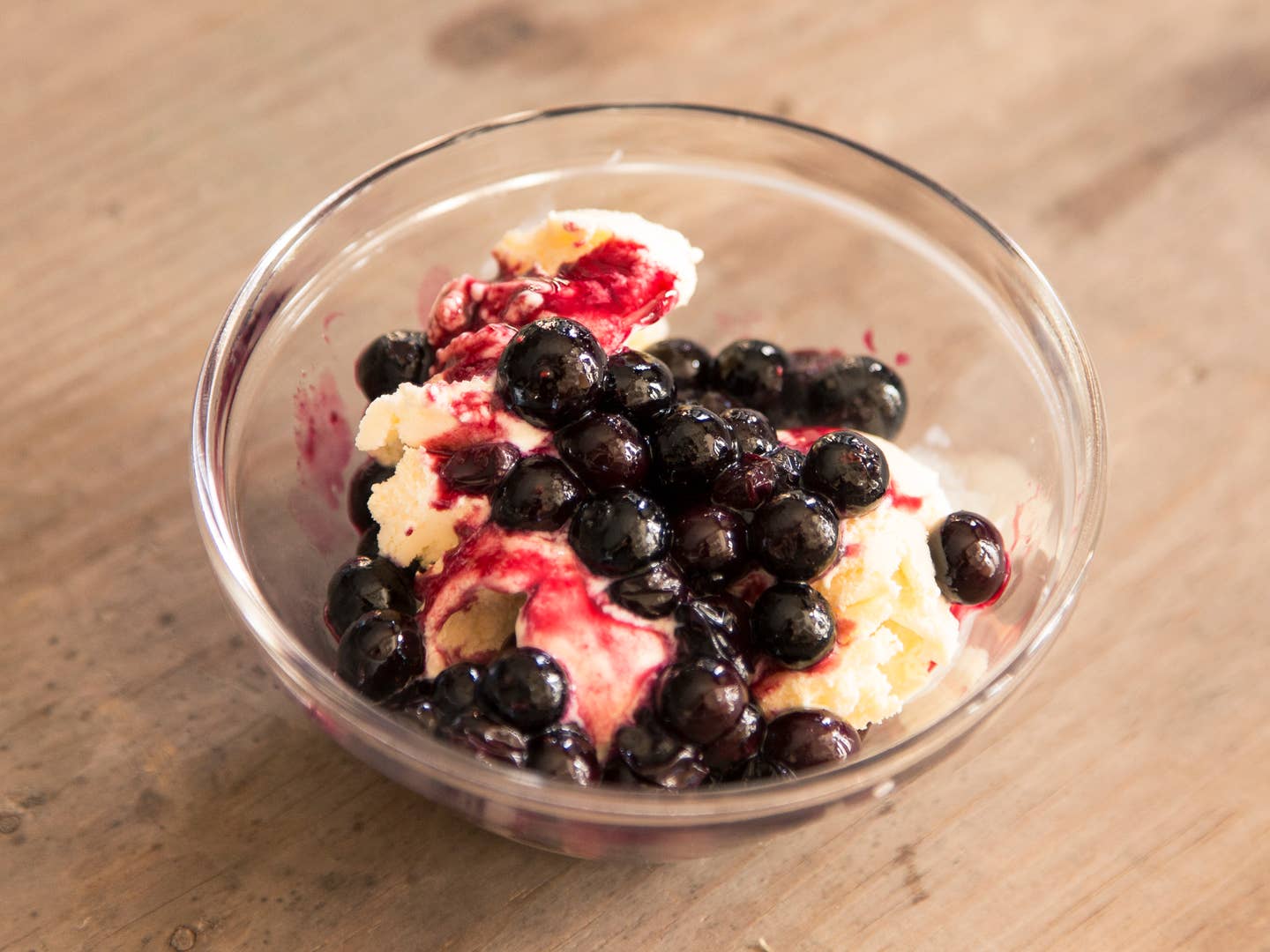 Recipes
Video: A Simple Blueberry Sauce for Summer
The easiest fruit sauce you'll ever make
Often, the best thing you can do with ripe summer berries is to do very little to them. Pastry chef Emily Luchetti came by the SAVEUR test kitchen recently to share a simple way to make a warm blueberry sauce for topping desserts and sweet breakfast dishes. Because only half of the fruit is cooked, it's a great method to use for delicate fruits like blueberries, raspberries, and blackberries, as it helps to preserve their fresh, bright flavor.
Luchetti first combines half of the berries with sugar, lemon juice, and a pinch of salt over medium heat. She starts with ½ a cup of sugar, but recommends adjusting based on the sweetness of your berries. She cooks them, stirring often, until the berries begin to break down and release their juices. Then, the other half of the blueberries go into the pot; she continues to cook the sauce just until this second addition is warmed through, stopping before they begin to break down. Then she tastes and adjusts with more sugar, salt, or lemon juice as necessary.
The finished sauce will thicken as it cools, but you can use it warm or cold as a topping for ice cream, angel food cake, pancakes, or French toast. It freezes beautifully, so save any extra and keep it on-hand for a little taste of summer year-round.