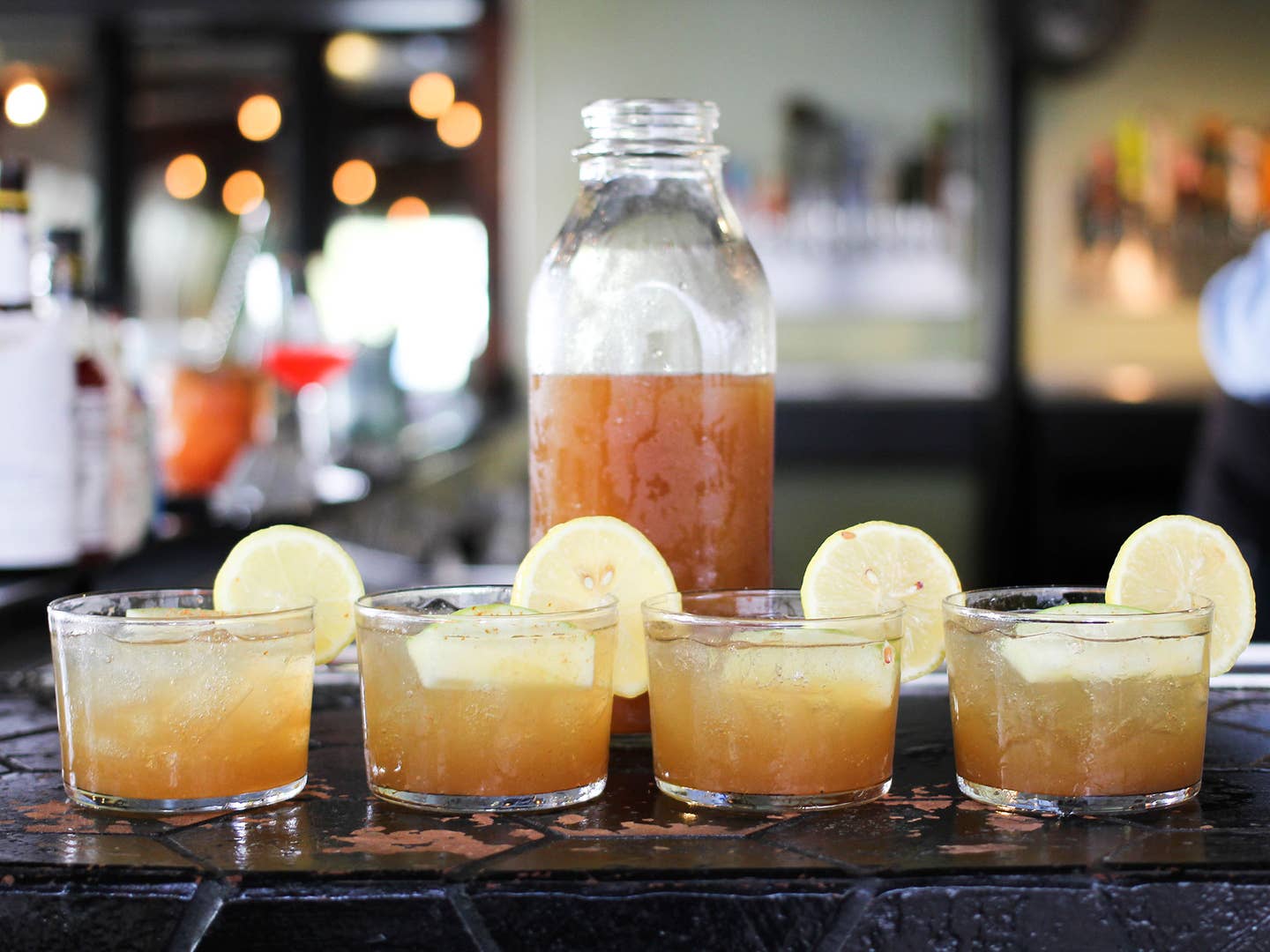 Recipes
Cook Everything in Cider This Weekend
The cider house rules for braising, baking, and plenty of punch-making
I've been drinking a lot of cider. Correction: I've been tasting a lot of cider. In anticipation of a giant cider round-up here at Saveur, I've been working my way through four cases of the stuff, most in wine-size bottles (stay tuned for the full cider package next week). And there have been some really good bottles (Eve's and Sundstöm make excellent cider in the Hudson Valley), but also some not so good bottles (the makers of which shall remain nameless). But even after enlisting Saveur's most devout of boozehounds, it's been difficult to finish all of it.
It kills me to waste food or wine. Or cider for that matter. So I've been taking unfinished bottles home to braise everything. Last week, I slow-roasted a pork shoulder with caramelized onions in cider. I cider-braised thick wedges of red and green cabbage with bits of crunchy bacon. I even made spiced applesauce with cider and ginger. And there may have been a cider cocktail or two snuck in between all that stirring and braising.
With the couple dozen bottles I've got left, I'm going to try this braised pork and clams dish. (Wherever a recipe calls for wine, you can just sub in the same amount of dry hard cider.) Also this sweet and sour cabbage dish. (Wherever a recipe calls for braising in vinegar, you can also substitute dry cider for a milder, sweeter flavor.) And this rich, dense apple butter from Bouchon. And if that doesn't deplete the store, I guess I'll just have to drink it.