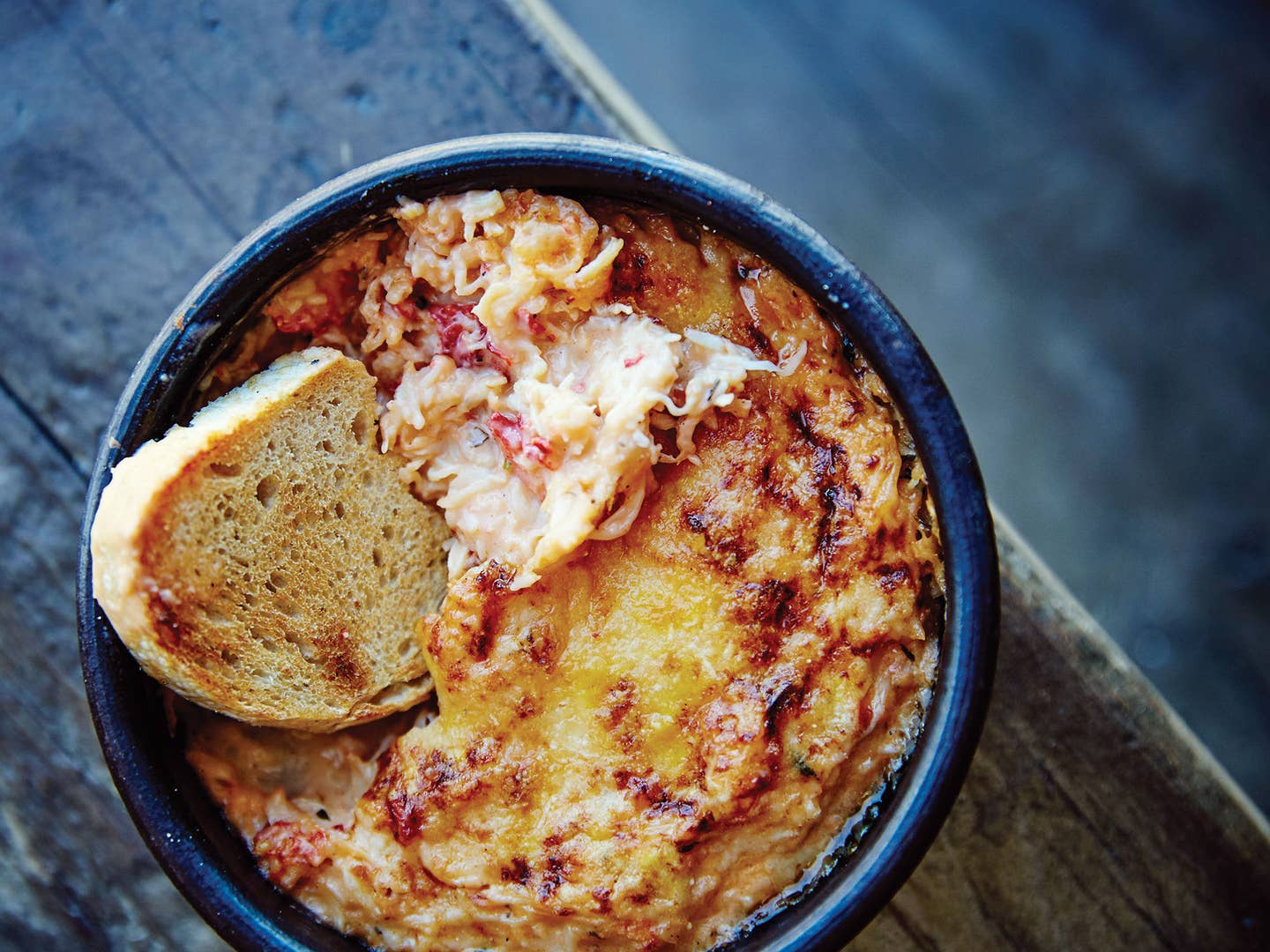 Recipes
What to Cook This Weekend: Eating (and Eating) on the Road
Following the stomach to nachos and goopy crab dip
I haven't been home for a weekend since July. Such is the life of a curious eater.
One weekend in mid-August was spent wandering around Austria's Bregenzerwald region hiking to see Tyrolean cows that produce pristine milk for Alpine cheese. A little farther west in Innsbruck, I met the distiller of Rochelt, a schnaps maker who crafts spirits from perfectly ripe fruit he sources from the best orchards and farms in Europe (stay tuned for the full story in our December/January issue).
Another weekend, I explored Minneapolis, a beautiful, vibrant city with, hands down, the best and biggest farmers market I've ever seen. A native Midwesterner, I grew up in a part of Ohio where farmers markets were scarce, much of the land given over to growing soybeans and corn for ethanol. To see a cousin state using America's rich soil for diverse agriculture gave me a surge of pride, and a hint of homesickness for a region I haven't called lived in in a decade.
In September, at another market in Bogotà, Colombia, I was led around by a small band of chefs who are supporting farms that are returning to growing food (instead of coca) after the signing of the FARC peace agreement this month. There, they introduced me to so many strange and wonderful fruits I'd never seen: tomate de arbol, feijoa, curuba, and probably a dozen others. After eating for a living for a few years, to encounter an entirely new flavor is a very welcome surprise. The surprises and new flavors only continued with a meal at El Ciervo y El Oso cooked by Marcela Arango. It was so filled with beauty and passion (and fried Amazonian ants), I left feeling a little weepy and vowing to return soon.
Having eaten blue crabs in Maryland, fried chicken in Minnesota, weisswurst in Austria, and lechona in Colombia, I'm ready for a weekend of cooking at home. There will be nachos, chicken with chanterelles, this beautiful, goopy crab dip, and a few bottles of wine. There will also be much catching up on sleeping, playing of backgammon, and reading the pile of newspapers that has accumulated in my absence. But there will also be planning for the next round of travel—Charleston, India, and maybe Japan, who knows? I'm just following my stomach.