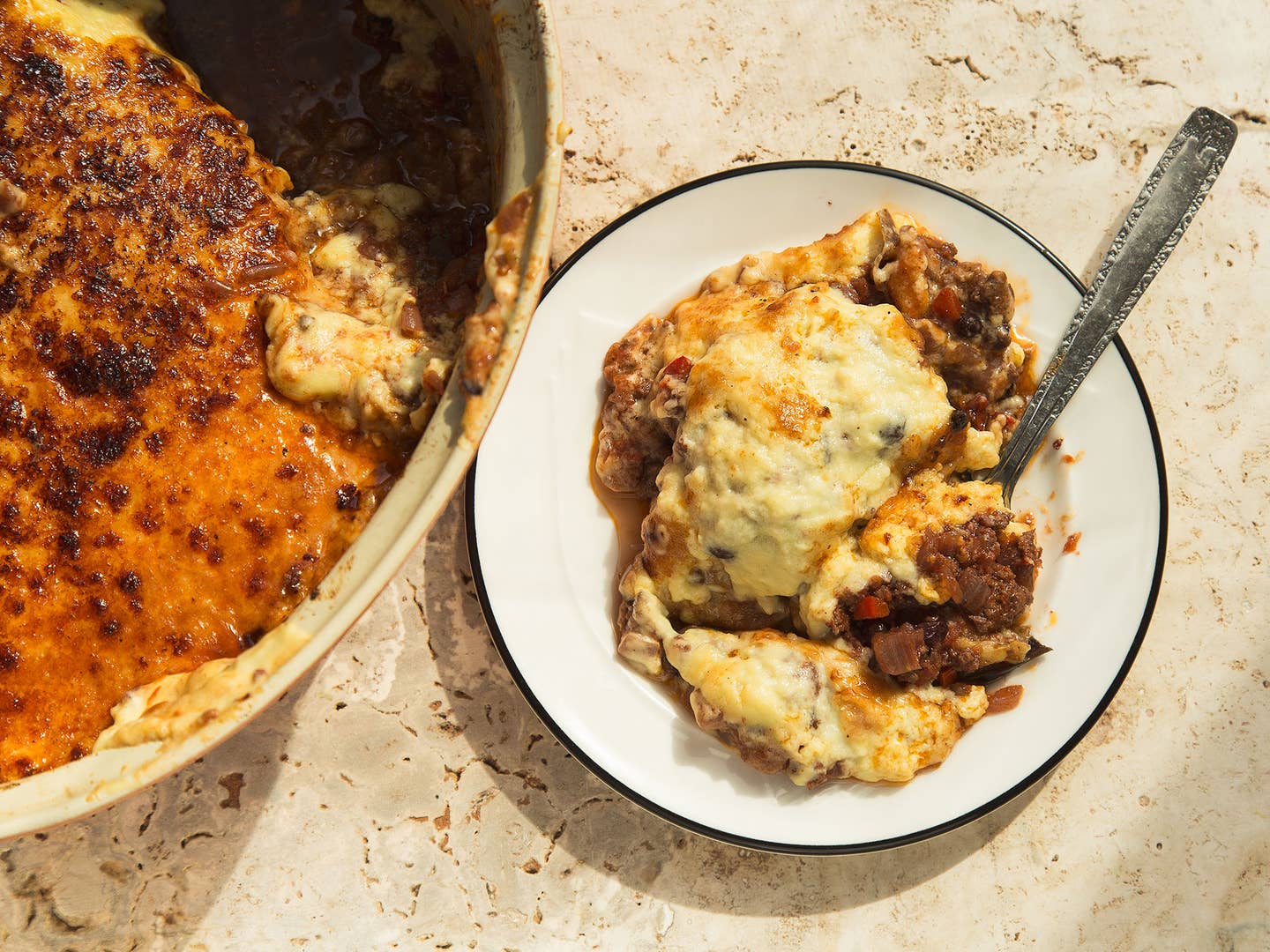 Recipes
What to Cook This Weekend: Break Out the Feta
On making plans for next time in Greece (again)
You know that feeling you get when you leave a place you've grown to love, even if it has only been a few days? That nostalgic, vaguely nauseated sensation that sticks with you as you watch the airport shrink away from the plane window? It eases away as the reality of cramped seats and soggy plane pasta sinks in, but immediately hits you again as you unpack clothes and memories over the next few weeks? I've felt that about a lot of places, but never Greece. Because every time I leave, I'm already thinking about the next time.
My next-time plans include islands with postcard-blue water and the cliffy scenery that everyone (seriously, everyone) drools over. I still haven't been to Meteora, and there are one or two islands still on my list. But every trip to Greece involves the two cities I love the most: Athens, of course, and Thessaloniki.
Next time in Thessaloniki, I'll test what I've retained from my one and only stick shift lesson and drive through all the prongs of Chalkidiki, the three-fingered peninsula with island-level beauty. And while other Greek cities may have the ruins you see in books and magazines, Thessaloniki's history is much more complicated, and its city is littered with relics of its past. I rarely spend as much time as I'd like completely immersed in its history, but next time I'll devote a full day to tracing its oldest buildings and walls to their origins.
And next time in Athens, I'm going to dig into the graffiti. I'll get lost in some of the city's less touristy neighborhoods and follow some street artist friends to their favorite spots, watching as they continue to layer the city's walls and buildings with art that blows me away every time.
And then, of course, there's the food, because as much as I pretend otherwise, there's only so much stomach space per trip for block after block of feta. Speaking of that wonderful cheese, I'm definitely going back to Mia Feta in Thessaloniki to sample one of every type of feta they sell (and that's a lot). And if I can get my friends together to whip up a homemade moussaka or even a horiatiki with a few fresh tomatoes, well, that's even better.
See you next time, Greece.