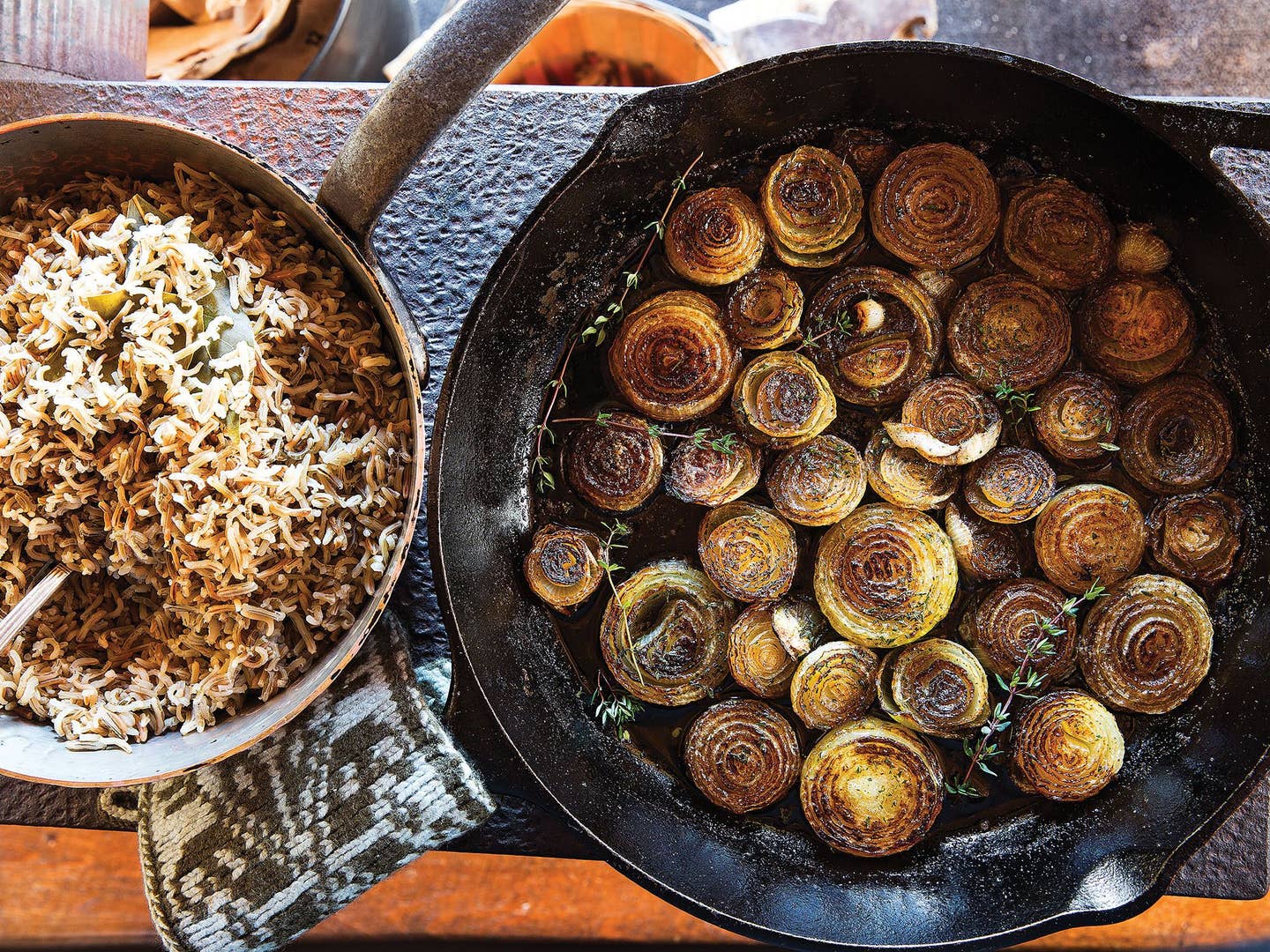 Techniques
How to Make the Most of Wild Rice
Butter up some roasted onions for a side dish to serve with everything
When's the last time you ate wild rice? We'll wait.
As we've embraced more and more nutritious whole grains, from farro to quinoa to teff, wild rice seems to have been left behind. Brown rice is old and dependable, but the wild stuff is simply outré—too out there to cook with regularly, not mysterious enough to be trendy. So let's correct that by adding a lot of onions and butter.
That's what Amy Thielen does when her family goes out hunting at the end of fall, and she needs a side dish versatile enough to play nicely with venison, duck, and braised sauerkraut (from homemade kraut, natch). Wild rice's rich but friendly flavor goes with all the dark, moody, and sweet tastes of cold-weather cooking that we love without overpowering the main elements.
As you cook your onions, resist the temptation to jostle them too much. Let them sit and brown and even burn in spots. You want a range of lightly caramelized all the way to deeply blistered to bring a complex roasted sweetness to the rice. Once they're ready, all you need to do is gild the lily with a little more butter and set the dish out to be devoured. Welcome back, wild rice, we hardly knew you were gone.