The Kale Pesto You Can Make in 15 Minutes
Swap out basil and pine nuts for this nutty, bittersweet green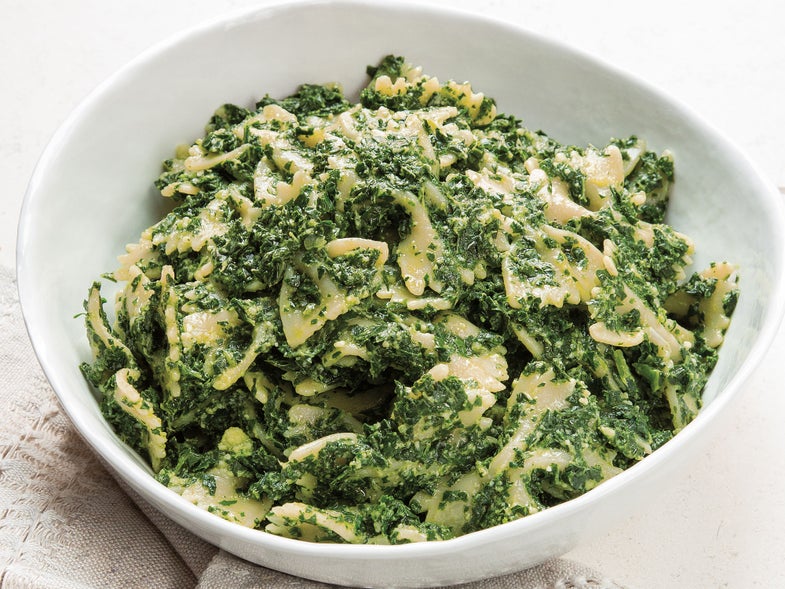 In this spin on the traditional Genoese pesto, which is made with basil and pine nuts, cavolo nero (also known as Tuscan or Lacinato kale) replaces both ingredients. The kale, which has a sweet and nutty quality, is quickly blanched in boiling water to amp up the flavors and soften the crisp leaves. The water you boil for the kale can double as your pasta-cooking water to keep things moving. Pulsed in a food processor with garlic and olive oil, the pesto is best tossed with small pasta, like farfalle, and Parmigiano Reggiano.
Brightly flavored, this dish is a great comfort food and is easily whipped up on a weeknight when you'd rather spend your time binge-watching Jessica Jones. For other inspired ideas for quick and comforting favorites, the Tomato Sauce with Onion and Butter requires minimal effort and maximum payoff.
This recipe, and other Italian favorites, appear in the SAVEUR: Italian Comfort Food collection.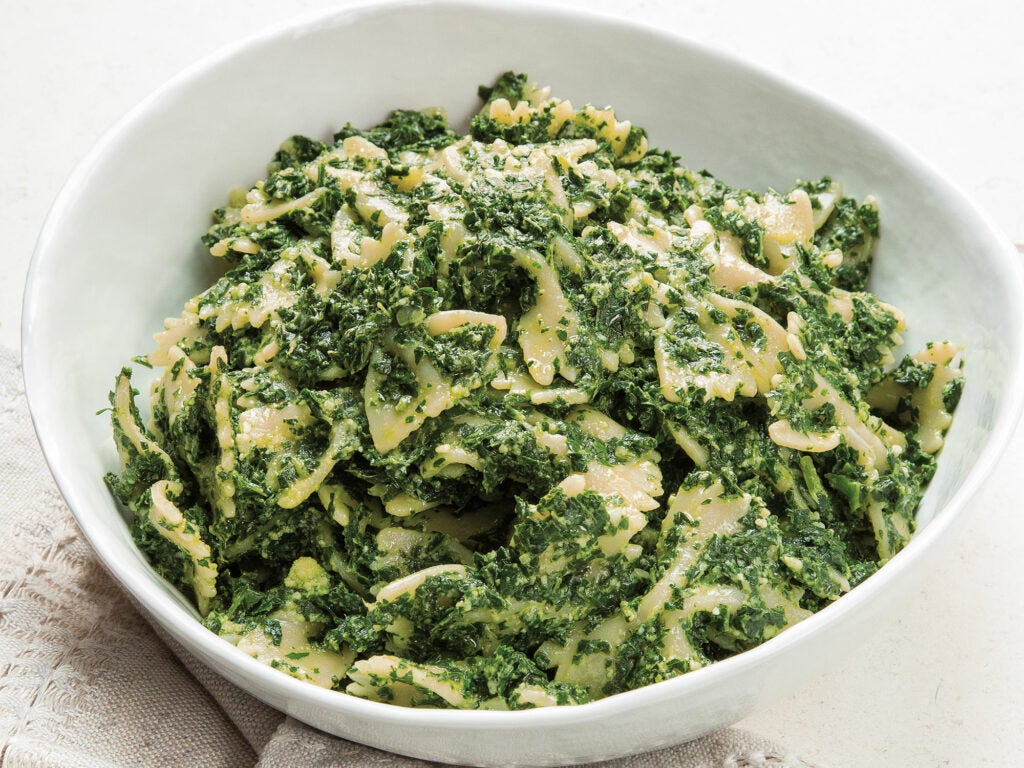 Farfalle with Cavolo Nero Pesto
Farfalle with Cavolo Nero Pesto