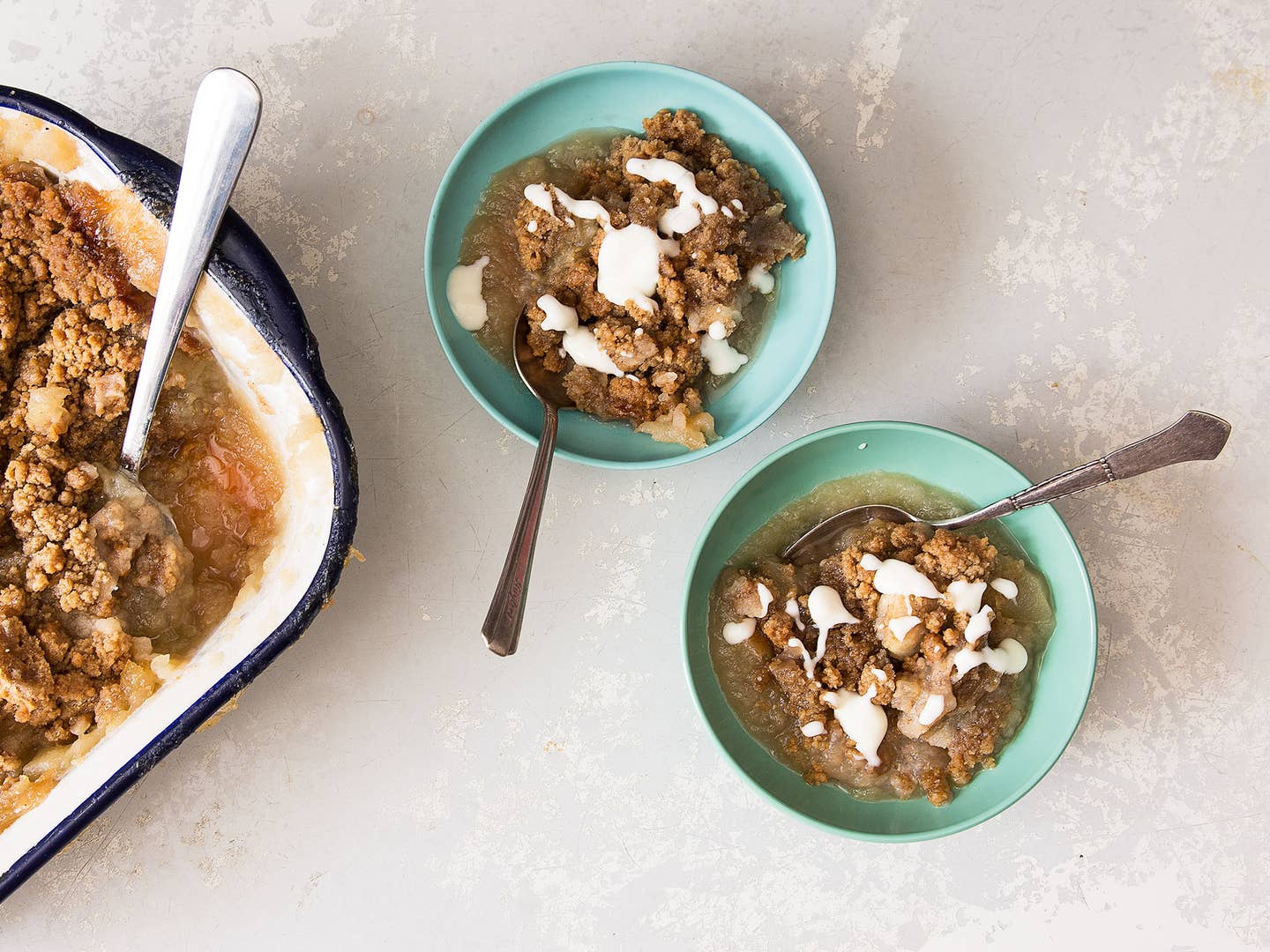 Techniques
The Easy Way to Improve Apple Crisp: Add a Drizzle of Custard
Even better than a spoonful of whipped cream
Whether you dive straight for apple crisp whenever you see it, or just take a small spoonful with a shrug, chances are you're adding something creamy on top to make it better. Ice cream's a classic, whipped cream's easy, and hard sauce is brilliantly old school. But our favorite way to boost apple crumble is this easy hot custard.
It comes together like a quick pastry cream. You warm milk with sugar, combine butter, egg, and flour, and simmer them all together for something like a loose, extra-silky pudding that seeps into the crumble's nooks and crannies either. It doesn't take much planning, either. You can use the ingredients already in your pantry, except for maybe the granny smiths.
The buttery goodness of the crunchy topping pairs nicely with the rich creaminess of the hot custard. If you're skeptical because you're worried you'll miss your usual scoop of vanilla bean ice cream, don't be. It's no less comforting, and you won't have to worry about your ice cream melting before you can get to the bottom of your bowl.