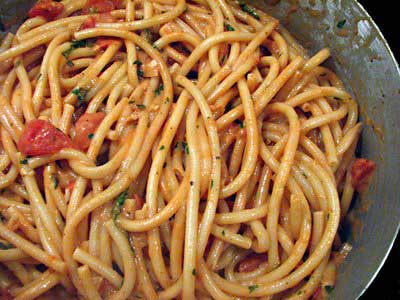 From spaghetti alla carbonara to linguine bathed in pesto, here are 20 of our favorite recipes.
See the Recipe
James Baigrie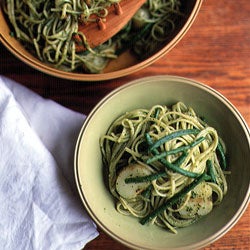 Linguine with Pesto
Italy's north-western region Liguria is famous for its pasta with pesto. This recipe stays true to the traditional Ligurian way of making pesto by thickening the pesto's consistency with the addition of boiled potatoes and green beans. See the recipe for Linguine with Pesto »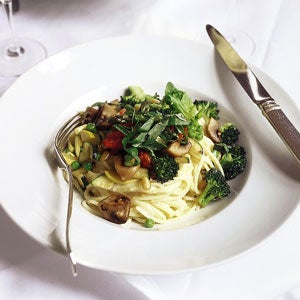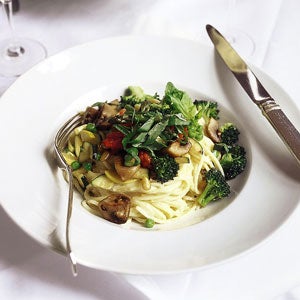 The freshest vegetables of the season are the secret to infusing this Italian classic with color and flavor.
Shrimp Scampi Purists may note that this Italian-American specialty isn't really scampi — Adriatic crayfish — but as its name promises, it really is shrimp cooked scampi-style. See the recipe for Shrimp Scampi » Larry Nighswander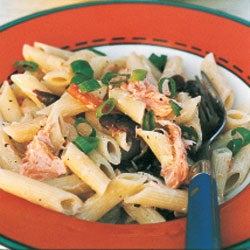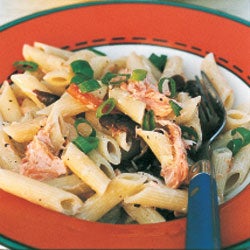 While visiting the little seaside town of Trinidad, California, we found our way to Katy's Smokehouse and Fish Market, a treasure trove of smoked seafood and local fish. One of Katy's top sellers is the hot-smoked salmon, which inspired us to create this dish. See the recipe for Penne with Smoked Salmon »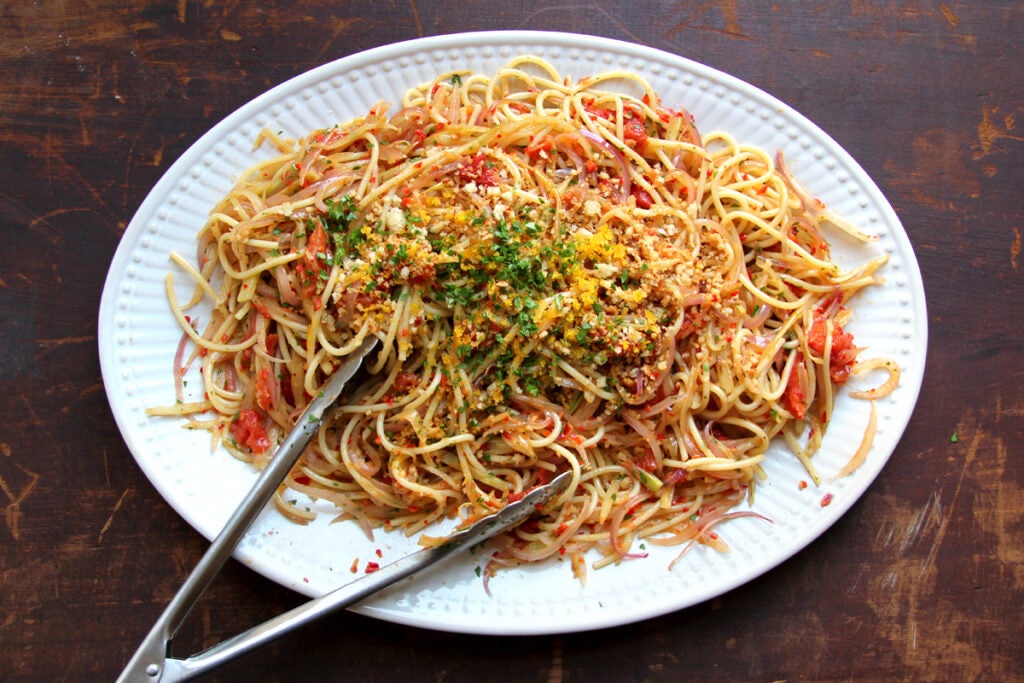 Spaghetti with Oven-Roasted Tomatoes and Caramelized Fennel
We like to serve this pasta topped with a little shaved bottarga, the dried salted roe of tuna or gray mullet; a sprinkle adds a briny, salty note that beautifully offsets sweet, oven roasted plum tomatoes. Get the recipe for Spaghetti with Oven-Roasted Tomatoes and Caramelized Fennel »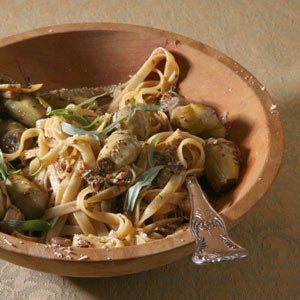 We got this satisfying pasta dish from Justin Smillie, the chef at Smith's, a restaurant in New York City. For the chunky, woodsy-tasting sauce, he braises artichoke hearts with chicken, dried porcini mushrooms, and fresh tarragon. See the recipe for Fettuccine with Artichokes and Chicken »
See the Recipe
Landon Nordeman
See the Recipe
Chow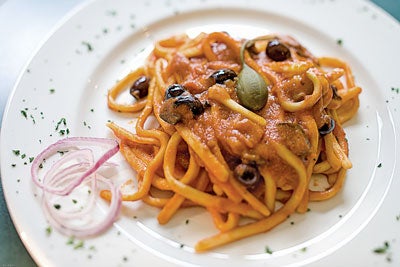 Pasta with Spicy Tomato-Beer Sauce
Based on a dish served at Birrificio Italiano, a brewery and restaurant in Italy's Lombardy region, this puttanesca-style pasta sauce is enriched with Bibock, the brewery's bock-style beer.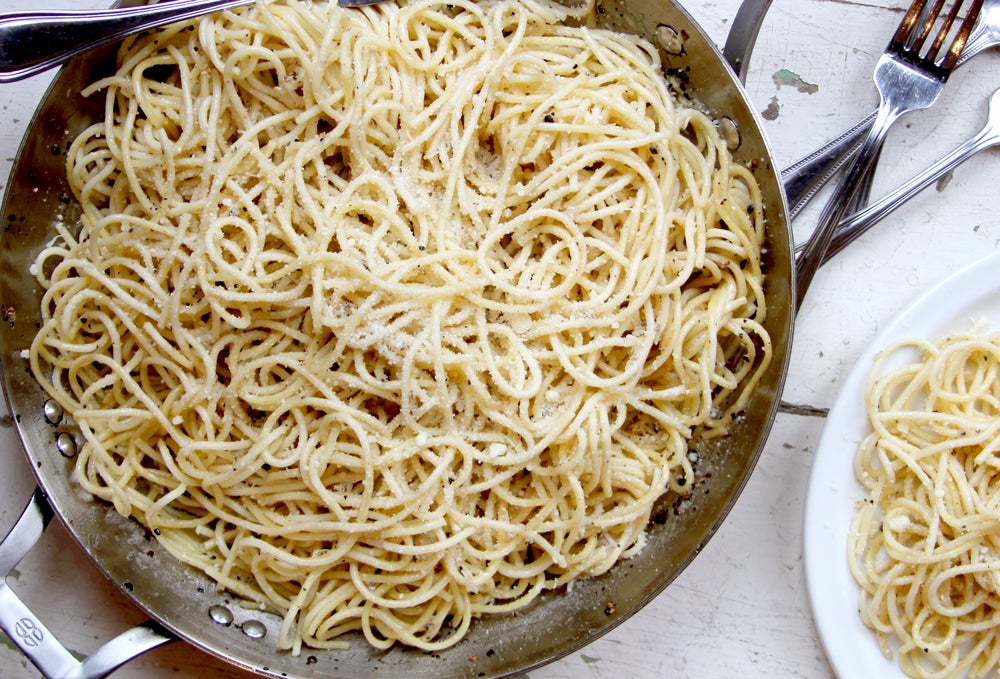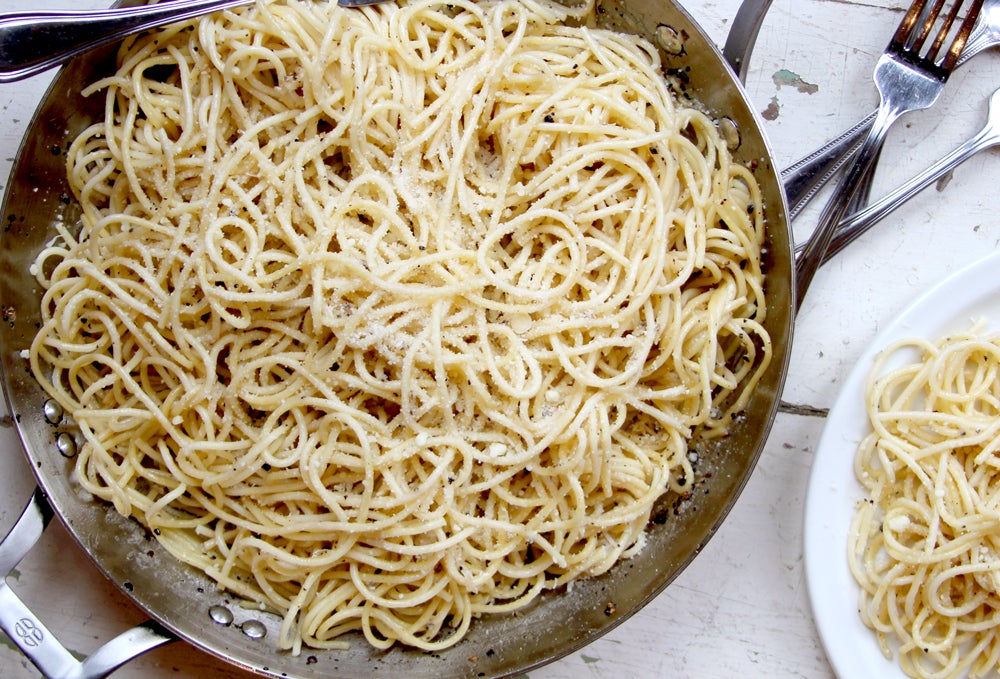 Pasta Cacio e Pepe (Cheese and Pepper Pasta)
Less is more in an elemental Roman pasta dish which takes its spiciness from cracked black pepper toasted in oil. Get the recipe for Pasta Cacio e Pepe (Cheese and Pepper Pasta) »