Coming Soon: Scott Peacock's $500,000 Edna Lewis Memoir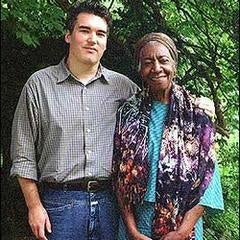 Alabama-based chef Scott Peacock has signed with publishers Clarkson Potter to write a memoir about the time he spent learning from and caring for Edna Lewis, "the Julia Child of Southern cuisine," Publisher's Marketplace reports. The book, tentatively titled An Uncommon Friendship, will tell the story of Peacock's long friendship with Lewis, who was more than twice his age, and with whom he co-authored The Gift of Southern Cooking _in 2003. As Lewis grew older, Peacock became her caretaker, living with her for six years in her family home in Unionville, Virginia until she died at the age of 89 in 2006. Lewis was the granddaughter of a former slave, and her cooking and well-loved cookbooks are often credited with reviving the genre of Southern cooking as an admirable culinary pursuit. We're looking forward to reading this memoir about the extraordinary friendship between Lewis and Peacock, who were nicknamed "The Odd Couple of Southern Cooking" when they first started cooking together in the early '90s. _An Uncommon Friendship is slated to publish in the fall of 2012, part of a "major deal" (that's an advance of $500,000 or more!) with Clarkson Potter that also includes the 2013 cookbook Scott Peacock's Alabama Kitchen.
For more on Scott Peacock and Edna Lewis from SAVEUR, see _The Personal Touch and _Watershed.