Roasted Brussels Sprouts with Bacon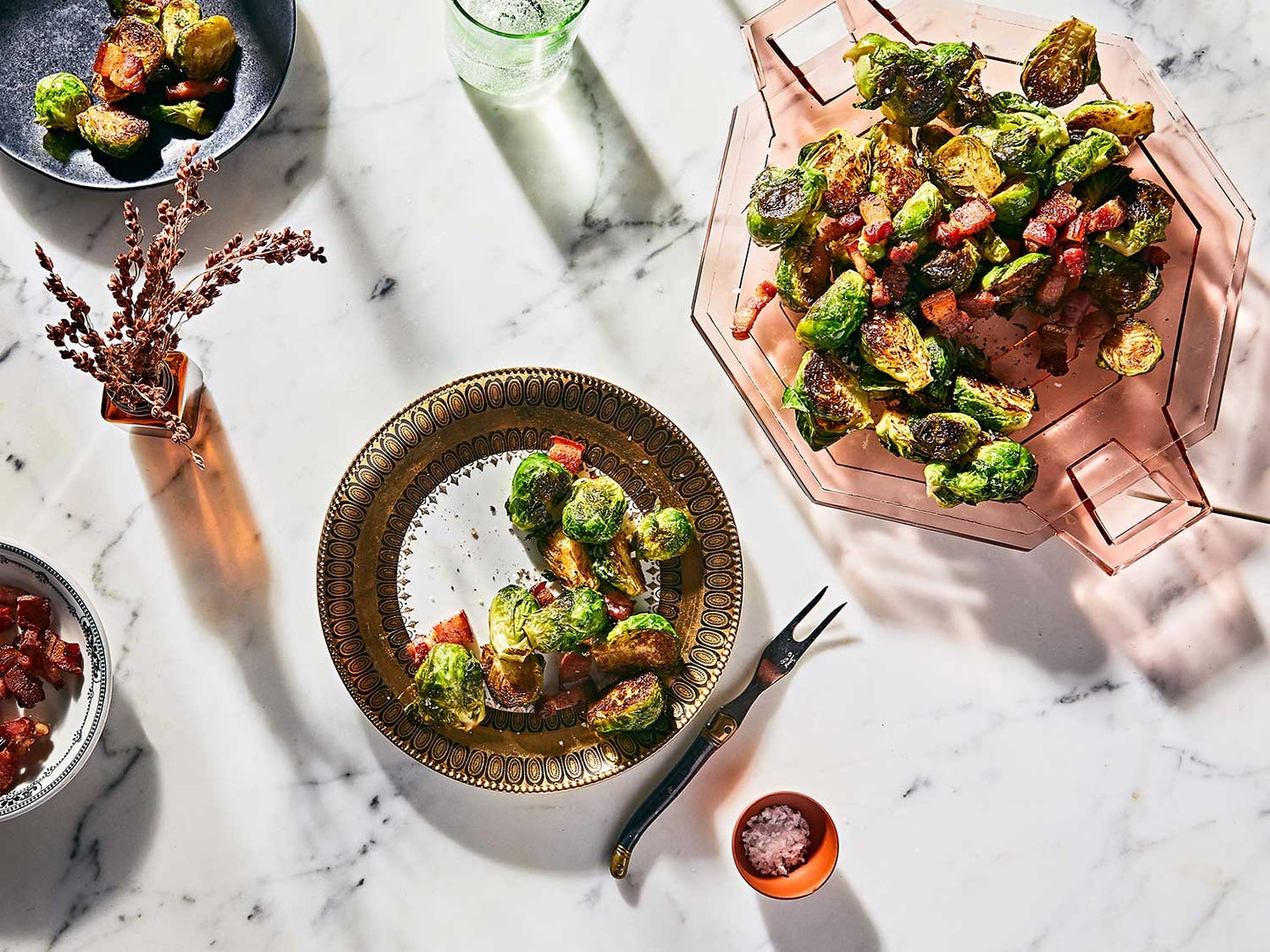 When you caramelize Brussels sprouts in rich bacon fat, the sweet-salty combination is absolutely delicious.
Equipment
Yield: serves 4-6
Time: 50 minutes
Ingredients
12 oz. slab bacon, cut into matchsticks
1 Tbsp. extra-virgin olive oil
2 Tbsp. unsalted butter
2 lb. Brussels sprouts, trimmed and halved lengthwise
Kosher salt and freshly ground black pepper
Instructions
In a heavy skillet, heat the bacon and oil over medium-high. Cook, stirring occasionally, until the bacon is crisp and the fat rendered, about 15 minutes. Using a slotted spoon, transfer the bacon to paper towels and set aside to drain; pour off all but 2 tablespoons bacon drippings.
Return the skillet to the heat and add the butter. Add the Brussels sprouts and cook, stirring occasionally, until golden brown and caramelized, about 15 minutes. Season with salt and pepper; serve with reserved bacon.