Recipes
Bun Cha (Grilled Vietnamese Meatballs with Rice Vermicelli)
Northern Vietnam's beloved pork and noodle dish makes for a deeply flavorful meal, whether cooked traditionally over fire or in a grill pan.
Serves

4–6

Cook

1 hour 20 minutes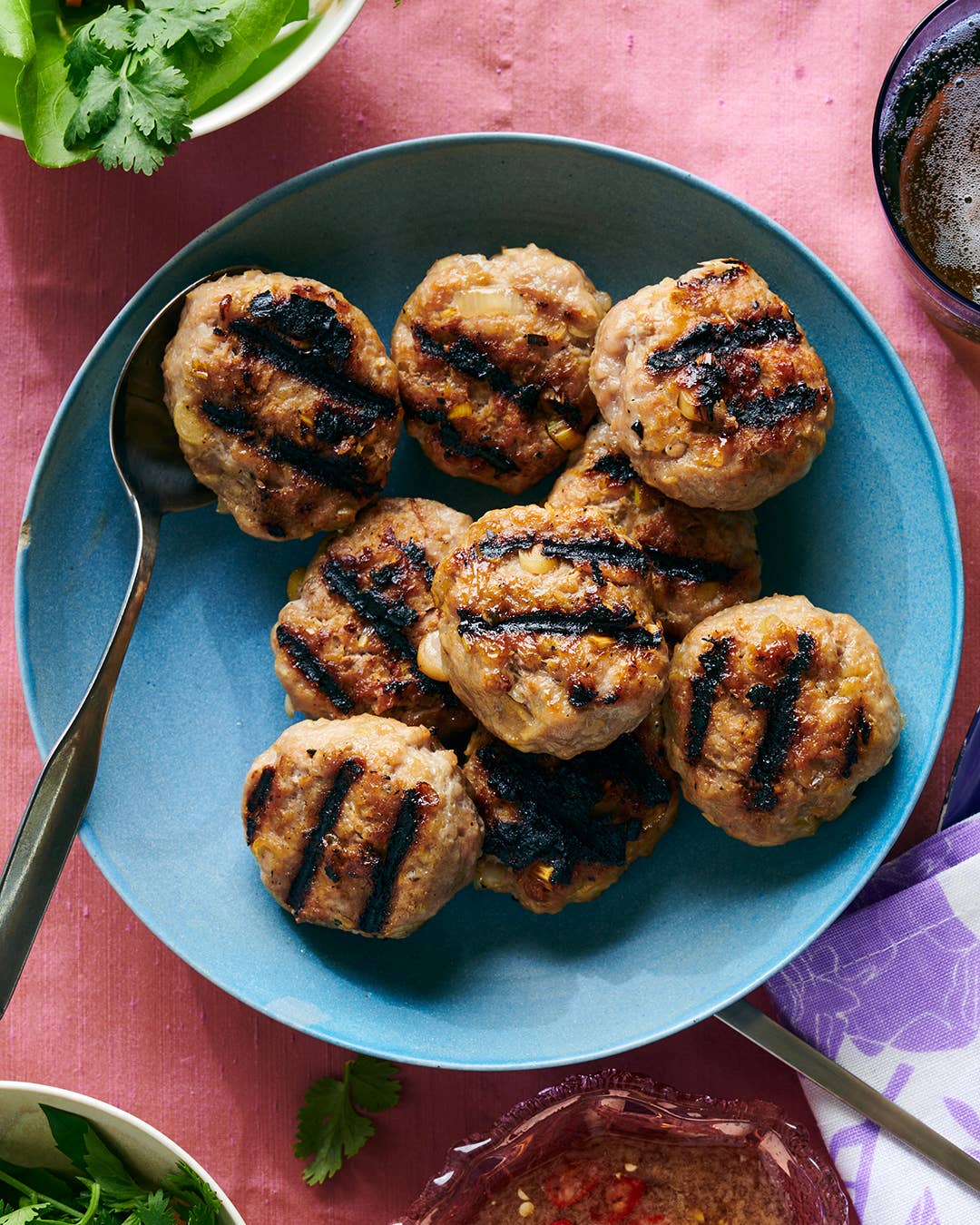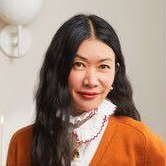 ---
SAVEUR's chief content officer Kate Berry was born in Southern Vietnam, though she is particularly fond of these Northern-style grilled meatballs, which she tasted for the first time in a restaurant here in the States. According to the classic bun cha recipe, the slightly flattened meatballs are cooked over a wood or charcoal fire, but she finds that a stovetop grill pan is a great substitute for achieving the dish's requisite char and smoky flavor. 
Bun cha is usually served with a light and brothy dipping sauce; Berry suggests swirling the grilled meatballs directly in the condiment—fortifying it with their flavorful juices—before pouring the liquid liberally over the noodles and topping with fresh herbs. A side of crunchy do chua—Vietnamese carrot-daikon pickle—lends the rich pork an extra layer of freshness and crunch; find our recipe here. If cooking the meatballs on a wide-set grill, thread the meatballs on a skewer to prevent them from falling through the grates.
Ingredients
For the meatballs:
¼ cup fish sauce, preferably Vietnamese-style
3 Tbsp. turbinado sugar
1 large shallot, coarsely chopped
3 garlic cloves, finely grated
3 lemongrass stalks, outer layers removed, coarsely chopped
1 tsp. freshly ground black pepper
2 lb. ground pork
For the dipping sauce:
¼ cup plus 2 Tbsp. fish sauce, preferably Vietnamese-style
⅓ cup turbinado sugar
¼ cup plus 2 Tbsp. coconut water
¼ cup fresh lime juice
4 garlic cloves, grated
1–2 red bird's-eye chiles (optional)
For serving:
Leaves from 1 head soft lettuce, such as red or green leaf or Bibb
2 medium cucumbers, thinly sliced on the bias
Fresh herb sprigs, such as Thai basil, cilantro, mint, shiso, rau ram, or sawtooth
Rice vermicelli noodles, cooked according to package instructions and chilled
Instructions
Step 1
Make the meatballs: In a medium bowl, whisk together the fish sauce and sugar until the sugar dissolves. To a small food processor, add the shallot, garlic, and lemongrass until finely chopped (or finely chop using a chef's knife). Stir the chopped aromatics and black pepper into the sugar mixture, then add the pork, stirring with clean hands to combine. Cover the bowl with plastic wrap and refrigerate for at least 1 hour and up to 24 hours.
Step 2
Meanwhile, make the dipping sauce: In a medium bowl, stir together the fish sauce, sugar, coconut water, lime juice, garlic, chiles (if using), and ½ cup cool water until the sugar dissolves. Cover with plastic wrap and refrigerate until ready to serve.
Step 3
Preheat a grill over medium heat, or a well-seasoned grill-pan over medium-high heat. Place a clean, large platter by the grill or stove.
Step 4
Divide the chilled meatball mixture into twenty 2-ounce portions (a scant ¼ cup per meatball). Gently roll each portion into a ball, then press gently between your palms to slightly flatten on 2 sides. (This will make the meatballs easier to grill; do not fully flatten into patties). Grill the meatballs, turning once, until deeply charred on both sides and cooked through, 5–10 minutes. Transfer the meatballs to the platter; serve the bun cha hot, with the reserved dipping sauce, lettuce leaves, cucumbers, and herbs on the side.