Recipes
Crab Gratin with Anchovies and Västerbotten Cheese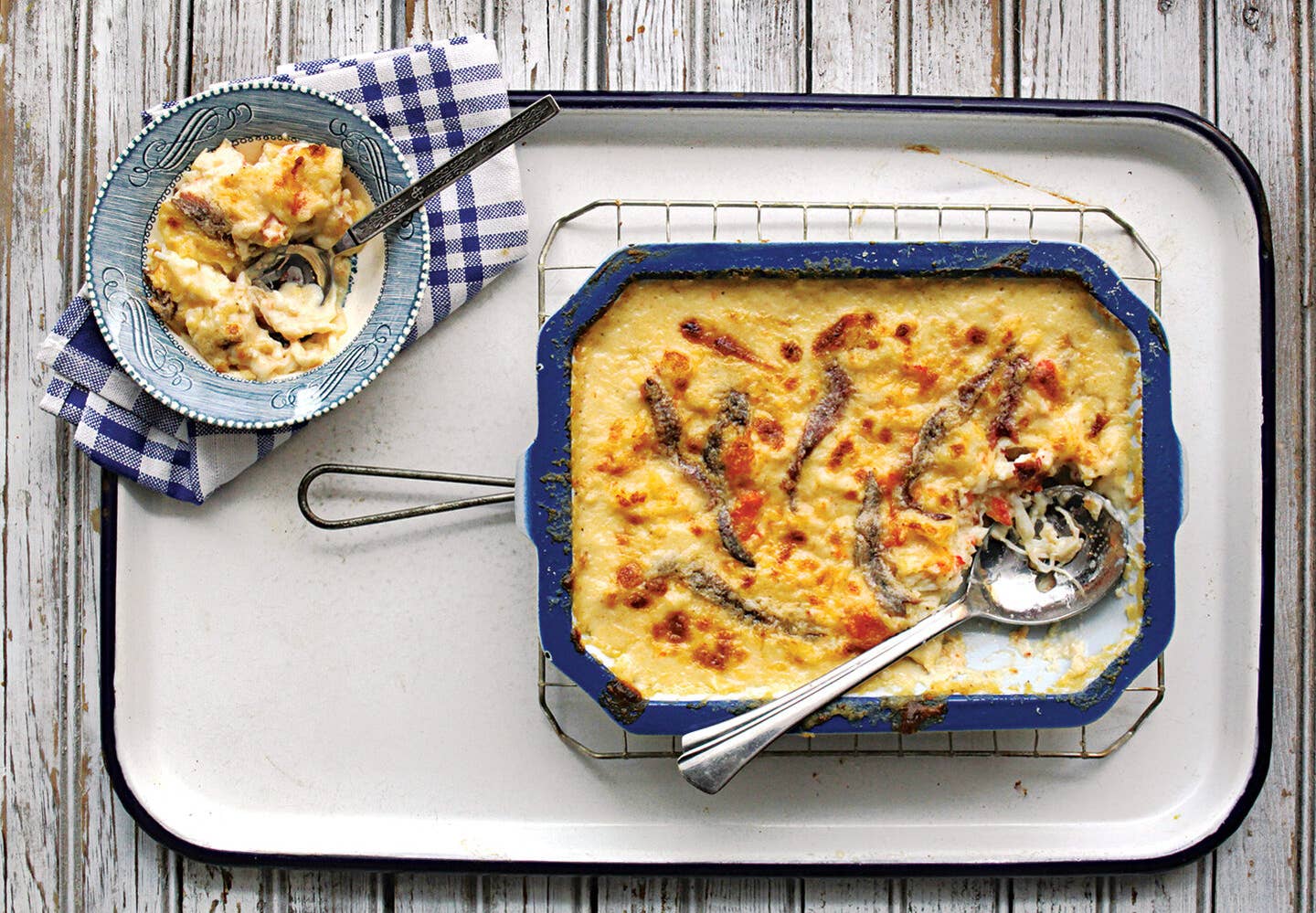 This Swedish gratin of shredded crabmeat is traditionally made using Västerbotten, a salty aged cows' milk cheese, but parmesan works well as a substitute. This recipe first appeared in our December 2013 issue along with Corey Arnold's article Polar Harvest.
Ingredients
4 tbsp. unsalted butter, plus more for greasing
2 cloves garlic, finely chopped
3 tbsp. flour
3⁄4 cup milk
1⁄2 cup cream
1⁄2 cup fish stock
1 lb. precooked king or snow crabmeat, defrosted if frozen and shredded into large pieces
3⁄4 cup grated Västerbotten or parmesan cheese
Kosher salt and freshly ground black pepper, to taste
8 anchovy filets
Instructions
Step 1
Heat oven to 425°. Grease a 2-qt. baking dish with butter. Melt butter in a 4-qt. saucepan over medium-high heat. Add garlic; cook until soft, about 1 minute. Add flour; cook, stirring until smooth, for 2 minutes. Whisk in milk, cream, and stock; bring to a boil. Reduce heat to medium; cook until slightly thick, 3–5 minutes. Remove from heat; fold in crabmeat, ½ cup cheese, salt, and pepper. Transfer mixture to prepared baking dish; spread into an even layer. Arrange anchovies over top and sprinkle with remaining cheese; bake until golden brown and bubbly, about 25 minutes.