Quick-Broiled Swordfish With Green Olives
A quick broiled swordfish recipe from the late New York City mayor, Ed Koch.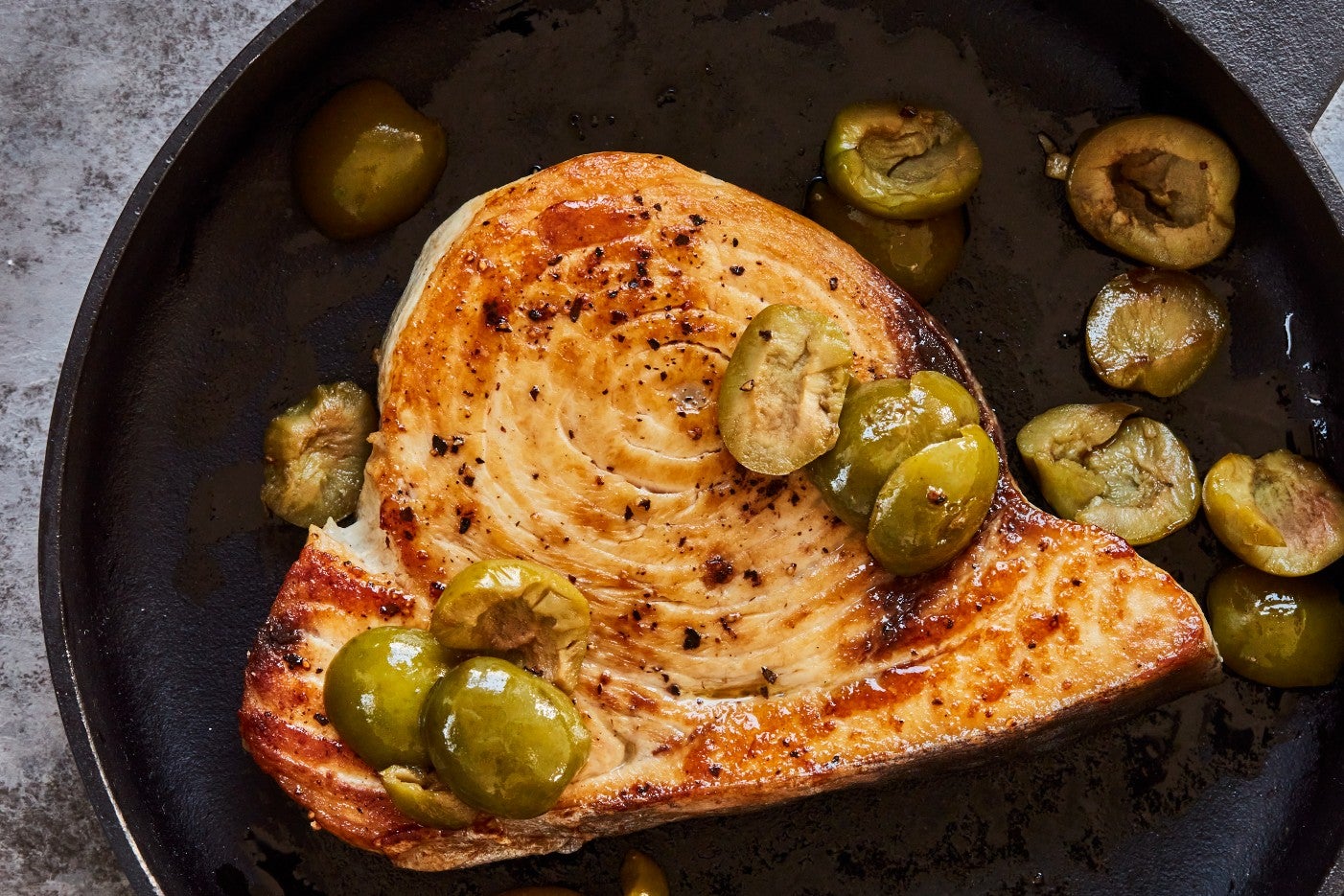 This quick swordfish dinner-for-one was a favorite of former New York City Mayor Ed Koch. For more knockout weeknight dishes, get inspired by our favorite ways to grill fish.
Ed Koch's Broiled Swordfish with Olives
Former New York City mayor Ed Koch cooks for himself at least two nights a week. This is one of his favorite main courses.
Time: 20 minutes
Ingredients
One 1-in.-thick swordfish steak (about 1 lb.), patted dry with paper towels
2 tsp. extra-virgin olive oil
8 large pitted green olives, such as Cerignola
Kosher salt and freshly ground black pepper
Instructions
Position a rack at the top of the oven and turn the broiler to high. Rub the fish all over with the oil, season generously with salt and black pepper, and place in a small ovenproof dish or skillet. Scatter the olives around the fish and transfer to the oven. Broil until the fish is lightly browned and nearly opaque, 8–10 minutes for medium. Top with the olives and serve hot.
Chef Meherwan Irani likes using swordfish for these juicy kebabs, but any firm white fish will work beautifully with the bright, herbaceous marinade.