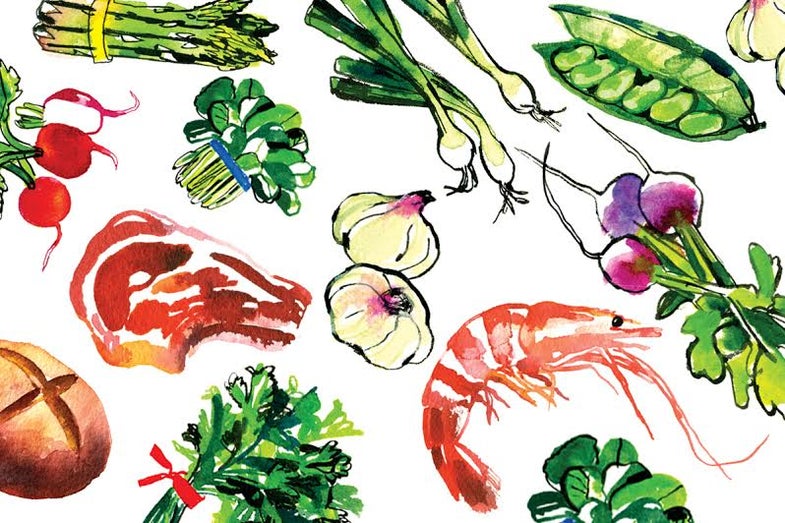 (Espetada)
Madeiran farmers used to make espetada by skewering the meat on bay laurel branches.
Yield: serves 4
Ingredients
4 lb. untrimmed aged sirloin beef
3 tbsp. sea salt, preferably Maldon
6-7 cloves garlic, peeled and crushed
6 bay leaves, torn into pieces
Instructions
Preheat a charcoal grill.
Trim all but a thin layer of fat from beef. Cut beef into 2″ cubes and put into a bowl. Add salt, garlic, and bay leaves and rub into meat.
Skewer meat onto 3-4 large metal skewers. Grill over medium-hot coals, turning skewers often, until browned all over, 10-12 minutes for rare. Serve skewers at the table, sliding meat off skewers as needed, and serve with warm bolo do caco ("tile" cakes), if you like.